7 Facts About "Ferris Bueller's Day Off", "The Lion King" and "Godzilla" Actor Matthew Broderick. Husband of Actress Sarah Jessica Parker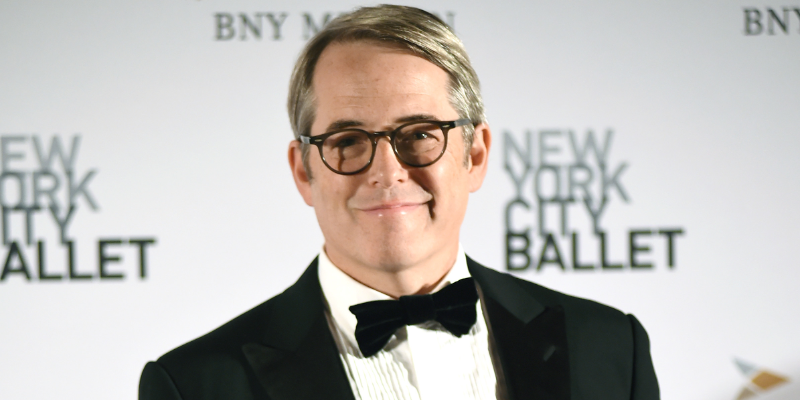 Matthew Broderick is an American actor, singer, and comedian.
Born Matthew John Broderick on March 21, 1962, the 58-year-old has been an actor since 1981. He is most known for starring roles in movies like Godzilla, Ferris Bueller's Day Off, and Inspector Gadget. He is also known for his voice-work as adult Simba in The Lion King.
The married father of three has been married for over 23 years to actress Sarah Jessica Parker.
These are seven facts about Matthew Broderick:
7. Father of Three with Wife, Actress, Sarah Jessica Parker
Matthew has been married to actress Sarah Jessica Parker — of Sex and the City fame, since 1997. The two got acquainted via Sarah's brother, Timothy Britten Parker, and started dating soon thereafter.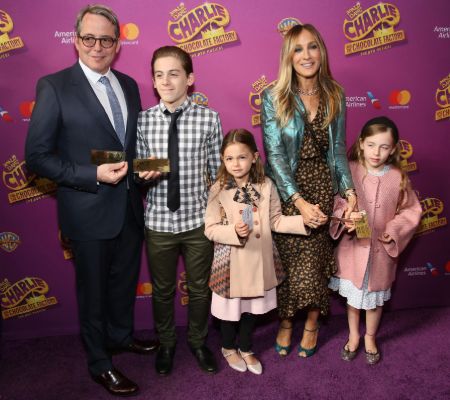 They tied the knot on May 19, 1997, at a ceremony in Manhattan's Lower East Side, officiated by Matthew's sister, Janet Broderick Kraft.
On October 28, 2002, Matthew became a father for the first time at 40 with the arrival of their son, James Wilke Broderick. 
Matthew became a father for the second time at 47 when Sarah gave birth to twin daughters, Matilda Loretta Elwell and Tabitha Hodge Broderick, on June 22, 2009. 
Matthew also dated his Ferris Bueller's Day Off– co-star, Jennifer Grey, in semi-secrecy during the filming of the movie in 1986.
6. Starred in the Movie Godzilla
Broderick has been a lead man of many movies throughout his career. He starred in such movies as  WarGames, Glory, The Freshman, and The Cable Guy before landing one of his most high-profile roles in the 1998 monster movie, Godzilla.
The American adaptation of the eponymous Japanese movie franchise, the 1998 movie starred Broderick as Dr. Niko "Nick" Tatopoulos.
5. Was involved in a Car Crash that Killed Two
On August 5, 1987, Broderick was involved in a car crash that saw two people dead. He was driving through Northern Ireland when he crossed lanes and collided head-on with another vehicle with 28-year-old Anna Gallagher and her 63-year-old mother, Margaret Doherty, immediately killing both.
Broderick himself endured multiple injuries including a concussion, fractured leg and ribs, and a collapsed lung.
He could have faced up to five years in prison, but was exonerated with a fine of $175.
4. Breakthrough as the Titular Character in Ferris Bueller's Day Off
Broderick had a breakout role in 1986 as the titular character in the teen-comedy movie, Ferris Bueller's Day Off.
Broderick, who was 23 at the time, played the high-school teenager who skips a day in school to embark on an adventure through the streets of Chicago.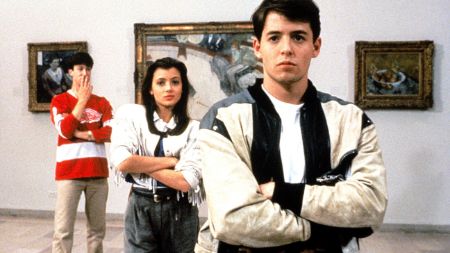 The movie was a critical and commercial success, grossing $70.1 million worldwide against its $5.8 million budget. Broderick was also praised for his fourth-wall-breaking portrayal and was nominated for a Golden Globe Award for Best Actor – Motion Picture Musical or Comedy.
3. Youngest Featured Actor Tony Award-Winning Stage Performer
Besides his stellar on-screen career, Broderick has also enjoyed a successful career on-stage. Among other things, he is a two-time Tony Award-winning stage actor.
He won the Tony Award for Best Featured Actor in a Play for the 1983 play, Brighton Beach Memoirs.
He won the 1995 Tony Award for  Best Actor in a Musical for the musical comedy, How to Succeed in Business Without Really Trying. 
2. Voiced the Adult Simba in The Lion King
Broderick voiced the adult Simba in the visionary 1994 animated musical movie, The Lion King.
The movie is one of the most historically significant movies — animated or otherwise — of all time and told the story of a pride of lions set awash in biblical themes.
Broderick played Simba, a lion cub and the heir to the throne when his father, Mufasa, king of Pride Rock is killed.
1. Has a Net Worth of $150 Million
As of May 2020, Matthew Broderick has a net worth of $150 million. The 58-year-old actor is one of the most celebrated actors in history and has an accumulated 79 acting credits.
He first gained prominence as the titular Ferris Bueller in the 1986 teen comedy, Ferris Bueller's Day Off. He has since starred in movies like WarGames, Glory, The Freshman, The Cable Guy, Godzilla, Election, Inspector Gadget, and You Can Count on Me.
He provided the voice of adult Simba in the 1994 animated musical, The Lion King.
Broderick is also known for his roles in television shows like 30 Rock, Modern Family, Adventure Time, BoJack Horseman, and Rick and Morty