Reese Witherspoon Confirms Legally Blonde 3: Release Date, Trailer, Cast & Plot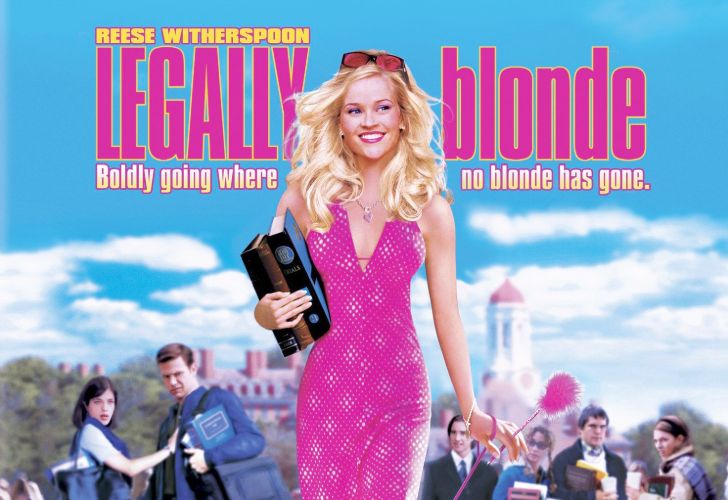 It's official: Academy awarded actress Reese Witherspoon is returning as Elle Woods in third Legally Blonde movie.
Witherspoon confirmed the news on her Instagram with a caption "It's true.#LegallyBlonde3." The 44 years old actress rose to fame with the first installment of Legally Blonde 18 years ago. It grossed $141 million worldwide on an $18 million budget.
Moreover, the box office success led to a sequel, Legally Blonde 2: Red, White & Blonde, that brought in $124 million on a $45 million budget.
Legally Blonde 3: Release Date and Trailer
The third installment of Legally Blonde was initially slated for release on February 14, 2020. Back in 2018, Variety reported Valentine's Day release date for the comedy franchise.
However, for some reason, the plan did not go as expected as Legally Blonde 3 has still not hit the theater.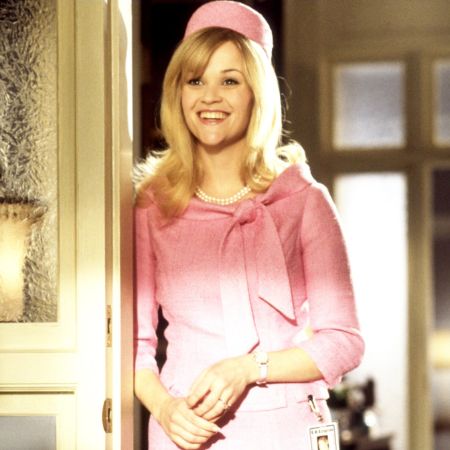 Since there has not been any major updates regarding the movie, the new release date remains unspecified. Furthermore, there is no official trailer available at the moment, either. Nevertheless, in a Instagram Live video with Jennifer Lopez, Witherspoon gave an update on Legally Blonde 3, albeit a bit vague.
When JLo talked about the number of sequels to 2001 Legally Blonde, Witherspoon replied, "Well, no, there is a 2, but I am thinking we might be working on a 3."
Because of the ongoing pandemic, it's hard to predict the release date of Legally Blonde 3, but either way, everyone's up for this entertaining romp.
Legally Blonde 3: Cast and Plot
Reese Witherspoon will star once again as the sorority president-turned-lawyer in the third Legally Blonde movie.
Besides, Reese will also co-produce the film through her production company, Hello Sunshine. The Deadline earlier reported that MGM studios had brought back almost all creative team from the first film.
However, as per recent news, Never Have I Ever creator, Mindy Kaling, and Brooklyn Nine-Nine creator, Dan Goor, are signed to write the script. In May 2019, Witherspoon told Entertainment Tonight that filming had not started, but the script was already prepared.
Deadline reports that Goor and Kaling's version 'isn't a makeover' but will instead give a 'new fresh spin.'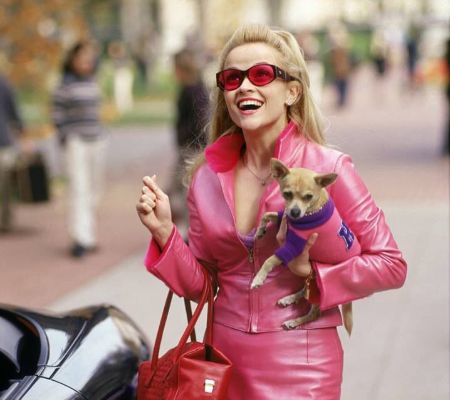 The plot of Legally Blonde 3 is under wraps for now. In the 2003 sequel, we saw Elle traveling to Washington to ban animal testing legally.
Witherspoon hasn't spilled out any specific details regarding the third installment. However, she gave a glimpse of what to expect in an interview with The Hollywood Reporter in December 2019.
The 44 years old actress revealed that Legally Blonde 3 will be 'full of fashion and awesome feminist ideas' adding 'it will have animals and returning cast members.' Especially, Jennifer Coolidge, who played as Paulette Bonafonté Parcelle in the franchise.
You May Also Like: Bobby Flay and Kate Connelly's Relationship Timeline: Why did they Divorce?