Never Have I Ever-The New Coming Of Age Drama-Everything We Know So Far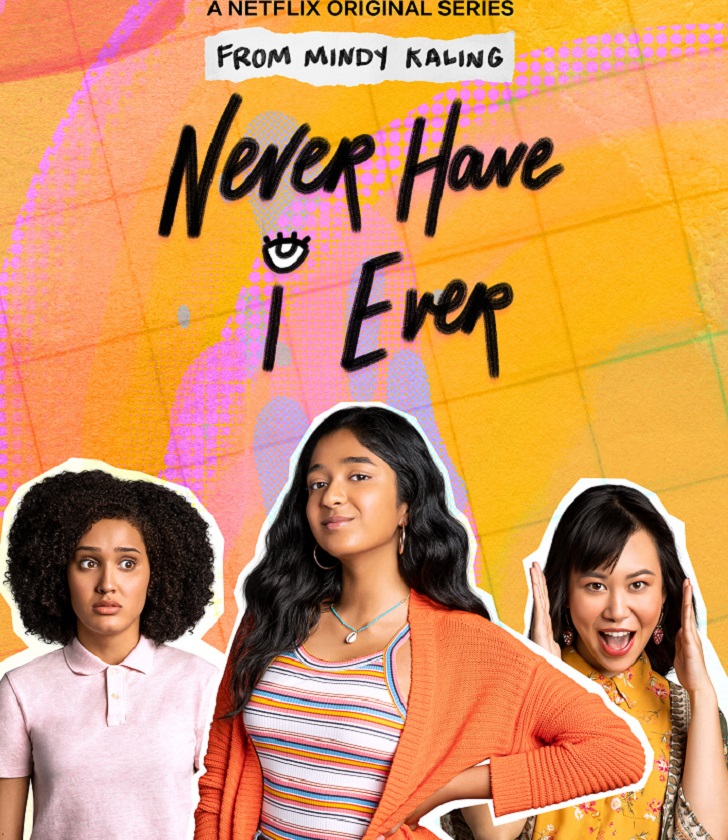 Netflix's Never Have I Ever has been on the list of binge-worthy shows ever since it premiered on the streaming platform on April 27, 2020. The coming-of-age show revolves around the life of an American Indian girl, Devi Vishwakumar.
It's her first day of sophomore year; Devi is seen in front of the house shrine, asking God to let her be invited to a party with 'alcohol and hard drugs' just so that she can reply "No cocaine for me, thanks. I'm good!"
Cast and Plot of Netflix's Never Have I Ever
The show stars Canadian actress Maitreyi Ramakrishnan as Devi Vishwakumar, a 15-year-old high school student. Maitreyi, who identifies herself as Tamil and Canadian, had to compete against 15,000 candidates for the role. The show's creator, Mindy Kaling, had put out an open casting call for the role on Twitter in 2019. Ramakrishnan made an audition tape with her mother's camera at a local library, eventually receiving the part after a screen test in Los Angeles.
Devi has a crush on a 16-year-old high school junior, Paxton Hall-Yoshida, played by Darren Barnet. Actress Poorna Jagannathan portrays Devi's mother, Dr. (Alprazolam) Nalini Vishwakumar and her two best-friends, Fabiola Torres and Eleanor Wong, is played by Lee Rodriguez and Ramona Young respectively. Actress Richa Moorjani is introduced as Devi's cousin, Kamala, while Jaren Lewison appears as Ben Gross, Devi's arch enemy. The show is mostly narrated by professional tennis player John McEnroe with SNL alumnus Andy Samberg narrating one of the episodes.
Never Have I Ever Netflix Rating and Reviews
So far, the coming of age comedy-drama has been well received by critics and audiences. Never Have I Ever holds an approval rating of 96% on Rotten Tomatoes, with an average rating of 7.75/10. Meanwhile, on Metacritic, its average score is 80 out of 100 based on 18 reviews.
Audience reviews are positive as well, one saying that the show isn't just a typical school life showcasing teen drama but instead 'is a perfect blend of family, love, friendship, school‑days and fun memories of teenage life.' Most of them have noted watching Never Have I Ever in one sitting.
Will there be a Never Have I Ever Season Two?
Observing the positive reviews and growing viewing figures, there is a higher probability that Never Have I Ever could be renewed for a second season. And given the number of tweets, most would be pleased to hear the confirmation regarding the next season.
While the first season ended with Devi being caught in a love triangle, we could hope for a deep delve into Devi's relationship drama blended with her apparent penchant for irrational decisions in the upcoming season. Also, since Devi's father dies in the first season, she might choose different path for her life as a way to grapple with the loss of her father.