What should You Binge-Watch Next? From Fiction to Docuseries: Here's Netflix Treats During Quarantine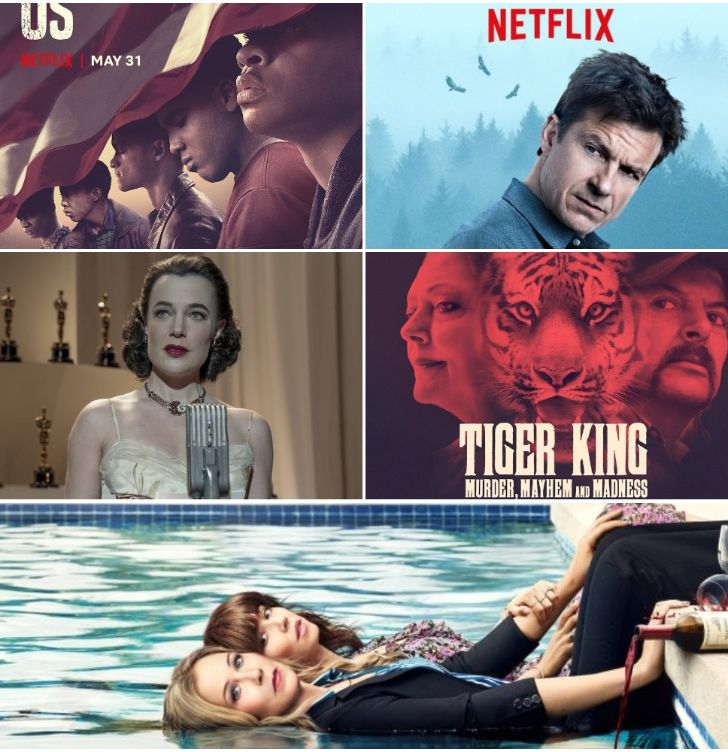 The coronavirus outbreak has left millions around the globe, hunkered down at home. As we count the days until everything goes back to 'normal,' there is still so much one can do at the comfort of our own home to ease the anxiety. For instance, taking up online courses, enhancing your crafts, or culinary skills. Also, if you are feeling a bit rebellious, then yes, you can finally read Les Miserables, Ulysses, or Infinite Jest.
On the contrary, if you have already exhausted the above contents and would much rather fill the void by obsessing over binge-worthy shows, then you are in the perfect place. Seriously, if you're anything like us, binge-watching Netflix is truly a gateway to happiness. Whether you are up for some never-happening fantasy world or a lighthearted comedy, or even some fascinating documentary, Netflix has made it available at your fingertips. Without more ado, let's get to the list of the shows you can binge on while spending time indoors.
5. Netflix's Hollywood
Emmy-nominated screenwriter and director, Ryan Murphy, is no stranger to TV shows' fanatics. His second Netflix show takes us back to 1940s Hollywood. On the whole, if you would like to take a tour to a post-World War II Tinseltown, this Netflix miniseries might be your perfect guide. Although Murphy designed Hollywood as a limited series, he hasn't ruled out the possibility of another season.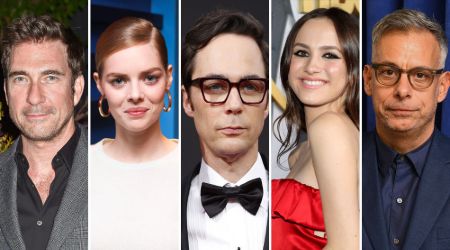 4. Netflix's Tiger King: Murder, Mayhem, and Madness
Perhaps, a true-crime docuseries as a go-to distraction? Netflix's Tiger King is here to save the day. The documentary immediately secured the number one position ever since Netflix released it on March 20, 2020. It has seven episodes, each 40-45 minutes long. In brief, the seven-part docuseries chronicles the life of big cat conservationists and collectors. With this, you will definitely be conversant with the bizarre personalities of private zoos owners.
3. Netflix's When They See Us
Based on the Central Park jogger case, Netflix's When They See Us is indeed a good show for everyone interested in criminology. It aims to tell the story of five teens from Harlem from their perspective. These boys, who are known as Central Park Five, were wrongfully incarcerated for the sexual assault and rape of a 28-year-old woman in Central Park. At the time, they rarely had any chance to defend themselves with extensive media coverage. Released as a four-part series on May 31, 2019, the show received critical acclaims for its ensemble cast and performance.
2. Netflix's Ozark
This crime drama earned frequent comparison to Breaking Bad initially, but as it paces for a fourth season, Ozark stands on its own reputation. The story revolves around a Chicago couple who move to the Ozark lake in Missouri after their money-laundering operation goes wrong. Despite starting anew in the Ozarks, it doesn't take long for them to discover that problems have a way of catching up with you. In fact, this show is only getting better with each installment.
1. Netflix's Dead to Me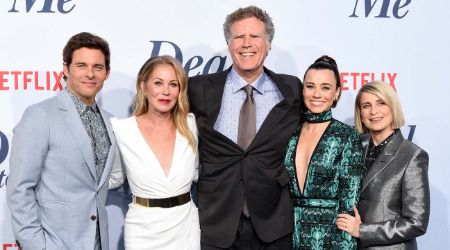 There's a reason Netflix's Dead to Me is among the ten most popular series. Every episode of this binge-worthy black comedy ends in a cliffhanger blended perfectly with a commendable performance. Since it dropped last May on Netflix, Dead to Me has become the most-talked show of the streaming platform. Overall, the tragicomedy explores the grief and humor so flawlessly that you will end up laughing and crying along with the character.