7 Facts You Should Know About Canadian Actor Andrew Walker: Marriage, Children, Net Worth, and His Hallmark Movie Catalog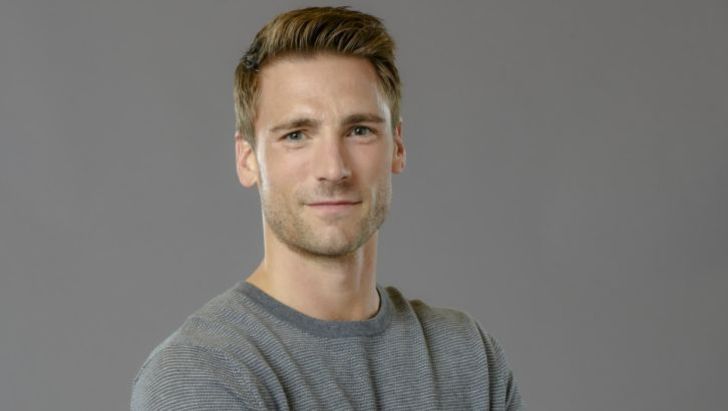 Andrew Walker is a Canadian actor and producer. He is most known for his appearances in over a dozen Hallmark television movies. He has made numerous guest appearances in TV shows like ER, CSI: NY, CSI: Miami, The Big Bang Theory, and Sons of Tucson.
He has also been a recurring presence on shows like Sabrina, the Teenage Witch, and Against the Wall.
These are seven facts about Andrew Walker:
7. Father to Two Sons with Wife, Cassandra Troy
Andrew Walker is married to a Canadian woman, Cassandra Troy. They have two sons together, West Walker, born in July 2015; and Wolf Walker, born in December 2019.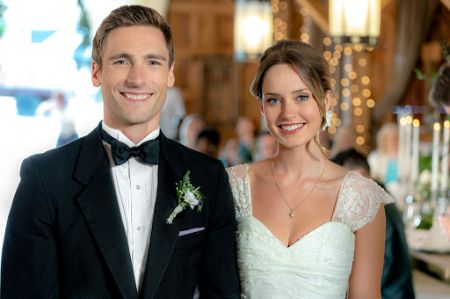 Walker and his wife are co-owners of a Los Angeles-based juice bar, called Little West (formerly, Clover), which supplies fresh, organic juice within the greater Los Angeles.
6. What is Andrew Walker's Age? What is his Height?
Andrew Walker was born Andrew William Walker on June 9, 1979. He is 40 years old as of May 2020. Born to librarian Joyce Walker and school administrator Bruce Walker in Montreal, Quebec, Canada, his sister, Jenimay Walker, is also an actress and model.
Andrew Walker is 5 foot 11 inches (1.8 meters) tall.
5. Played Cole Harper in Sabrina, the Teenage Witch
Walker gained prominence in the US with his role as Cole Harper in the ABC supernatural fantasy sitcom, Sabrina, the Teenage Witch.
Walker made his first appearance in the first episode of the show's seventh season as the cocky, womanizing writer/musician Cole and was a recurring presence throughout the rest of the season until the fourteenth episode.
4. He is a staple of Hallmark Movies
Andrew Walker is perhaps the most prolific actors to appear in Hallmark movies. The American cable channel is geared towards family-friendly content and in that capacity, has released many television movies, miniseries, and series.
He made his debut in 2012 in the TV movie, A Bride for Christmas. He has since been a major fixture of the cable channel and to date, has appeared in 15 Hallmark television movies including classics like Wedding Planner Mystery, Bridal Wave, Date with Love, My Secret Valentine, and Bottled with Love.
He has also made appearances in movies for Lifetime Movie Network like Lies and Deception, Abducted: Fugitive for Love, Carnal Innocence, Kept Woman, Snowed-Inn Christmas, and A Christmas in Tennessee.
3. Movie Roles in Laserhawk and Steel Toes
Besides his catalog of TV movies, Andrew is also an actor in theatrical films. He made his big-screen debut in 1997 in the Canadian sci-fi movie, Laserhawk, which starred, among other people, actor Mark Hamill.
He went on to make appearances in movies like The Secret Pact and The Beach Party at the Threshold of Hell before landing his first starring role opposite the Oscar-nominated American actor, David Strathairn, in the 2007 crime drama, Steel Toes.
He has since gone on to make appearances in movies like Fast Track: No Limits, The Mountie, Penthouse North, and God Bless the Broken Road.
2. TV Guest Appearances in ER, The Big Bang Theory, CSI: NY, and CSI: Miami
Andrew's catalog of TV guest appearances extends to dramas like ER, CSI: NY, and CSI: Miami, and comedies like The Big Bang Theory and Sons of Tucson.
1. Has a Net Worth of $2 Million
According to reports by celebritynetworth.com, Andrew Walker has a net worth of $2 million as of May 2020. The 40-year-old Canuck is a prominent fixture of Canadian and American cinema and television. He is most famous for his catalog of Hallmark TV movie appearances, with more than a dozen roles under his belt.
He is also known for his television appearances in such shows as Maybe It's Me, Sabrina, the Teenage Witch, and Against the Wall.