Who Is Bobby Lee's Wife? His Relationship And Children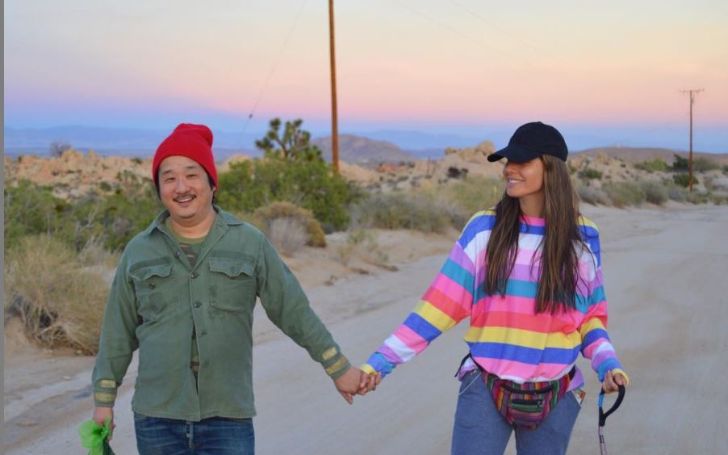 Bobby Lee's partner Khalyla Kuhn is a podcast host. In fact, she and Lee are co-hosts on the podcast which was interviewed guests like Jordan Peele and Eric Stonestreet. The pair have hosted the podcast since 2016.
Kuhn is a relatively low-key celeb and has not revealed much about herself in the media. However, she has appeared in various podcast episodes and has been with Lee for a long time.
Who is Khalyla Kuhn? How Did She Meet Bobby Lee?
Khalyla Kuhn is a podcaster and controversial comedian Bobby Lee's partner. They met via Tinder, a dating app, all the way back in 2013. They first started talking exchanging text messages and flirting but their friendship eventually blossomed into a romance.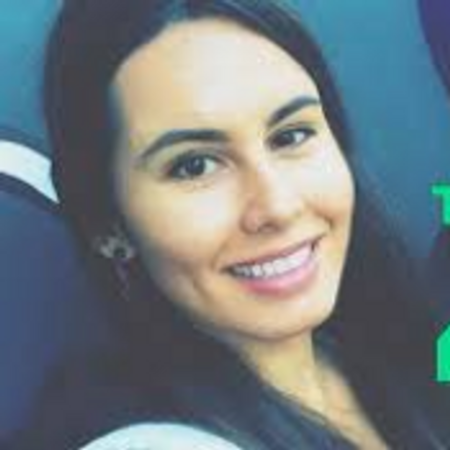 At the time Kuhn was not a celebrity and had not achieved any fame in the limelight, due to this reason Bobby opted to keep their relationship a secret from the public. After they revealed that they were dating, Kuhn had to face a lot of queries and backlash from fans.
Some fans even claimed that she was with Bobby only for his money, Kuhn addressed on Twitter telling them she had been self-sufficient since she was 17.
Is Bobby Lee Married To Khalyla Kuhn?
Many online sources have claimed that the pair married in August 2016 but Tweets from Khalyla's account dating October 2018 refer to Lee as her boyfriend rather than her husband.
Similarly, various online sources have claimed that they do not have any children.
Did Kuhn Date Him For The Money?
Kuhn has addressed the issue head-on, even doing a segment on their podcast about her being called a gold digger.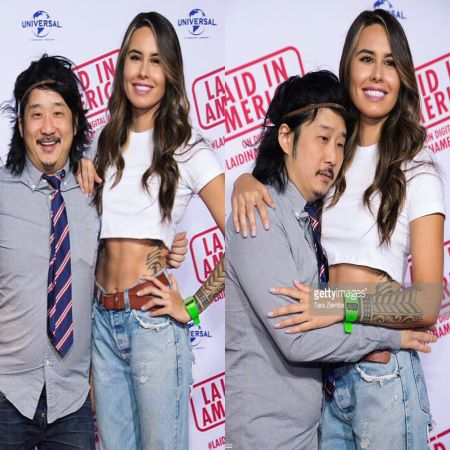 Lee is a millionaire with a net worth of around $1 million as of May 2020 according to Networthbuzz. Kuhn also has an estimated net worth ranging anywhere from $100k to $500k.
Kuhn's Instagram, Twitter, And YouTube Popularity
Khalyla is popular on social media, she has over 185k followers on Instagram and over 422k subscribers on the TigerBelly YouTube channel. Similarly, she also has over 24.9k Twitter followers.
According to Influencermarketinghub, she earns anywhere from around $558 to $930 per post made on the social media platform.
SocialBlade reports that their YouTube channel earns more than $121k a year.
How Old Is Khalyla Kuhn?
Khalyla Kuhn was born on 31st October 1984 to Marites Kuhn and an Egyptian father. Her age is 35 years old as of May 2020. She has a sister named Juliana Kuhn.
She has Filipino ethnicity and American nationality. Kuhn studied Biochemistry and graduated with the degree in 2006.
Khalyla has a height of around 5 feet 6 inches (1.68m) and she has Brown hair color. The podcaster is also a fan of animals and has rescued numerous cats and dogs from the streets.