Meet Kumar Rocker's Parents: Tracy Rocker & Lu Rocker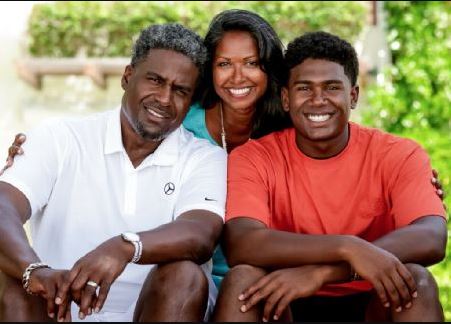 Kumar Rocker is an American baseball pitcher who was picked third overall in the 2022 Major League Baseball draft by the Texas Rangers.
He played college baseball at Vanderbilt University and had already been considered one of the top prospects in the 2018 MLB Draft. However, he was not signed then and attended college.
Kumar is one of the great signings in the MLB this year and is expected to do well. Being born to a college-athlete father has helped him a lot. Who are his parents- Tracy Rocker & Lu Rocker?
Know everything about his parents, family and childhood in detail.
Who is Kumar Rocker's Father?
Kumar's father Tracy Rocker is an American football coach and former player. He is currently working as a Defensive line coach for the Philadelphia Eagles since 2021.
Tracy played in the NFL for the Washington Redskins from 1989 to 1990.
He was born on April 9, 1966 (age 56), in Atlanta, Georgia. He attended Fulton High School in Atlanta where he played football and also played for Auburn University.
Kumar Rocker's father was included in the College Football Hall of Fame in 2004.
He played in the NFL for two seasons for the Washington Redskins and started working as a defensive coordinator for Auburn High School in 1992. He has served as a defensive line coach for West Alabama, Troy State, Arkansas, Auburn, and Tennessee Titans, and as an associate head coach for Tennessee.
Who is Kumar's Mother?
His mother Lu Rocker born Lalitha Rocker is a graduate of the University of Maryland who works as an instructional designer. She was born to Indian parents in Atlanta and attended Maryland for her degree.
Her parents moved to the USA before she was born.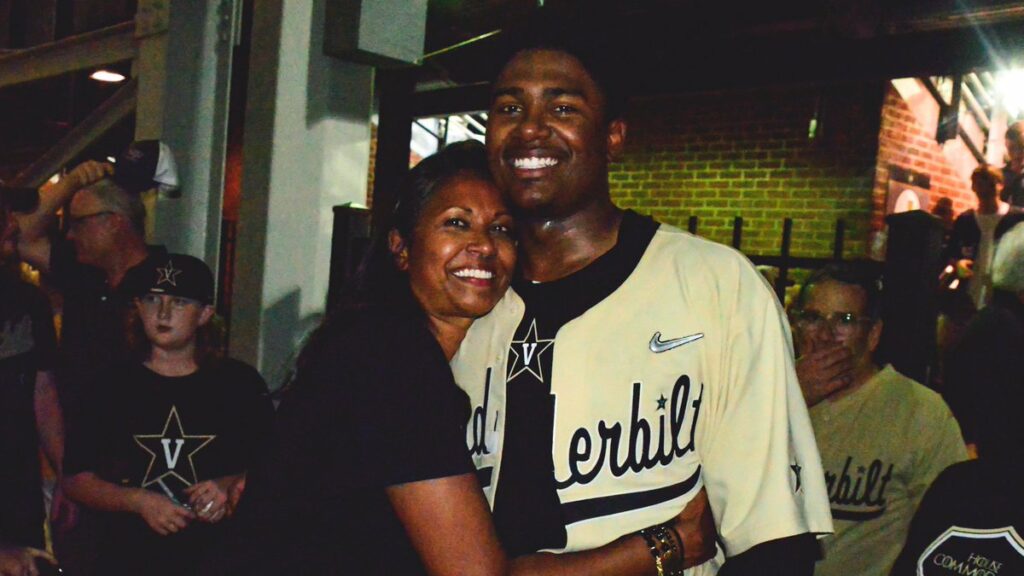 Kumar Rocker's Parents' Relationship
His parents first met when his mother Lu Rocker was studying at the University of Maryland while his father was playing in the NFL for the Washington Redskins.
Despite coming from different cultures and races, they fell in love and married after dating for several years. They have an only son Kumar Rocker.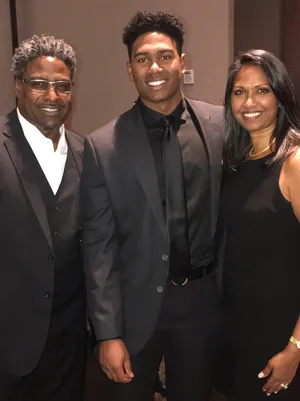 Kumar's Relationship with his Mother and Father
The MLB rookie has a very good connection with his parents and he has always respected their decision.
After high school, he had a decision to make- either join MLB and earn millions of paycheck or join college. He listened to his mother and committed to play for Vanderbilt as she had promised the coach.
"In my gut, I just needed my mom to be happy with my decision. I don't know if it makes me a mama's boy. But I couldn't go into pro ball thinking that she was not OK with it."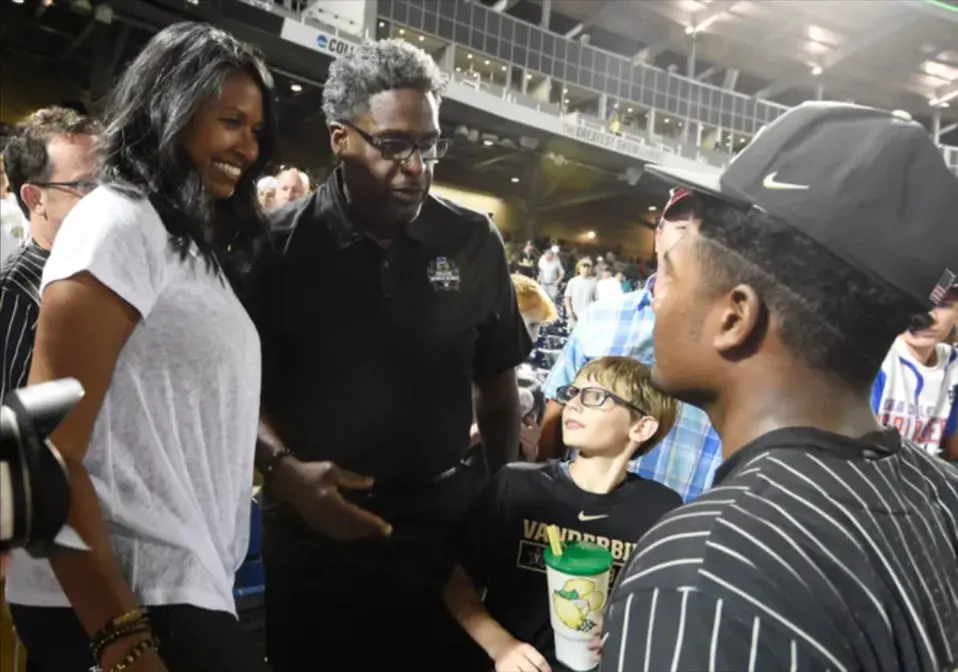 Though it was his own decision, his mother's advice helped him to give a good push in that direction.
"I'm an 18-year-old kid, so I was never going to make a decision like that without leaning on the wisdom of my parents, my elders."

Kumar added.
Age and Ethnicity
Kumar was born on November 22, 1999, in Watkinsville, Georgia. He is 22 years old. His mother named him Kumar which means "prince" or "young son" in Hindi
He is the only child of his father Tracy Rocker & mother Lu Rocker. He comes from mixed ancestry as his father is African-American while his mother was born to Indian immigrants parents.
His mother Lu often reminds him of his heritage and she always awares him to remember his Indian heritage.
"I told Kumar when he fills out forms, put 'blindian' because you're black Indian. I want him to be aware of his heritage and for other people to question where his heritage is, and not look at him only as an African-American child."

Kumar's mother said.
Kumar Rocker's Height: How tall is his father Tracy?
The Texas Rangers' pitcher is 6 feet 5 inches tall and weighs 245lb.
His father Tracy stands at a height of 6 ft 3 in (1.91 m) and weighs 288 lb (131 kg).
Related: MLB Prospect Druw Jones, Son of Andruw Jones- Age, Parents, Net worth, Girlfriend