How Is The Married Life Of Pierce Brosnan And Keely Shaye? Details Here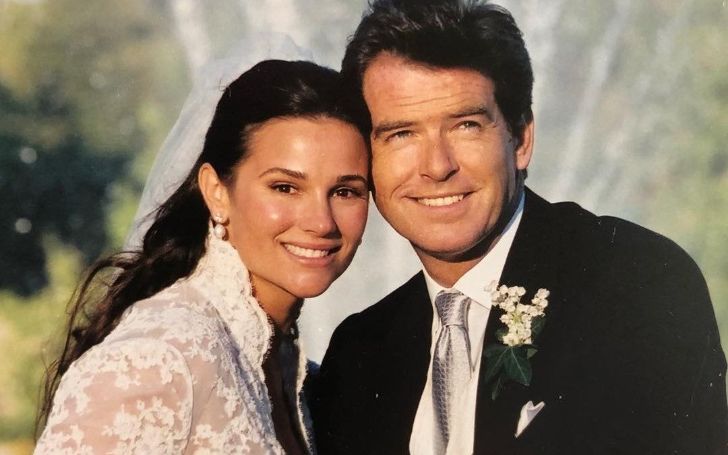 Pierce Brosnan played 007 and was nominated as "Sexiest Man Alive" in 2001. As we all know James Bond is the ultimate ladies' man, however, Brosnan is the polar opposite in real life.
Don't get us wrong he still gets women to swoon over him but he is monogamous. In fact, he has been married to Keely Shaye Smith for 19 years. How did the pair meet and what is the secret to their quarter-century relationship? Read all that and more below
How Did Brosnan And Smith Meet?
Keely Shaye Smith and Pierce Brosnan first met at a party in Mexico on April 8, 1994. They went on their first date a few days later and talked until the early hours of the morning. Then, 7 years later on August 4, 2001, they got married in the 750-year old Abbey in Ireland.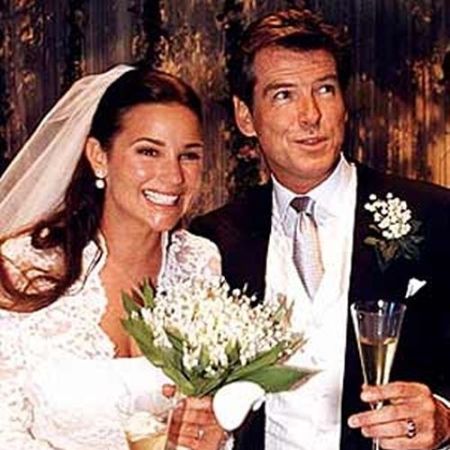 In fact, Brosnan said that he could not get enough of Kelly when they first met. He said on the matter
"Wherever I went in the world I missed her, and I'd send her tickets to come so we could be together. We just seemed to fit."
Together they have 2 sons, named Dylan Thomas Brosnan born in January 1997, and Paris Beckett Brosnan born in February 2001.
Still Together And Still In Love
It has been over 25 years since they first met and started dating but the pair are still swooning over each other like they are still in the honeymoon phase.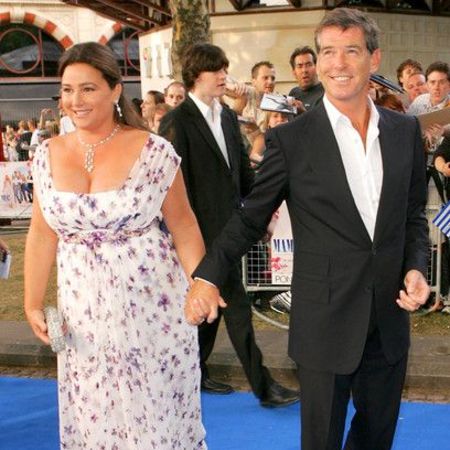 The couple has never shied away from PDA but unlike most couples after 25 years together are still at it.
Brosnan also posted a photo of theirs on the occasion of their silver jubilee with the caption
"Thank you for love, my love of these past 25 years, onwards."
When asked how they have remained in love over all these years. Pierce simply replied it was quality time that has kept them together through the ups and downs.
Brosnan's First Wife Died Of Cancer
It is hard to believe Brosnan was in a relationship with anyone other than Keely Shaye Smith. However, he was actually married to Cassandra Harris. They were married for over 11 years and were together for 17 years.
The pair tied the knot on 27 December 1980, they were blessed with a son named Sean. They were together until Harris passed away a day after their 11th wedding anniversary on 28 December 1991.
She died of ovarian cancer. Later on, her daughter with Dermot Harris, Charlotte also passed away in 2013 of ovarian cancer.
Keely Shaye Smith Helped Brosnan Heal From His First Wife's Death
After his first wife passed away, the 007 actor was depressed an also said that he never thought he would find love again.
Even before she died, Brosnan was struggling to cope with her cancer, the constant treatment, chemotherapy, and thought of her death made it incredibly difficult for him. The leading man himself has said, "she has this strength that I wouldn't be able to live without."
Pierce has also said that after Charlotte's (Harris' daughter that pierce had adopted) also passed away from ovarian cancer he struggled with depression again.
Keely Is Also Cool With Brosnan's On-Screen Romances
As one of the most sought-after leading men in Hollywood in the late 1990's to the early 2000s, Brosnan has had his fair share of romances on the big screen but his wife is cool with it. In fact, she has also said that it is a form of 'legal cheating'.
The former Bond actor said
"My wife is very cool, she has a great sense of humor about it, a great sense of who she is as a woman and security and faith within me."
Unlike most Hollywood romances, their story has lasted for more than 25 years and might go on for much longer.