Camilla Thurlow Is Pregnant With First Child: Details Of her pregnancy, Relationship, Boyfriend and More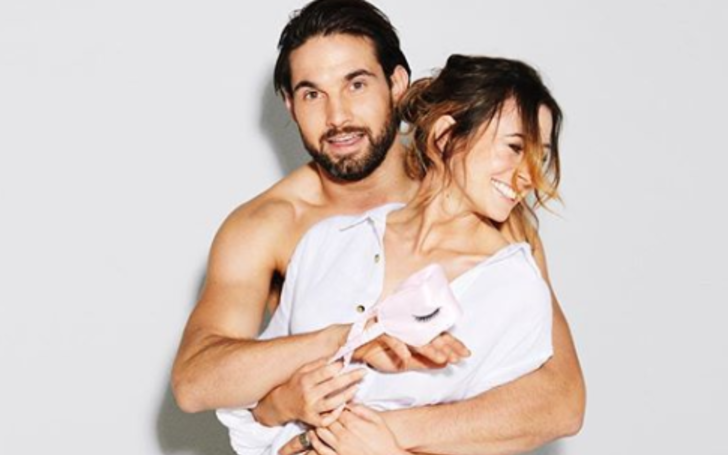 Camilla Thurlow is expecting her first child with boyfriend Jamie Jewitt, the Love Island stars announced via their Instagram account. They posted a video to announce the news to their scores of fans.
They revealed the news in a pretty special way using the internet to include their relatives who are self-isolating in quarantine. Couples from Love Island rarely seem to stick together more than the duration of the show but the soon-parents-to be are still going strong.
Thurlow And Jewitt Announced Their Pregnancy Spectacularly
Everyone is in quarantine but the couple used the internet to make the announcement special. They posted a video on Camilla's Instagram on which the pair throw a paper airplane. Then the scene changes and the airplane reaches their quarantined relatives via video editing magic.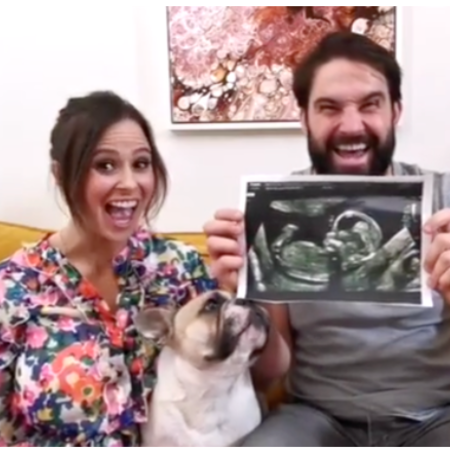 The relatives who have obviously been told of the news beforehand act surprised as they open the piece of paper and see what is inside. They throw the paper back to the couple who turn it over to reveal the ultrasound of their baby.
Eagerly watching is their French bulldog who is visibly excited for the new addition to their family. (PS they have two bulldogs, Audrey and Gus).
Caption Revealed She Was 17 Weeks Pregnant
The video was captioned with
"So @jamiejewitt_ and I have managed to make something pretty special and we're not talking about the video… #17weeks #October2020"
Clearly they were telling when the baby will be born and also revealed that Camilla was 17 weeks into her pregnancy.
False Alarm In 2019
Jamie and Camilla once riled up fans after they announced they had exciting news to share in February 2019. It later turned out to be the launch of their new skincare line.
When Did They Start Dating?
They started dating after they met in the 3rd season of Love Island as they were both contestants. In week 5 they dated each other from the 5th week of the show and are still together.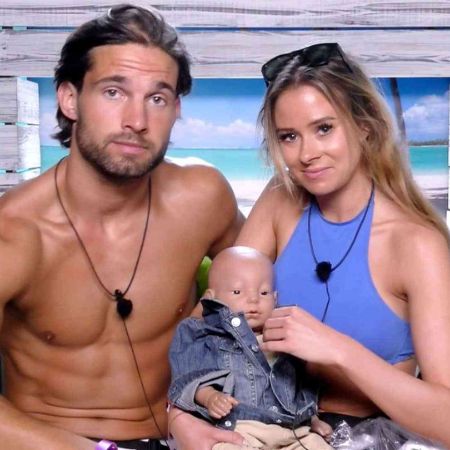 On day 52, of the show, Camilla and Jamie became runners-up of the show's 3rd edition. After, the show ended they both moved into Jamie's parents' house out later moved out in May 2019.
After moving into the house they showed it off on social media with cute couple pictures and their extravagant furniture.
Are They Getting Married?
Thurlow and Jewitt have been together for around 3 years and are expecting their child together but they have no plans of getting married yet.
The Miss Edinburgh winner said in an interview with Digital Spy,
"I just don't think you can predict the future. I mean, it's not that we don't talk about it. But it's just never been the priority for us, if that makes sense.
Further, she added
"We've always just tried to do things how they suit us, and neither of us are particularly big on marriage. I think it's so wonderful for other people, and so brilliant."
Camilla, who is a humanitarian and bomb disposal expert, said that she has experienced places where people who love each other cannot get married and people who don't love each other have to get married.
Well, it seems they are not getting married anytime soon.
Famous Exes And Rough Patch
Both of the Love Island stars have dated famous people in the past, but Camilla takes the cake on this as she dated Prince Harry.
However, Jamie's ex caused trouble in their relationship as Jamie and his ex-Sarah Stephens were seen at a silent disco in New York reportedly flirting. He and Camilla have reconciled, he commented on the matter
"We have a private life but in a public space. That can mean there's often an information time lag."