Anthea Turner's Marriage Postponed Due To COVID-19: How Long Has She Dated Mark Armstrong?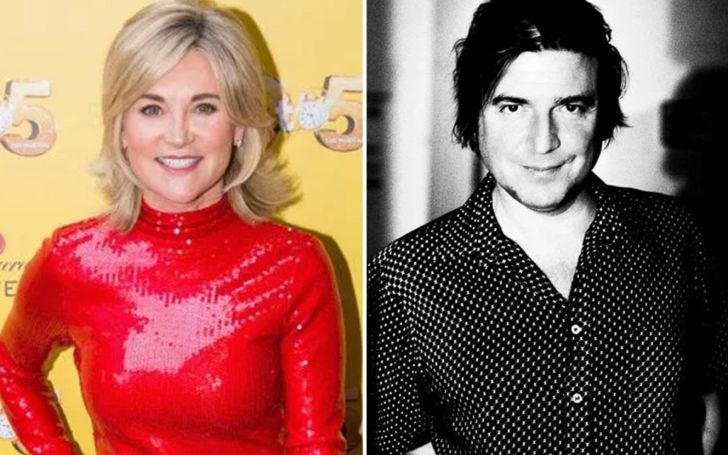 Anthea Turner and her fiancé Mark Armstrong have postponed their wedding amid the Coronavirus pandemic. Turner is a well-known presenter and her relationship history is as famous as the host herself.
She met Armstrong in early 2019 and the pair were engaged by the time the calendars turned to September 2019. The businessman proposed to her in Italy and the host said that she had finally found the love of her life.
How Did Anthea Turner and Mark Armstrong Get Engaged?
Anthea Turner and Mark Armstrong met 5 months prior to going to Rome. There her businessman partner popped her the big question. The announcement was made public on September 1, 2019.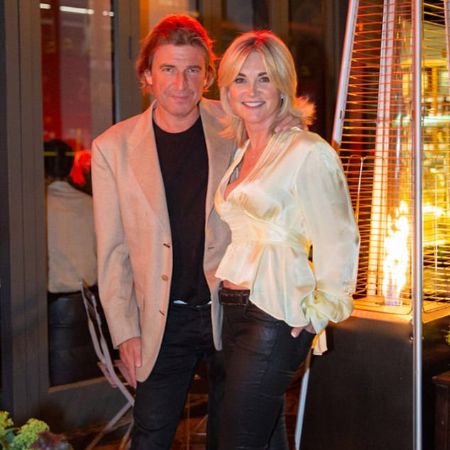 She was asked about their engagement, the host told Scala Radio "He's keeping me very happy,". They got engaged after dating for a relatively short time and Turner said tongue-in-cheek "Yes, finally, after all this time – all of this time".
Further adding
"I've been looked after very well, I couldn't be with a better person, he's half Italian, he's keeping me very happy."
A Friend Revealed They Met In March
A very close friend of Mark Armstrong said that Turner had almost given up on finding love but upon meeting Armstrong she was pleasantly surprised.
The friend also remarked
"Anthea has had a rocky few years and had almost given up on finding love again. But she met Mark at London's Wellington club and they hit it off straight away. He's half-Italian, very charismatic and good looking – plus a few years younger, which is a boon."
Armstrong asked the TV host out right on the spot they met in London's Wellington club.
The source also added, "It's early days but the pair are smitten – Mark thinks Anthea is absolutely gorgeous and is hopeful they have a future together."
Turner's Ex Cheated On Her
If Turner gets married to Max, it will be her 3rd, before her engagement to Max she was married to Imagine Homes CEO Grant Bovey.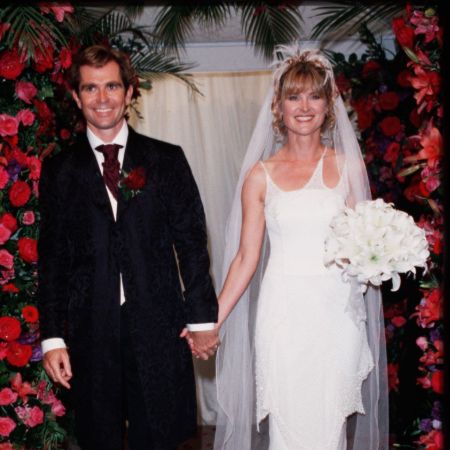 Grant met Anthea while still married to Della. In fact, he left wife Della to move in with Turner. Then to add another twist to the story, he went back to Della leaving Turner. Similarly, he came back to Turner and they reconciled.
They tied the knot on 23 August 2000, in 2012 reports of Bovey's affair with a woman half his age started surfacing. The couple split but reconciled in August 2013 before divorcing in October 2015.
Even before this, she was married to DJ Peter Powell. She got hitched to him in 1990 after her long relationship with Bruno Brooke. She and Powell divorced in 1998.
How Old Is Anthea Turner?
Anthea Turner was born Anthea Millicent Turner on 25 May 1960 in Staffordshire, England to Jean Turner and Brian Turner. She is 60 years old in 2020.
Turner went to St Dominic's High School for Girls after attending her local elementary schools.
She was 1 of 3 siblings, tragically her sister Ruth p[assed away at the age of 15. Her other sister is Wendy Turner Webster.