Liza Koshy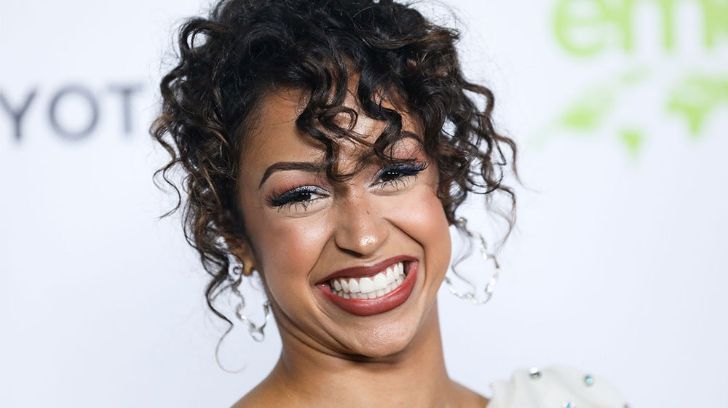 What Is The Net Worth Of YouTuber Liza Koshy?
Liza Koshy is a popular American YouTuber who started her career uploading videos on the Vine app. She was one of the fastest YouTuber stars to earn 10 million subscribers in 2017.
Apart from social media star, Liza is an actress recognized for her appearances in Freakish and Tyler Perry's Boo! A Madea Halloween. Also, she works as an actress, producer, and director on the TV series Liza on Demand.
As of the Celebrity Net Worth, Liza Koshy is worth $6 million in May 2020.
Career Beginnings
23-year-old Liza Koshy started her professional journey with the video hosting service app called Vine in 2013. She received public attention after she posted several funny and entertaining videos.
Eventually, she began using YouTube and uploaded comic videos. On Vine, her most loved is titled as How girls check out guys vs. How guys check out girls that feature Jake Paul, Tasia Alexis, Boris Laursen, and so on.
Additionally, Liza appeared on the TV series David's Vlog for a year in 2015. The following year, she portrayed Princess Aubrey in FML and Liza in Tyler Perry's Boo! A Madea Halloween in 2016.
The same year, the YouTuber Koshy earned popularity after she took an interview with then-President Barack Obama on her YouTube channel. Gradually, she initiated sharing videos tackling serious problems such as anxiety, the pressure to fit, and internet trolls on her YouTube.
Later, she played Violet Adams in the American horror web TV series, Freakish. On the show for a year, she got a starred along with celebrities like Jake Busey, Adam Hicks, Loe Howard, and others.
Moreover, from 2017 to 2019, the internet sensation featured as the explorer on the series Escape the Night. Similarly, some of her other TV series and movies like Welcome to the Wayne, Crow: The Legend, and Liza on Demand. Liza completed her shooting for her 2020 onwards post-production movie Work It.
Besides an actress, the millionaire YouTube star is a producer known for the TV show such as Liza on Demand, Double Dare, and Jingle Ballin'. On the other hand, she worked as a director as well as a writer in an episode of Liza on Demand.
Earning From YouTube And Instagram
David's Vlog actress Liza started her self-titled YouTube channel on September 2, 2013, which now has 17.8 million subscribers and has total views of 2,406,713,824.
As per the Social Blade, Koshy earns around $3.8K to $60.1K monthly and $45.1K to $721.5K yearly. On the other hand, she created her 2nd channel, Liza Koshy Too on August 31, 2016.
As of May 2020, she gained 7.96 million subscribers, 624,222,588 total views on her YouTube channel. Similarly, the account grabs earn between $1.2K to $18.4K per month and $13.8K to $221.2K per year.
Furthermore, Freakish actress Liza is active on Facebook with 3,218,311 followers and 2.8 million followers on Twitter as of May 2020.
Besides that, on Instagram, she has 18.3 million followers an estimated rate of 3.88%. According to the Influencer Marketing Hub, Koshy earns around $36,389 to $60,649 per sponsor post.
Short-Biography
Liza Koshy was born Elizabeth Shaila Koshy on March 31, 1996, in Houston, Texas, in the United States.
The comedian's Indian father, Jose Koshy is a petroleum executive while her German decent mother, Jean Carol Hertzler. is a yoga instructor.
Liza has two sisters, Olivia Koshy is director of the development at the University of Texas Health Science and another sibling, Rachel Koshy serves at the International women's democracy center.
Talking about her education, in 2-14, Liza on Demand star graduated from Lamar High School. Later, she enrolled at the University of Houston.
Relationship History
At the moment Liza Koshy is living a confidential life. Prior to this, she was dating the YouTuber David Dobrik.
She started dating her ex-boyfriend Dobrik in late 2015. The duo used to share pictures and videos on their social media. The really had a strong bond but and unfortunately, the couple separated in June 2018.