Who is Scott Weinger? Age, Height, Parents, Net Worth, Movies, TV Shows, Wife, & Children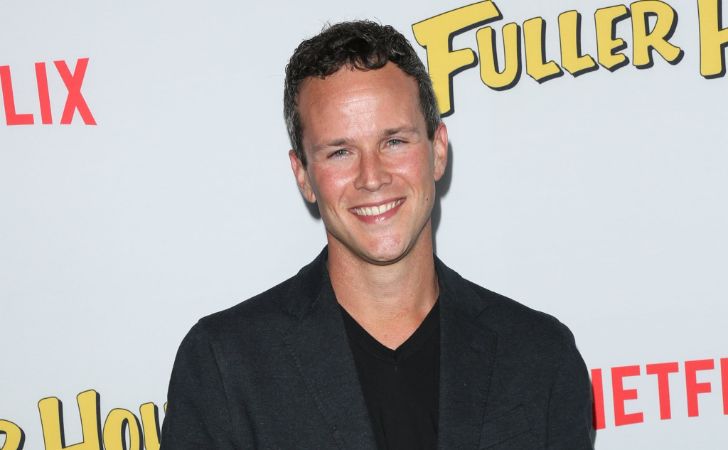 Scott Weinger is an American actor, producer, and writer who is prominent for voicing the Disney character Aladdin in the titular animated film and its follow-ups and playing the role of Steve Hale on the ABC sitcom Full House and its sequel Fuller House.
Age, Height, Parents, & Siblings
Weinger is currently 45 years old. He was born on October 5, 1975, in New York City, New York, USA, to parents Babs Weinger, a teacher, and Elliott Weinger, an orthopedic surgeon. Talking about his height, he is 5 ft and 9 in (1.75 m) tall.
The eldest of four children, he has two brothers and one sister. He is the older brother of writer Todd Weinger and sister Lauren Weinger. Weinger spent his early years in Southern Florida before moving to Los Angeles with his family.
Scott is of Russian Jewish descent. He is fluent in French and lived in Paris. The 45-year-old graduated magna cum laude from Harvard University with a degree in English and French Literature in June 1998.
How much is Scott Weinger worth in 2021?
According to Celebrity Net Worth, Weinger has a net worth of $6 million as of 2021. He is widely known for lending his voice for the character Aladdin in an eponymous Disney feature film. The 45-year-old also reprised his role in two direct-to-video sequels for the Disney Channel television series and the Kingdom Hearts Series.
His other notable role is D.J. Tanner's boyfriend "Steve Hale" in the ABC sitcom Full House from 1991 to 1995. He appeared as a recurring cast in the fifth and eighth seasons and was a series regular in the sixth and seventh seasons. Scott also reprised his character in its Netflix sequel Fuller House from 2016 to 2021.
Additionally, he has guest appeared in a number of television shows such as Eerie, Indiana, Walker, Texas Ranger, What I Like About You, Scrubs, The Mistresses, and The Neighbors. The 45-year-old has also written and produced for television; his first writing credit was on the WB television show Like Family. Since then, he has served as a writer for What I Like About You, the critically acclaimed drama Privileged, 90210, The Neighbors, Galavant, Black-ish, and The Muppets.
Who is Scott Weinger married to? Wife & Children
Weinger has been happily married to his longtime wife, Rina Mimoun for over a decade now. Mimoun is a television writer and producer, best known for her work in Gilmore Girls, Pushing Daisies, Privileged, and Everwood.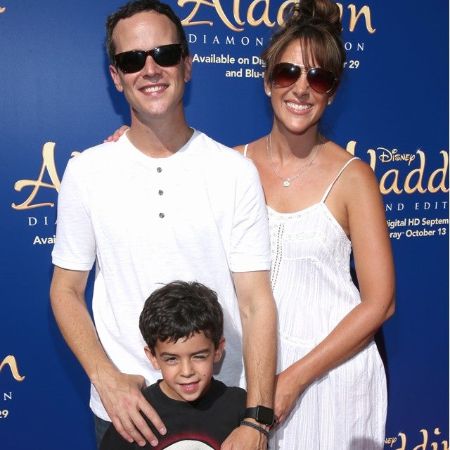 The couple tied the knot in 2008 and have been going strong ever since. Together, they have one child, son Mischa Weinger, who was born in 2009.