Who is Ryan Stiles? Age, Height, Bio, Net Worth, Salary, Wife, & Children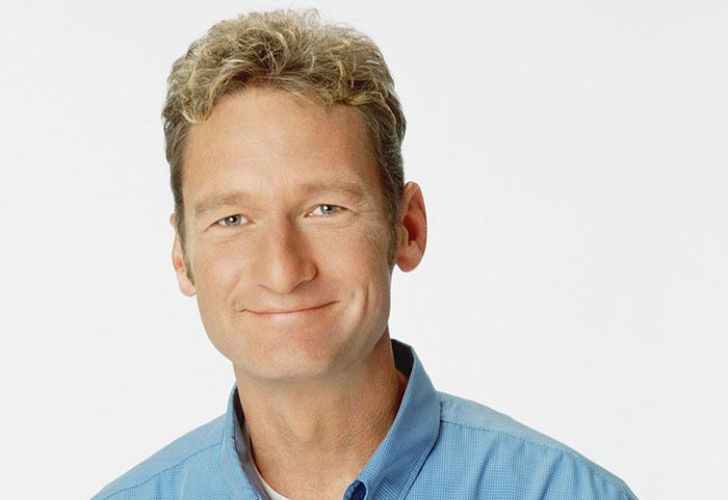 Ryan Lee Stiles is an American-Canadian actor, comedian, and producer. He is well known for his work in British and American versions of Whose Line Is It Anyway? and The Drew Carey Show.
Short Biography: Age, Height, Parents, & Siblings
Stiles is currently 61 years old. He was born on April 22, 1959, in Seattle, Washington, USA, to Canadian parents Irene Stiles, a homemaker, and Sonny Stiles, a supervisor at a Vancouver-based Canadian fish processing plant. Talking about his height, he is 6 ft and 6 in (1.98 m) tall.
The youngest of five children, Ryan moved to Vancouver, British Columbia, at the age of ten, with his family. There, he attended R.C. Palmer Junior Secondary School and Richmond Senior Secondary. Stiles quit school just a few months before graduation.
Ryan Stiles Net Worth & Salary in 2021
Stiles has an estimated net worth of $8 million as of 2021. He has accumulated his fortune from his successful career in the entertainment industry. The 61-year-old garnered wide recognition with the British popular improvisational comedy program Whose Line Is It Anyway from 1989 to 1999. Moreover, he played the main role of Lewis Kiniski in The Drew Carey Show from 1995 to 2004.
In 1998, he returned for the American adaptation of Whose Line Is It Anyway and stayed until 2006. He now appears in the revival which started airing on The CW in July 2013. While Stiles' salary has not been disclosed, he reportedly earns a good six-figure salary from the shows. He is also popular for playing the recurring role of Dr. Herb Melnick in the hit sitcom Two and a Half Men.
The 61-year-old first appeared in the second season in 2004, continuing his role in the latter season until 2015. His other notable credits include Mad About You, Treasure Buddies, Murphy Brown, Dharma and Greg, MADtv, Reno 911!, Hot Shots!, Drew Carey's Improv-A-Ganza, American Housewife, Young Sheldon.
Who is Ryan Stiles married to? Wife & Children
Stiles is happily married to his longtime wife, Patricia McDonald. The two first met at Punchlines where Patricia worked as a waitress. After living together for about a decade, they tied the knot in an intimate ceremony in 1989.
The couple has three children: two daughters, Mackenzie Stiles, born in 1992, and Claire Stiles, born in January 2004, and a son Sam Stiles, born on July 3, 1994. When not working, Stiles prefers staying home with his family.
They live on Lake Samish, outside Bellingham, Washington. As a matter of fact, the 61-year-old runs a small theatre called Upfront Theatre in Bellingham to teach comedy and improv. He launched the theatre in 2006.