Who is Rockmond Dunbar? Age, Height, Bio, Net Worth, Wife, & Children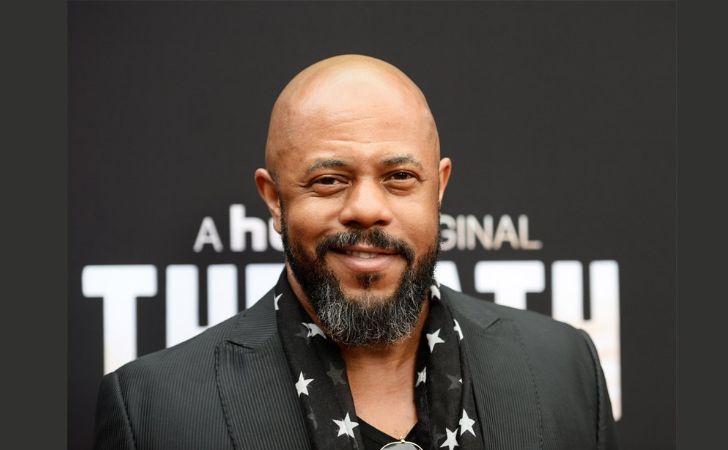 Rockmond Dunbar is an American actor. He is best known for his roles as Benjamin Miles "C-Note" Franklin on the Fox crime drama Prison Break and Baines on the NBC series Earth 2.
Short Biography: Age, Height, Parents, & Siblings
Dunbar is 48 years old as of 2021; he was born on January 11, 1973, in Berkeley, California, USA. Talking about his height, he is 5 ft and 9¾ in (1.77 m) tall. Not much is known about his parents, siblings, and early life.
The 48-year-old graduated from Vallejo High School and then from Oakland Technical High School in Oakland, California. Dunbar also attended Morehouse College, College of Santa Fe, and the University of New Mexico.
Rockmond Dunbar Net Worth: His Movies & TV Shows
According to Celebrity Net Worth, Dunbar has a net worth of $2 million as of 2021. He made his acting debut with the independent film Misery Loves Company in 1993, playing the role of Eric Haynes. The 48-year-old then starred as Baines in the television series Earth 2 from 1994 to 1995.
Moreover, from 2000 to 2004, he starred as Kenny Chadway in the Showtime drama series Soul Food. Following this, Rockmond played the role of Benjamin Miles "C-Note" Franklin on Fox hit series Prison Break. He was seen as a recurring guest star in the beginning but was promoted to a regular cast member at the end of the first season.
Dunbar starred as Aubrey in the TV series For Richer or Poorer from 2012 to 2013 and Eli Roosevelt in the series Sons of Anarchy from 2011 to 2013. He has also starred in a number of films such as Kiss Kiss Bang Bang Punks, All About You, Jada, Highland Park, The Family That Preys, Alien Raiders, and Pastor Brown. Since 2018, Dunbar has been playing the role of Michael Grant in Ryan Murphy's 9-1-1.
Who is Rockmond Dunbar married to? His Wife & Children
Dunbar has been married twice. His first marriage was with production coordinator Ivy Holmes from 2003 to 2006. He married his second wife, actress Maya Dunbar on June 8, 2013, following a nearly six-month-long engagement.
Rockmond and his then-girlfriend of less than a year got engaged in Montego Bay, Jamaica, on December 30, 2010. Together, they have four children: Berkeley Seon Dunbar, born on December 6, 2013, Czar Rockmond Dunbar, born on February 6, 2016, Pharaoh Dunbar, born on July 24, 2017, and Sultan Mosiah Dao Dunbar, born on April 1, 2019.