Who is Nikki Glaser Dating Currently? Detail About her Boyfriend and Relationship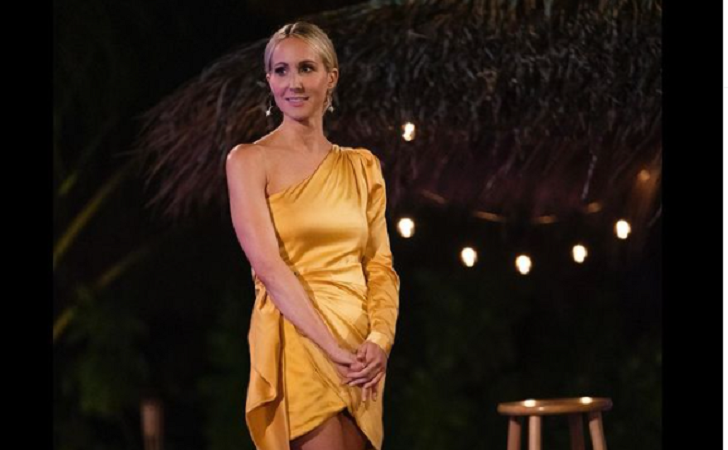 Nikki Glaser is a famous American actress, stand-up comedian, podcast, radio, and television host, widely recognized for hosting the television series Not Safe with Nikki Glaser. Regarding her personal life, she has a long list of relationship history.
So, after a couple of relationship failures, who is the comedian dating currently? Has she found one? Is she married? Glaser once talked about pregnancy! What is she doing after her show canceled?
Who Is Nikki Glaser Dating?
Nikki Glaser, who has always been quite open regarding her relationship and personal life, now keeps his lips sealed when talked about her private life. The comedian has neither been linked with anyone nor is seen spending cozy moments as of now; thus, many sources have reported that she is single.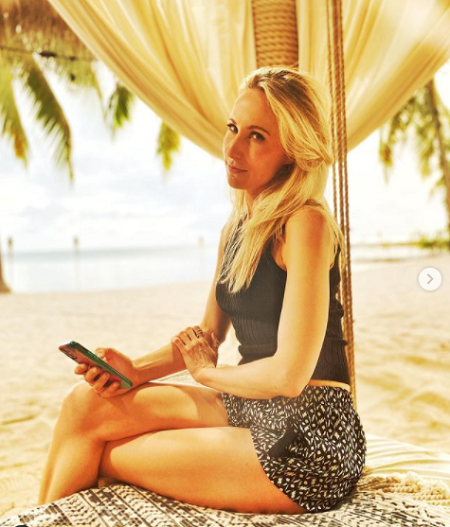 Similarly, Glaser has also not uploaded anything relating to her relationships on her social media accounts like Instagram. It seems like she is spending quality time with her family and friends.
What Is Glaser Doing After Her Show Got Cancelled?
After Glaser's Comedy Central Not Safe with Nikki Glaser got canceled, it is reported that she was looking forward to spend time with her family and with her pregnant sister. Her sister got married in 2013.
Glaser, back in November 2016, revealed that her sister would have a son on her Twitter.
After her show canceled, she appeared in different shows like Adam Ruins Everything, The Standups, Alone Together, Jeff Ross Presents Roast Battle and The Comedy Central Roast.
The comedian also stepped into the dancing world, as she is one of the contestants of the 27th season of Dancing with the Stars.
In late August 2018, the comedian appeared on the late-night comedy talk show Conan and the fellow comedian Alex Richter. She even uploaded numerous pictures with Conan O'Brien and Richter on her Instagram.
In the caption, Glaser gushed that the television host was the inspiration behind her comedy journey. Besides this, she also made through comedy tour in 2018 with different celebrities.
On 1st September 2018, she, along with Tim Dillion and Sherrold Small, entertained their fans in New York City's Concert.
Nikki Glaser's Past Relationships!
Glaser was once rumored to be dating Pete Lee. The comedian claimed that Lee was her first love. They dated briefly before parting ways. Glaser revealed that she fell in love with him while doing a guest set. But, at the same time, the latter had a girlfriend, and he preferred to stick with his partner.
Glaser then moved on to date Dan Soder. As per sources, they dated for a very short period of time. After breaking up with Glaser, he started dating television actress Hannah Berner.
In 2010, Glaser made headlines for her fling with Mike Recine. The two hooked up. Even though it was a one-time thing, Recine was serious about her and even wanted to tie the knot with her. But she was not into him.
Similarly, while appearing in the 27th season of Dancing with the Stars, Glaser also had a fling with radio personality Bobby Bones. She talked about her relationship with Bones at the Howard Stern Show.
After all those relationships and flings, Glaser started dating television producer Chris Convy. The romance rumors started when they were seen getting cozy in the premiere of Not Safe with Nikki Glaser. During an interview with The Washington Post, Glaser confirmed the relationship.
In 2016, Glaser confirmed that they were no longer together.
SEE: Abbey Clancy Married Life, Husband Peter Crouch, And More