Who Is Malese Jow? Net worth, Age, Height & Instagram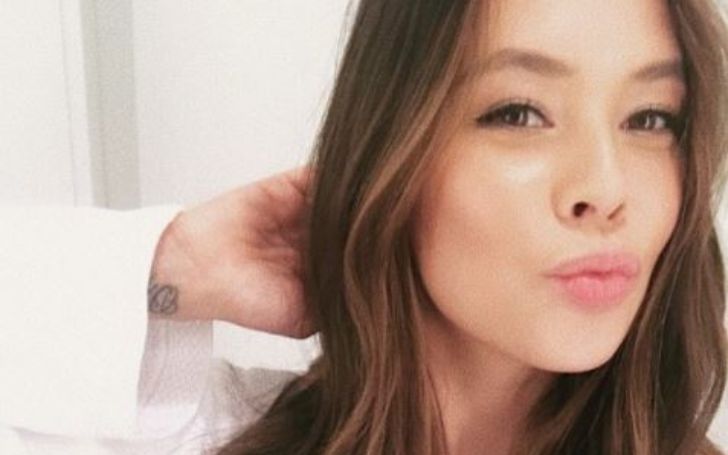 Elizabeth Melise Jow aka Malese Jow is an American actress and singer is known for her portrayal in Unfabulous, Big Time Rush and Vampire Diaries.
Early Life Infrormation Of Malese Jow
Malese Jow was born Elizabeth Melise Jow on 18 February 1991 in Tulsa, Oklahoma, the U.S., and raised there. Later on, she moved to California along with her mother and her siblings. 
She has one sister, Makenna Jow, two brothers, Jensen and Braden Jow. At local baseball games, she even used to sing the national anthem.
Relationship and Past
The 30-years-old, Melise seem to be single as of now but in past, she has gone through several relationships.
Kevin Jonas (2006)
Jonas, who is a well-known singer from the group of Jonas Brothers. The pair were seen together. In 2007, mid of April, the couple was spotted together spending good time. But still, it's hidden, whether they were dating or not.
Carter Jenkins (2009)
Carter Jenkins also comes under the list of her boyfriend of Malese. They met on the Nickelodeon TV series Unfabulous. But in the set of motion picture Aliens in the Attic, they were officially dating. Despite that, their relation didn't go long. Around the same time in 2009, they got separated because of some mysterious reason.
Steven R. McQueen (2010)
Steven R. McQueen and Miss Jow started dating from February 2010 to May 2010. Steven is her co-star of the TV series Vampire Diaries.
Ian Somerhalder (2013)
Ian Somerhalder is the last known Boyfriend of Malesa to date. The lovebirds started their relation in April 2013. Like the other relation, they got separated sooner and segregated.
Career
At the age of 6, she showed off on Barney and Dallaventura, but her career in acting took off. When she won a co-starring role in the sitcom nickelodeon UnFabulous with Emma Roberts where she played Genna Fabiano. She earned jow several Young Artist Award nominations.
Subsequently, from the year 2007 to 2009 she got featured in many series like The Young and the Restless, Wizards of Waverly Place, iCarly, The Secret Life of the American Teenager, and also in the movie Aliens in the Attic.
In 2010, she played the role of a vampire in The Vampire Diaries also in The Social Network as Alice. In the same year, she starred as a guest in Leverage. Then she was on the sitcom in Nickelodeon The Troop as Cadence Nash.
Continuously, in 2011 she had a role on the musical sitcom Big Time Rush as Lucy Stone. Furthermore, she guest-starred as violet in ABC comedy-drama Desperate Housewives.
Moreover, an American actress featured in 2012, the drama pilot shelter, where she played the part of Morgan. Additionally, in the year 2013, conformed to her role in plastic the crime comedy. Further, she revealed her play as Lucy Stone on the Big Time Rush in the fourth season.
Likewise, in between the years 2013 to 2017 she got parted in several of the movies, series, and dramas like Star-Crossed, Presumed Dead in Paradise, The Flash, Dr. Light, The Shannara Chronicles, Escape Plain: The Extractors, Casual, and so on.
Net Worth of Malese Jow
The cute and gorgeous American actress has not only involved in acting. She is also a singer and songwriter. She is renowned for her roles like Nickelodeon, and The Vampire Diaries is living a comfortable life fortune with $2 million.
Moreover earns a salary of around 3-4 million USD.