Who is Gene Roddenberry? Net Worth, Career, Relationship, Children, & Death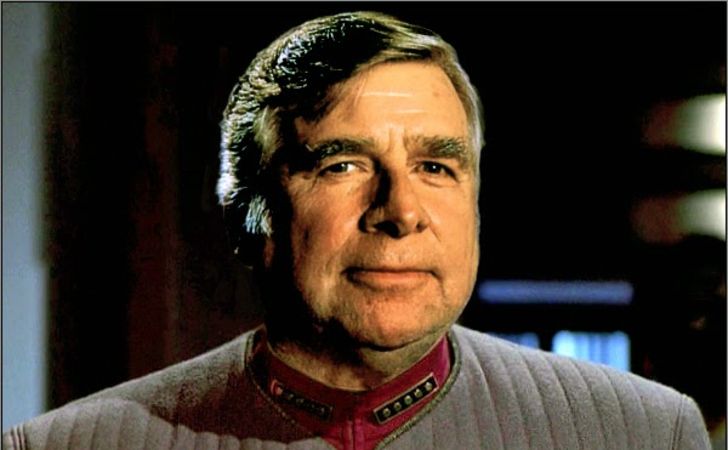 Quick Facts of Eugene Wesley Roddenberry
| | |
| --- | --- |
| Full Name | Eugene Wesley Roddenberry |
| Net Worth | $500 million |
| Nickname | The Great Bird of the Galaxy |
| Birthplace | El Paso, Texas, U.S. |
| Profession | Television writer, producer |
| Nationality | American |
| Spouse | Eileen Anita Rexroat (1942 - 1969); Majel Barrett (1969 - 1991) |
| Height | 6' 1" (1.85 m) |
| Education | Los Angeles City College |
| Children | 3 |
View
Eugene Wesley Roddenberry, simply known as Gene Roddenberry, was a television screenwriter and producer. He is prominent for being the creator of the original Star Trek television series and its first spin-off The Next Generation.
Roddenberry is the first television writer to receive a star on the Hollywood Walk of Fame. Moreover, he was posthumously inducted into the Science Fiction and Fantasy Hall of Fame & the Television Academy Hall of Fame.
Short Biography of Gene Roddenberry
Roddenberry was born on August 19, 1921, in El Paso, Texas. He was the first child of Eugene Edward Roddenberry and Caroline "Glen" Roddenberry. Gene had a brother, Robert, and a sister, Doris. The family moved to Los Angeles, where Gene spent most of his childhood. There, his father worked in law enforcement.
He studied at Franklin High School. While in school, he started becoming interested in science fiction and was a huge fan of stories such as John Carter of Mars, Tarzan, and E. E. Smith's Skylark.
Eugene earned a degree in police science from Los Angeles City College and later studied aeronautical engineering. After receiving a pilot's license through the United States Army Air Corps, he joined the USAAC and graduated on August 5, 1942.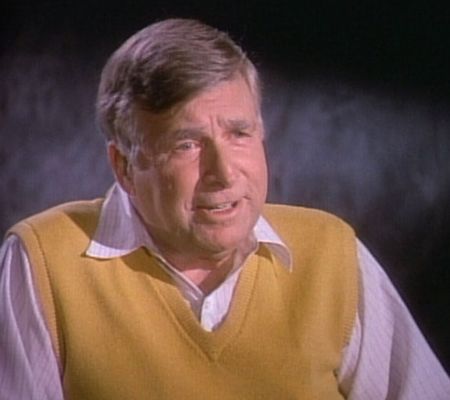 As a matter of fact, Roddenbery attended Columbia University, the University of Miami, and the University of Southern California. However, he never graduated from either one of the universities.
Gene worked as an airline pilot for a few years. Later, following his father's footsteps, he joined the Los Angeles police force in the late 1940s and remained there until 1956. He left the force as a Sergeant to pursue a career in the entertainment industry.
Also Read: Elijah Wood Career, Net Worth, Relationship, & Child
How much is Gene Roddenberry worth?
Gene Roddenberry had a net worth of $500 million at the time of his death. He amassed the million-dollar worth fortune through the success of Star Trek film series as well as other television series.
The movie Star Trek: The Motion Picture, created and produced by Roddenberry, earned $139 million worldwide against the budget of $44 million.
Similarly, latter installments based on Gene's TV series, Star Trek, were commercially successful as well. The sixth feature film, Star Trek VI: The Undiscovered Country, brought in $96 million, earning two nominations at the Oscar and winning the Saturn Award for Best Science Fiction Film.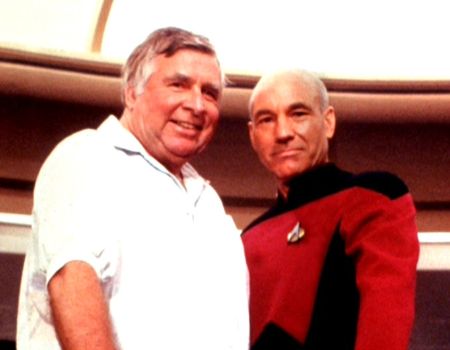 Roddenberry reportedly earned $77,000 per episode of Star Trek, in addition to receiving $1 million in advance to create and produce the series. The show, which first aired more than 50 years ago, is still running almost continuously in the form of many successful films and television franchises. And, it comes as no surprise that it is one of the highest-grossing media franchises of all time.
Besides the franchise, the late screenwriter worked on numerous projects. He produced the series, The Lieutenant, and was head writer of the 1950's television series, Have Gun, Will Travel. The latter earned him his first Emmy Award.
Additionally, Eugene wrote over 80 television scripts in his career. For the 1971 film Pretty Maids All in a Row, which is his only feature film writing credit, Roddenberry received $100,000 to rewrite the script.
What did Gene Roddenberry die from?
Gene Roddenberry died of cardiopulmonary arrest on October 24, 1991, at Santa Monica Hospital Medical Center in California. The late television producer had been ill for about six weeks before his death.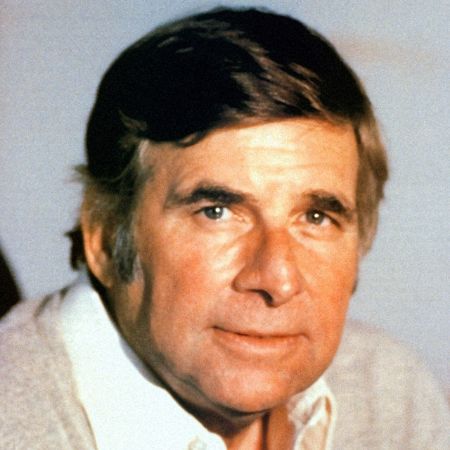 Roddenberry had a first stroke at a family reunion in Florida in September 1989. It worsened his health, which was starting to suffer because of his drug addiction and alcoholism. In early October 1991, Roddenberry suffered a second stroke, which left his right arm paralyzed.
On October 24, he had an appointment with his doctor, Dr. Ronald Rich, but began struggling for breath on his way. He passed away at his doctor's office shortly after suffering a massive blood clot.
The iconic creator of Star Trek, who was cremated, had some of his ashes flown into space, becoming one of the first humans to have his ashes carried into earth orbit.
Also Read: Autumn Snyder, late daughter of Zack Synder
Wife & children
Roddenberry met his first wife, Eileen-Anita Rexroat, at Los Angeles City College. They dated for some time and married in June 1942.
Eileen and Eugene had two daughters together: Darleen Anita Roddenberry, born on April 4, 1948, and Dawn Roddenberry, born on August 31, 1953. Darleen, who appeared in Star Trek: The Original Series, died on October 29, 1995, in an automobile accident.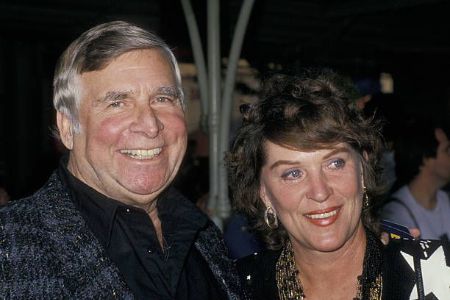 He married his second wife, actress Majel Barrett, on December 29, 1969, just two days after divorcing Eileen. Roddenberry and Barrett had a son, Eugene Wesley "Rod" Roddenberry Jr., born on February 5, 1974.
Gene maintained an extramarital relationship throughout his first and second marriage. Before working on Star Trek, he was in a polyamorous relationship with actress Nichelle Nichols and Majel Barrett. Moreover, he was in a relationship with his executive assistant, Susan Sackett, from 1975 until his death.