Who is Emily Schromm from The Challenge? (Bio, Age, Sexuality, Childhood)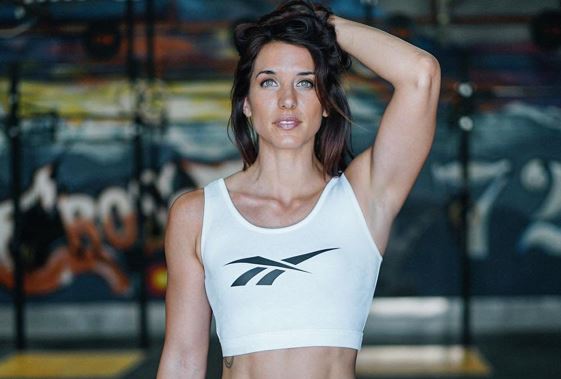 Quick Facts of Emily Schromm
| | |
| --- | --- |
| Full Name | Emily Schromm |
| Net Worth | $1 Million |
| Birthplace | Missouri, USA |
| Profession | Fitness Instructor |
| Nationality | American |
| Height | 5 ft 8 inches |
| Weight | 65 kg |
View
Emily Schromm is an American nutritional therapy practitioner, trainer, coach, and entrepreneur who is popular as the contestant of The Challenge. Besides, she has also competed on The Real World: D.C., Rivals II, Champs vs. Stars, Cutthroat, and Battle of the Exes.
Emily came into the limelight as a Rela World cast in 2009. Know in detail about her childhood, family, net worth, and personal life.
Emily raised in Cult-like Religion
Emily was born on December 23, 1988, in Missouri, USA, She is 33 years old as of 2022. She has two sisters named Michelle and Amy. However, the details about her parents and family is still not disclosed. Emily and her sister had a difficult childhood while growing up. They were raised in a Fundamentalist Christian cult in Missouri.
She moved to Columbia and attended the University of Missouri. She loved clubbing, rock climbing, and target shooting during her teenage.
Emily is 5 ft. 8 inches tall and weighs 65 kg.
Career and TV Shows
The reality TV star now lives in Washington DC where she is a nutritional therapy practitioner. Besides, she is also an entrepreneur and has founded several training platforms and women's health products like EmFit, Evolved Motion, Herbal Element, etc. Emily also hosts the Meathead Hippie podcast and has authored a book, The Process.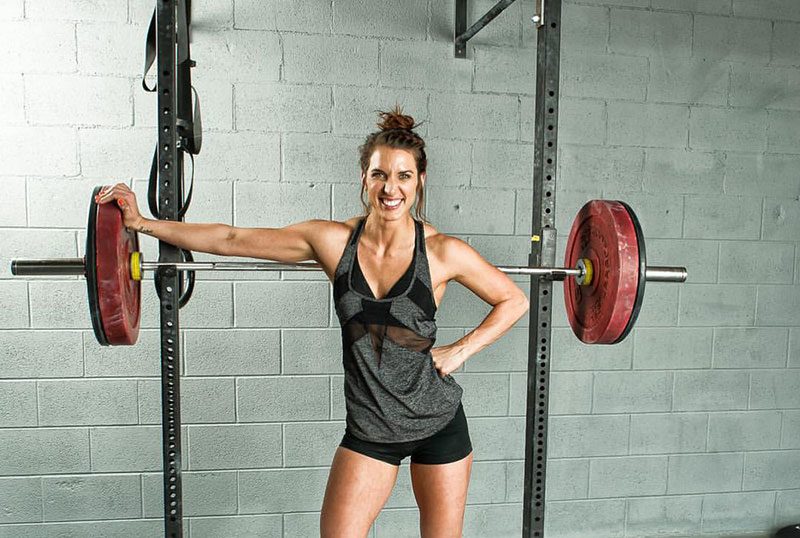 Emily is now a popular TV personality who has appeared on several reality-TV series. She also won the Rivals II and Champs vs. Stars and reached the finals of the Cutthroat and Battle of the Exes.
Moreover, she has also competed in The Challenge.
How much did Emily earn from the Shows? Know her Net worth
Emily Schromm has earned a huge amount from the prize money. She even won two reality shows and was a finalist in some.
Emily received $20,000 after winning the "Pole Me Over" elimination in the show Cutthroat, where she was a finalist. She also earned prize money of $20,000 as a finalist of Battle of the Exes.
Emily won Rivals II and got the prize money of $62,500 and an additional $1,500 for winning the "Game of Inches," "Mind Over Splatter," and "Rampage" challenges, bringing her total earnings to $64,000. Apart from that. she was also a winner on Champs vs. Stars and got $50,000.
Schromm also earned thousands of dollars from other sources and her net worth as of 2022 is reported to be around a million.
Is Emily a Bisexual?
Emily Schromm revealed that she is bisexual to her sister while she was competing in The Real World in 2009. She also revealed during the show that she is open-minded and experimental" to dating.
Talking about being bisexual, Emily said:
"I consider myself lucky that I can connect with both girls and boys. I think it is so hard for some people to understand merely because they can't relate."
She once thought of being a lesbian and not dating any guy when she was young.
"I feel like it's more of my first into the maybe-lesbian world, so I feel like that's why I'm testing it out… if it's something I'm kinda inclined to, then go with it. And it's me just being open and honest about myself."
While her sexuality was much talked about, she also made a Twitter post about it in 2010 and tweeted, ""I looked up the word bisexual. It said 'see gay'. Unless you're a girl, then it's cool." Nick thune haha"
Who is Emily dating?
Schromm is reportedly single at the moment as the news about her dating and boyfriend hasn't surfaced on the media at the moment. She was reportedly close to her Real World co-star Ty Ruff in 2009.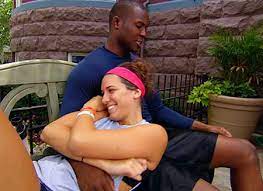 In 2018, she reportedly had an affair with Bradford Reynolds. No further details about their love life is available. In around 2014, she was rumored to be dating her girlfriend Michelle Kinney, who is also a fitness coach. She often mentioned Michelle as her girlfriend on her tweets. (kbeautypharm.com)
Related Biography: Fitness Instructor Cara Kokenes Net Worth, Age, Relationship, & Career