Who is Daphne Demar Caravageli? (Angie Harmon's Mother Life Story)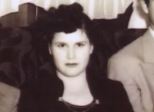 Daphne Demar Caravageli is the mother of American actress and model Angie Harmon.
Her daughter is popular for starring Jane Rizzoli on the TNT series Rizzoli & Isles. Besides, she has starred in several popular TV series including Baywatch Nights, Law and Order, Women's Murder Club, etc.
Angie was married to former NFL cornerback Jason Seahorn for 13 years. They share three children who are Daphne's grandchildren.
Who is Daphne Demar Caravageli's Husband?
She was born Daphne Caravageli in around the 1950s in the United States. She comes from Greek ancestry.
Caravageli married her husband Lawrence Paul Harmon after dating for around two years. They both were models and met during their work.
Her husband comes from German and Irish ancestry.
They became parents to their first and only daughter Angie on 10th August 1972. The couple divorced after some years when their daughter was still young.
She reportedly has two stepsons from her husband's past relationship.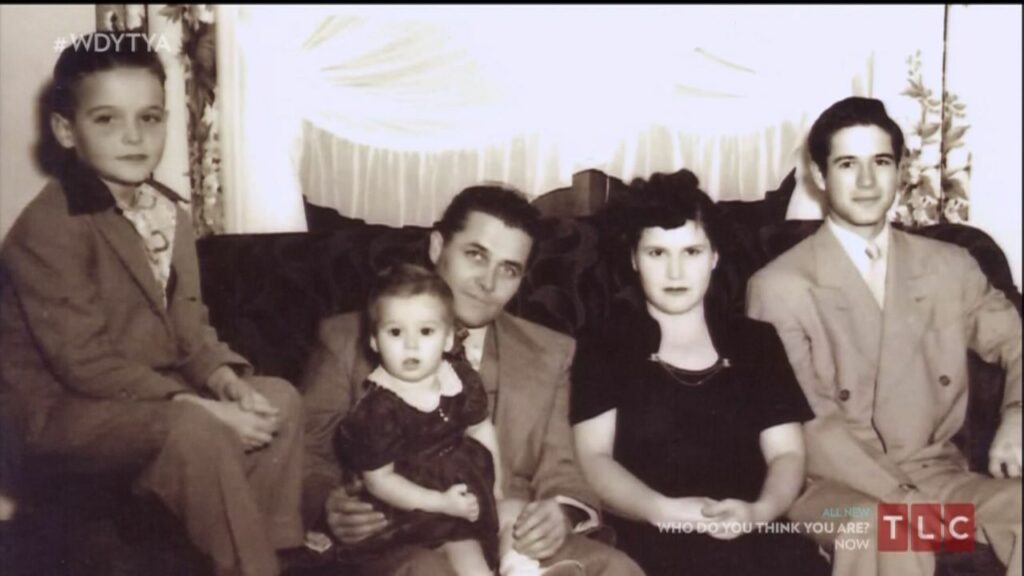 Her husband, a former model, worked as a hospital information network executive in Dallas, Texas.
Daphne's ex-husband's German ancestor served in George Washington's army during the American Revolutionary War. They later acquired land in Mercer County, Kentucky which is still owned by a distant branch of her family.
Daughter: Angie Harmon
Angie was born Angela Michelle Harmon on August 10, 1972, in Highland Park, Texas, U.S.
She was into modeling since her childhood and went on to win the Seventeen modeling contest in 1987.
She studied at Highland Park High School and graduated in 1990. In the early 90s, she modeled for Calvin Klein, Giorgio Armani, and Donna Karan.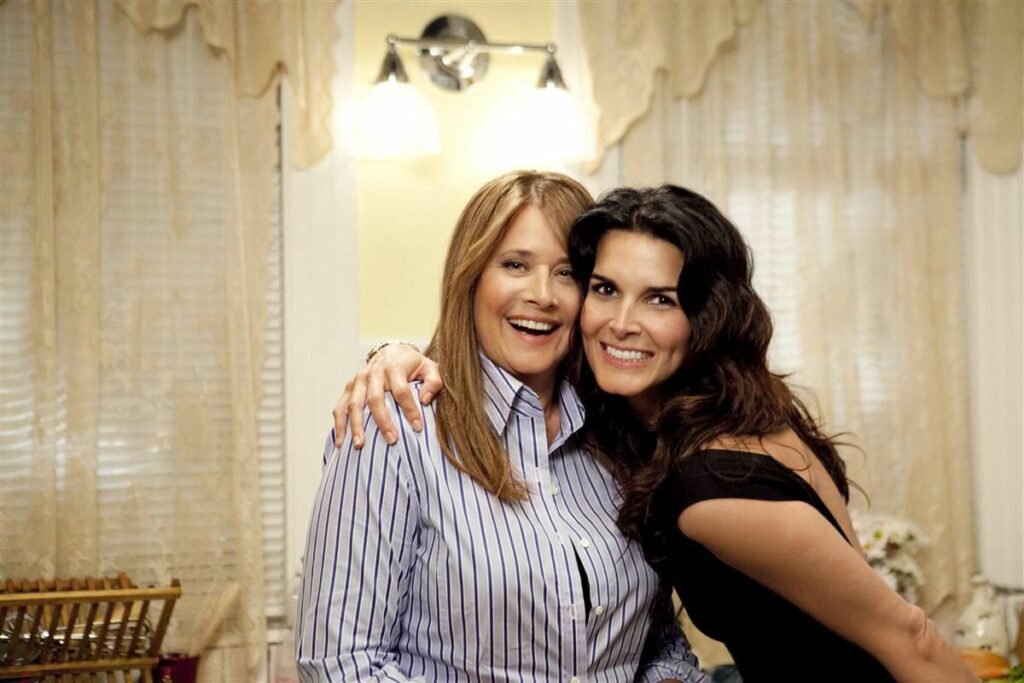 Angie made her acting debut in Renegade in 1995 and was a cast member in the drama series Baywatch Nights as Ryan McBride.
She became popular after appearing in C-16: FBI and Law & Order. She has also starred in the series Inconceivable, Rizzoli & Isles, Voltron: Legendary Defender, etc.
Also a Celebrity Mother: Jocelyne Desrouleaux- Mother of Jason Derulo: Where is she Now?
Angie Harmon and Jason Sehorn's Relationship: Why did they split?
Angie Harmon and her boyfriend Jason Sehorn began their relationship in the mid-1990s and got engaged on The Tonight Show with Jay Leno in 1998.
Surprisingly, Jason appeared on the show after Leno called out his name and went on his knee proposing to her to marry him.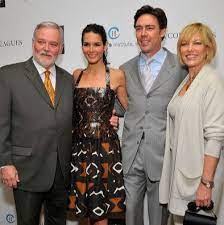 The couple married on June 9, 2001, and became the parents of three children: Finley, born on October 14, 2003, Avery, born in June 2005, and Emery, born in 2008.
The couple separated after 13 years of marriage in November 2014 and it was finalized in 2015.
The divorce was on a mutual agreement due to distance as they lived far due to their work.
After their divorce, Angie dated Greg Vaughan from 2017 to 2021.
Net worth and Source of Income
Unfortunately, there is no information about Daphne Demar Caravageli's profession and source of income. She probably lives a retired life now.
Her daughter Angie has earned a net worth of $30 Million. She reportedly earns $185 thousand per episode from the series.
Besides, she also made good money from her modeling career.
See: Marlli Arias- the Hot Mother of Maluma: Relationship with her Son