Who is Bradford Dillman? Age, Height, Bio, Net Worth, Wife, Children, & Death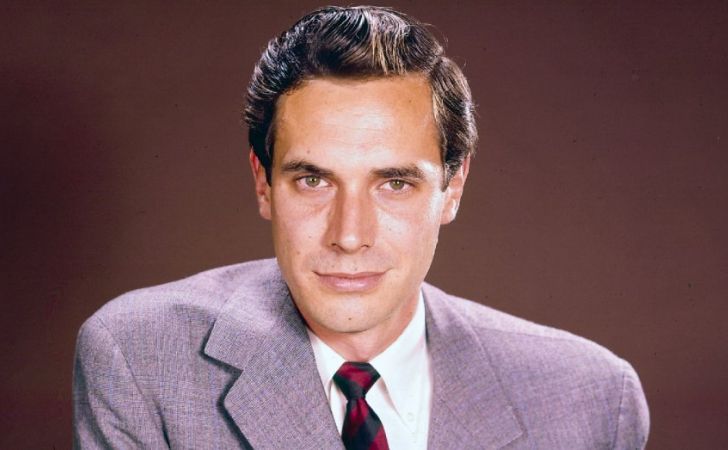 Quick Facts of Bradford Dillman
| | |
| --- | --- |
| Full Name | Bradford Dillman |
| Net Worth | $1 million |
| Date of Birth | 14 April, 1930 |
| Birthplace | San Francisco, California, U.S. |
| Profession | Actor and author |
| Nationality | American |
| Active Year | 1953–1995 (retired) |
| Spouse | Suzy Parker (1963 - 2003) ( her death); Frieda Harding (1956 - 1962) |
| Height | 5' 11" (1.8 m) |
| Education | Yale University |
| Children | 5 |
View
Bradford Dillman was a Broadway and film actor and an author. He is best known for his roles in the original Broadway production of "Long Day's Journey Into Night" and the 1959 film Compulsion.
Short Biography
Dillman was born on April 14, 1930, in San Francisco, California, to Dean Dillman, a stockbroker, and Josephine Moore. His paternal grandparents were Charles Francis Dillman and Stella Borland Dean.
After attending St. Ignatius High School in San Francisco, he enrolled in the Hotchkiss School in Connecticut, where he performed in school theatre productions. He then attended Yale and graduated in 1951 with a degree in literature.
Dillman served in the Marines during the Korean War after graduating from Yale and was discharged in 1953 with the rank of first lieutenant. Following his military service, he received a scholarship to attend the Royal Academy of Dramatic Arts in London but turned it down to take a role in an Off-Broadway production.
Who was Bradford Dillman married to?
Dillman married twice in his lifetime. He was married to Frieda Harding McIntosh from 1956 to 1962. Together, they had two children: Jeffrey Dillman and Pamela Dillman Haskell.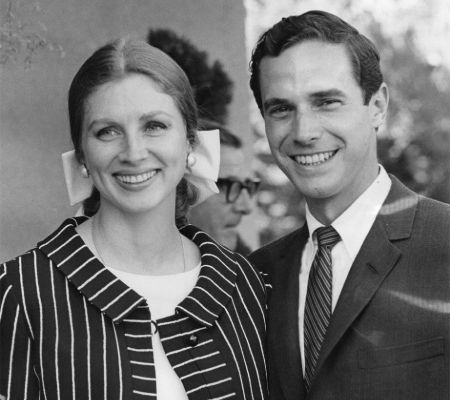 Bradford then married actress and model Suzy Parker in 1963. They first met during the production of A Circle of Deception in 1960 and remained together until her death in 2003. Parket and Dillman had three children: Dinah Dillman Kaufmann, Charles Dillman, and Christopher Dillman.
What did Bradford Dillman die from?
Dillman died from complications of pneumonia at the age of 87 in Santa Barbara, California, on January 16, 2018.
He is survived by three sons and two daughters; a sister, Corinne Dillman Lansill; a stepdaughter, Georgia Thoreau LaSalle; eight grandchildren; and two step-grandchildren.
Bradford Dillman Net Worth
While Dillman's net worth has not been revealed, it is estimated at $1 million. He began his professional acting career in 1953. His breakthrough came three years later when he played as Edmund Tyrone in Eugene O'Neill play Long Day's Journey into Night.
For his performance in the play, he earned a Theater World Award and a contract with 20th Century Fox. Moreover, Dillman received a Golden Globe award for his portrayal of Bertrand Griot in the 1958 Oscar-nominated movie A Certain Smile.
Bradford gained significant recognition after he co-starred as Artie Strauss in the 1959 crime drama film Compulsion. It went on to be one of his best-known performances, and he shared the best actor award with his co-star Dean Stockwell and Orson Welles at the Cannes Film Festival.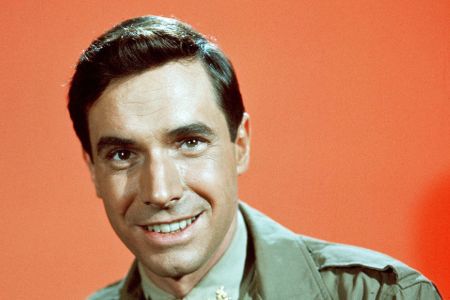 The late actor has no less than 140 film and television credits to his name. After quitting Fox, he mostly appeared in television productions. Some of the notable ones include Alfred Hitchcock Presents, Shane, The Name of the Game, The Eleventh Hour, Wagon Train, The Greatest Show on Earth, Breaking Point, and Mission Impossible.
Dillman won a Daytime Emmy Award in 1975 for his work on the television anthology series The ABC Afternoon Playbreak. He also guest-appeared in CBS's Murder, She Wrote; it is his last known acting appearance.
Besides, Bradford wrote both fiction and nonfiction books, which include "Inside the New York Giants" and "Dropkick: A Football Fantasy." He also authored the novel "That Air Forever Dark" and "Kissing Kate." Additionally, Dillman wrote a memoir, "Are You Anybody? An Actor's Life" published in 1997.