Who is Anna Paulina Luna? (Former Stripper Turned Politician)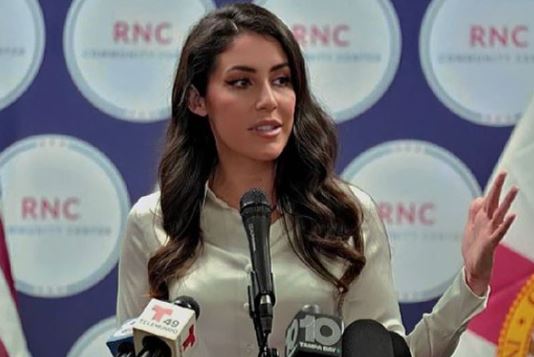 Quick Facts of Anna Mayerhofer
| | |
| --- | --- |
| Full Name | Anna Mayerhofer |
| Net Worth | $5 Million |
| Birthplace | Orange, California |
| Parents | Monica Todd and George Mayerhofer |
| Ethnicity | Half-White, and half-Mexican |
| Profession | Poitician |
| Nationality | American |
| Marital Status | Married |
| Spouse | Andy Gamberzky |
| Salary | $174,000 |
View
Anna Paulina Luna is an American Instagram star turned politician who recently won the election to the U.S. House. She will now serve as a Congresswoman in Florida's 13th Congressional District.
Anna belongs to the Republican Party.
She defeated her Democratic opponent Eric Lynn by more than 17k votes in the general election on November 8, 2022.
Moreover, she is also an author and podcast host. Read the article to know more about her personal and professional life.
Anna Paulina Luna Wikipedia: Difficult Childhood
Anna Paulina was born Anna Mayerhofer on May 6, 1989, in Orange, California. Her mother Monica Todd is of Mexican descent while her father George Mayerhofer is Mexican and German.
She changed her name from Anna Mayerhofer to Anna Paulina Luna at the age of 29. She got the last name Paulina Luna from her maternal grandmother, to honor her Hispanic heritage, who came from Mexico City,
Luna is identified as half-White, and half-Mexican.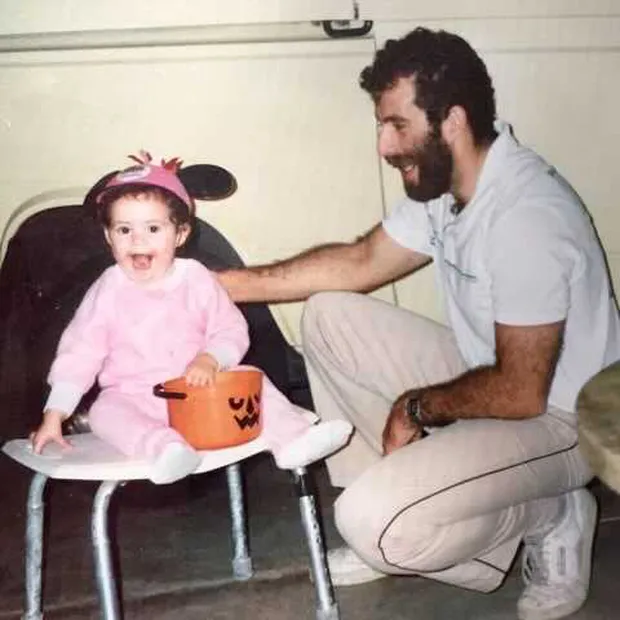 Her parents were never married. She had a very difficult childhood as her father had a severe drug addiction habit.
Luna's father was often jailed for selling meth and her mother raised her with government support.
Her parents parted ways when she was still young. Her mother had been in a series of bad relationships.
Anna Paulina's mother then took her north to Los Angeles and raised her. She attended six high schools before earning her diploma.
Luna later reunited with her father in 2013 and started living together.
He moved to Florida from California and also overcame his addiction habit. Her father George recently passed away in a car crash in January 2022.
Life from a Stripper to Congresswoman in Florida's 13th Congressional District.
At the age of 19, Luna joined Air Force and served as an airfield manager for almost a decade.
After leaving Air Force, she worked as a model and also worked as a dancer at the Red Rose Gentlemen's Club in Fort Walton Beach
Soon after that, she became popular on Instagram and also became famous as an influencer after her video about human trafficking on the Mexican border went viral.
She then got into politics and ran in the general election for U.S. House Florida District 13 on November 3, 2020, which she lost to Democratic Charlie Crist.
She then won the Republican primary election for the U.S. House Florida District.
Luna was recently elected as the congresswoman for the U.S. House Florida District 13 on November 8, 2022.
Who is Anna Paulina Luna's Husband?
Luna is married to Andy Gamberzky who she met while working in the US Air Force.
Andy is a Bronze Star recipient who earned a Purple Heart after being shot by enemy combatants in Afghanistan.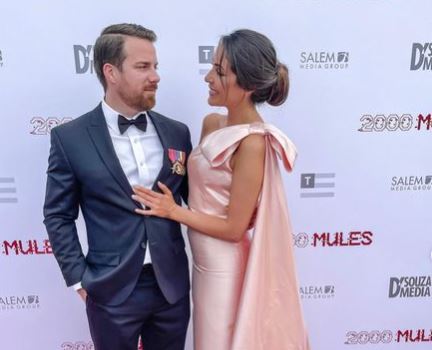 They had on and off the relationship as they re-engaged after breaking off their engagement for the first time.
Luna and Gamberzky have a sound marital relationship now and her husband has been helping her a lot in her political career.
What's her net worth?
Anna Paulina Luna worked in the Air Force where she reportedly earned a salary of $50,000.
She also worked as a model and stripper after that through which she earned her living.
Luna is now a congresswoman serving in Florida's 13th Congressional District. She now earns $174,000 per annum. Her net worth is estimated to be about $5 Million.
Anna Paulina Luna's Social Media
Luna is a former Instagram influencer turned politician who is very popular on Instagram, She has 488k followers on her account @realannapaulina.
Likewise, she also has a Twitter account @realannapaulina where she is followed by more than 200k people.
Moreover, she is also active on Facebook, Tiktok, and also has a YouTube channel.
Read Next: American Politician Stacey Plaskett's Biography!