Tytyana Miller, Master P's Daughter Biography: What's the Cause of her Death?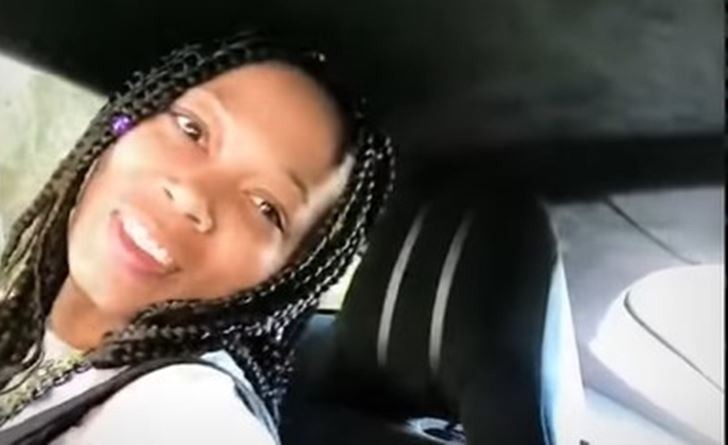 Quick Facts of Tytyana Miller
| | |
| --- | --- |
| Full Name | Tytyana Miller |
| Net Worth | $1 million |
| Date of Birth | 15 June, 1992 |
| Marital Status | Single |
| Birthplace | USA |
| Profession | Actor |
| Nationality | American |
View
Tytyana Miller was the daughter of the legendary rapper Percy Robert Miller AKA Master P, a record label owner, and a former NBA player.
She was famous as the girl born in a house full of celebrities. Besides this, she has her own reputation. The star kid also grabbed attention for her role as Tyra in the movie Mother's Choice.
Early Life; Parents And Siblings
The late actress was born on June 15, 1992, in the California United States Of America to her father Percy Robert Miller.
Her father is a famous American Rapper, a record label owner, an entrepreneur, and a former NBA player.
Her mother is Sonya C Miller who is also a rapper and R&B singer during the early '90s. Also, she released her debut album Married to the mob in the early '90s.
The celebrity kid graduated from the local high school and got her degree from the prestigious University in California.
Her Siblings!
Tytyana's elder brothers are an American rapper Romeo Miller born in 1989 and Young V (Vercy Miller), who was born in 1991, is a professional rapper and actor. Her other brother Veno Miller, who was born in 1991, is also an actor.
Similarly, other sisters are Cymphonique Miller, born in 1996 and an actress; Itali Miller, born in 1999, is an actress; and Inty Miller, born in 1993. Furthermore, her youngest brother Hercules Miller (Hercy Miller), was born in 2002.
Reasons Behind Her Parents' Divorce
In the early '90s, her mom Sonya, a professional rapper and R&B singer made her debut album Married to the mob. During the time, Master P was a professional basketball player.
Master P and Sonya C tied the knot in 1989 and welcomed eight children together. But this successful duo separated their ways in 2014. The major reason was that Sonya was addicted to drugs.
As for Tytyana, she is single and wants to focus on her career after the drug issue.
Drug Issues
Tytyana was living with her mom, who had serious drug issues after the divorce. She was also into the drug from an early age. Her reason behind the drug issue was her mom's usage of drugs.
Miller shared her drug problems with her dad and her willingness to go to the Rehab.
Her brother, Romeo, supported her at that time, and her dad was not happy with her behavior. Tytyana was not in her father's show Master P's family empire.
Her Net Worth
Tytyana Miller's net worth was around $1 million. The average income of an American actress is $50 per hour to $91,041 per year. Her major source of income was her acting profession.
The star kid definitely had a lavish lifestyle being born to a celebrity family.
Her father, Master P's net worth is $200 million. He alone earned from his record label a whopping amount worth $160 million.  Other family members altogether have a sum of more than $50 million. 
How did Tytyana Miller die?
Tytyana Miller died at the age of 29 on May 30, 2022. Her father Master P made an Instagram post are revealed that his daughter has passed away.
The emotional statement read:
Our family is dealing with overwhelming grief for the loss of my daughter Tytyana. We respectfully request some privacy so that our family can grieve. We appreciate all of the prayers love and support. Mental illness & substance abuse is a real issues that we can't be afraid to talk about. With God, we will get through this. #MyAngel.
While the toxicology report is not out yet, police suspected that she might have died of a possible substance overdose.
Fun Facts:
She didnt use any social media or Instagram
Her age at the time of death was 29 years old
Her height was 5 feet 6 inches and weighed about 55kg.