Saskia Kilcher- Q'orianka Kilcher's Mother Biography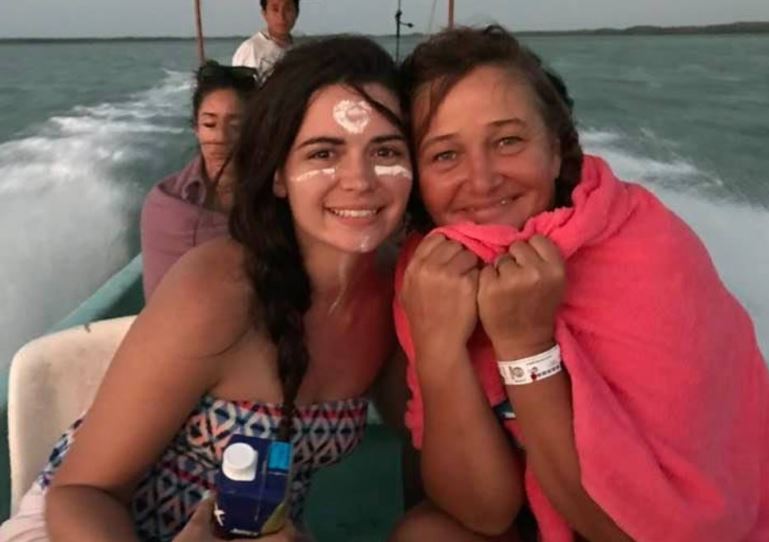 Saskia Kilcher is the mother of American actress and singer Q'orianka Kilcher. She currently works as an international campaign coordinator, consultant, and mentor.
Her daughter Q'orianka is best known for starring in movies like The New World, Princess Kaiulani, and the television series Yellowstone.
Q'orianka Kilcher has been making the headlines lately after being charged with workers' compensation fraud.
Here we have made a report about her mother Saskia- When was she born and what's her ethnicity? Who is her husband? Read the article to know everything about the celebrity mother.
Saskia Kilcher Age and Parents: What's her Ancestry?
Saskia Kilcher was born in the late 1960s in Alaska, United States. She is an American national and is around in her fifties by age.
Her parents are Ray Genet and Wurtilla Kilcher. Her father Ray "Pirate" Genet was a Swiss-born American mountaineer.
Kilcher's ancestors came from Switzerland and Yule Kilcher was the founding patriarch of the family in Alaska. He later was elected as a member of the Alaska Senate.
Husband and Children
Kilcher married her husband in the 1980s but hasn't shared any details about him. They lived in West Germany after their wedding.
The couple welcomed their first child Xihuaru Kilcher in the late 1980s. Their daughter Q'orianka Kilcher was born on February 11, 1990.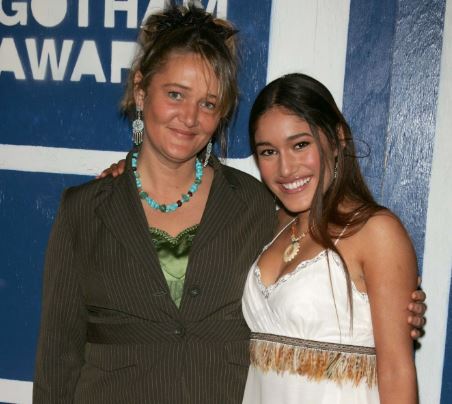 Saskia and her partner separated when their daughter was two years old. She was also pregnant with their second child at that time.
After the divorce, she shifted to Kapaʻa, Hawaii, US, where she gave birth to her son Kainoa.
Her former husband is from Peru and belongs to Quechua–Huachipaeri ancestry.
Daughter Q'orianka Kilcher is an Actress
Her daughter Q'orianka Kilcher is an American actress born Q'orianka Waira Qoiana Kilcher on February 11, 1990, in Schweigmatt, Baden-Württemberg, West Germany.
She grew up in Hawaii and learned hula dancing, Tahitian dance, and West African at a young age.
By the age of seven, she was a very good dancer and won Ballet Hawaii's Young Choreographer Award.
She moved to Californian where she the Musician's Institute in Hollywood to study vocal performance, music theory and songwriting.
Kilcher made her acting debut in the fantasy comedy film How the Grinch Stole Christmas in 2000 and made her comeback in acting after 5 years, appearing in The New World.
She has starred in movies like Princess Kaiulani, Hostiles, Color Out of Space, and Shouting Secrets. Her TV series credits are Sons of Anarchy, The Alienist, Yellowstone, etc.
Where are her sons?
Like her daughter, her two sons Xihuaru Kilcher and Kainoa Kilcher are also in the entertainment. They both work as actors and stunt performers.
Saskia Kilcher and daughter Q'orianka Kilcher Relationship
Saskia supported her daughter in her career since her childhood. She never let her feel her father's absence in her life.
She took her to dance classes and also admitted her to learn classical voice at the University of Hawaii with Laurance Paxton.
Saskia also booked her at venues as a featured singer and opening act to some of Hawaii's greats. She even took her daughter to California to develop her career.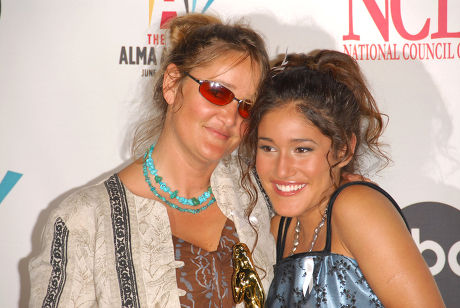 Education and Professional Career
Saskia attended Musicians Institute where she learned Recording Arts Technology/Technician. Besides, she also learned Musical Instrument Fabrication and Repair at Rodriguez Brothers.
Moreover, she has been practicing Life experience, Street-Smarts, Human Rights and Social Justice, and Ethnomusicology at the School Of Life.
She started her career as a photographer and also worked as a Consultant and International Campaign Coordinator at On-Q Initiative for six years.
Saskia then worked as an International Project Coordinator, Producer, and Editor at Youth 4 Truth Media where she still works.
Moreover, she also works as a Consulting Producer / Interactive Marketing / Community Mentoring Outreach at iQ-Films and has been working as a Collaborator at Action Hero Network since 2011.
Daughter Charged with Compensation Fraud
Her daughter Q'orianka Kilcher was accused of workers' compensation fraud recently. She reportedly broke her neck while starring in "Dora and the Lost City of Gold" in October 2018.
She received $96,838 in benefits after claiming that she was unable to work due to injuries but she was later found to be working in the television series Yellowstone.
Check: Ellen Mulaney- John Mulaney's Mom, Went College with Bill Clinton?