Who is Nicole Muirbrook? (Taylor Sheridan's Wife)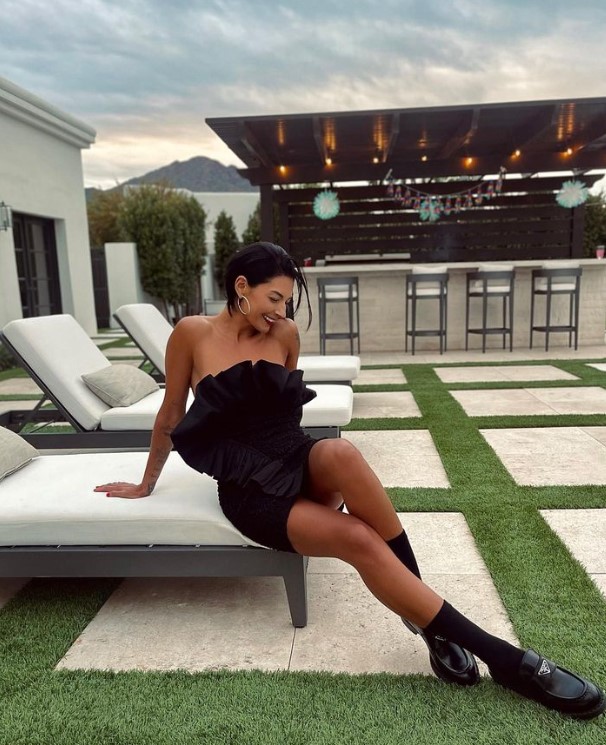 Nicole Muirbrook is an American actress and model famous for Dark Blue, How I Met Your Mother, and I Hope They Serve Beer in Hell.
She rose to fame as a model and after her marriage to her husband Taylor Sheridan, she appeared in the public eye.
So, who is Nicole? Scroll the article till the end to learn more about her personal life.
Nicole Muirbrook's Wiki, Bio, and Age
On March 19, 1983, Nicole Muirbrook was born in Salt Lake City, Utah to her father Jimmy Muirbrook, and a wonderful mother whose identities are not available on the internet.
She was raised as a Christian as an only child of her parents.
Currently, She resides in Weatherford, Texas with her husband Taylor Sheridan, and their son.
Her Instagram bio describes herself as "Aka Mrs. Taylor Sheridan, Mama, Tomboy."
As a kid, Nicole rode mountains and followed her passion as a cowgirl like her grandparents.
Moreover, She is now 39 years old and holds American citizenship and a passport.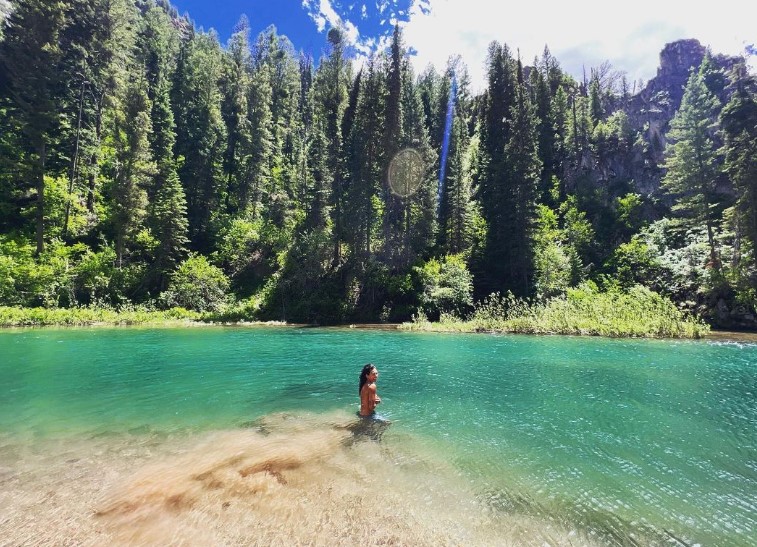 Furthermore, Nicole graduated with her high school from Skyline High School and her degree from the University of Colorado Boulder.
Likewise, she is also qualified as a Producer by graduating with Film and Video Studies.
Similarly, Nicole loves adventure. She loves to spend some time in nature.
Nicole Muirbrook's Professional Career
Nicole made her debut in Hollywood with her modeling career. At the age of 13, Nicole's parents helped her get her first modeling project.
As a model, Muirbrook has appeared on the covers of Vanidades, Vogue Girl, Blush, and Bella.
At the beginning of 2021, Nicole was on the cover page of Cowgirl magazine.
She has also worked in the movie "The Human Contract". Her role in the TV Series "How I Met Your Mother" theorized that she would eventually play Ted Mosby's Future Wife (something that was eventually proven false).
She also has an upcoming short movie entitled "Hollywood Photoshoot."
Moreover, At just 25 years old, Nicole started working in Hollywood and made some connections. Hence, starting her career as a model and actress.
Who is Nicole Muirbrook's Partner?
Nicole is in a happy marriage with Taylor Sheridan. Since September 2013, Nicole has been in a marital relationship with Taylor, an American filmmaker, and actor.
Likewise, The couple decided to walk down the aisle in front of their family, friends, and relatives in a private space.
The couple has been married for ten years as of 2023. They seem to be too much in love.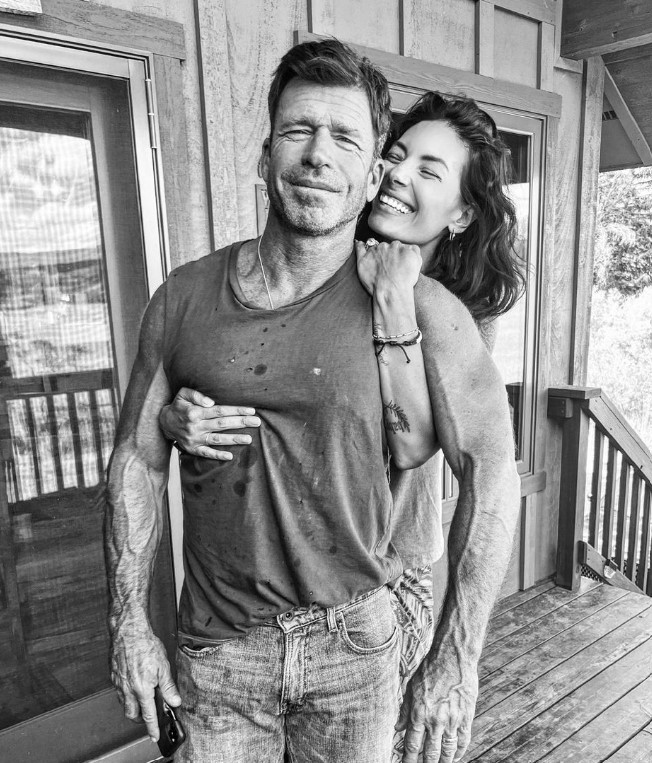 On the other hand, before marrying Taylor, Nicole was married to Christian Wagner.
Christian is an American film editor who has edited films such as Face Off and Mission: Impossible 2.
On 5 October 2006, Nicole married Christian. Even though the couple seemed to be in love with each other, they fell apart after two years of their marriage.
Who is Nicole Muirbrook's Son?
Nicole is a blessed mother of her only child, a son named Gus Sheridan.
On the 21st of September 2010, Nicole and Taylor welcomed their child Gus into this world. He will be 13 years old this September.
Taylor Sheridan's Wiki, Bio, and Career
On May 21, 1970, Taylor was born in Chapel Hill, North Carolina to a cardiologist parent.
He attended and graduated from R. L. Paschal High School, where he was "the rare weekend wrangler who was also a theater kid."
Sheridan left Texas State University and relocated to Austin, where he painted homes and mowed yards.
Likewise, Sheridan encountered a talent scout while looking for work in a mall, who gave him the opportunity to move to Chicago and pursue an acting career.
He started out as an actor, playing bit parts in independent films and recurring parts in shows like Veronica Mars, Walker, Texas Ranger, and most famously, Sons of Anarchy as David Hale.
After turning 40, he started composing for the big screen. The Denis Villeneuve-directed movie Sicario served as his debut as a scriptwriter.
Moreover, It centers on FBI agent Kate Macer, who joins a government task force to take down the boss of a formidable and violent Mexican drug gang.
The film received critical acclaim, with a 94% approval rating on Rotten Tomatoes, and received a number of nominations, including a Writers Guild of America Award nomination for Best Original Screenplay for Sheridan.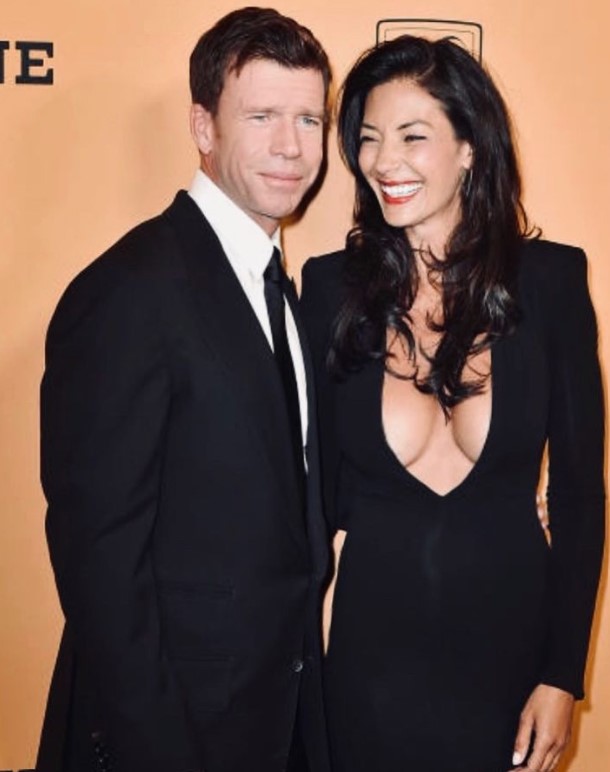 Likewise, Wind River, starring Jeremy Renner and Elizabeth Olsen and his third film as a screenwriter, had its world debut at the Sundance Film Festival in January 2017.
According to a September 15, 2016 Deadline article, Sony Pictures and Escape Artists chose Sheridan to write the screenplay for the American adaptation of the 2015 French drama-thriller Disorder, starring Matthias Schoenaerts.
The reboot was supposed to be produced by Escape Artists Todd Black, Jason Blumenthal, Steve Tisch, and Tony Shaw, with David Beaubaire serving as the studio's executive producer. The director was supposed to be James Mangold.
How rich is Nicole Muirbrook?
As an actress and a model, Nicole is estimated to have a total net worth of $1.6 million as of 2023. Her major source of income is her acting and modeling career.
She also earns well from brand endorsement, sponsorships, etc.
On the other hand, Taylor's husband, Taylor Sheridan is able to accumulate a total net worth of $2 million as of 2023.
His major source of income is his acting and film-making career.
Some facts about Nicole Muirbrook
You can find Nicole on Instagram as @nicsheridanofficial. She has over 134 K followers and follows over 1.2 K different accounts.
Nicole is involved in social work, helping people to raise funds through social work.
Likewise, Several news articles have reported that Taylor grew up on a ranch in Cranfills Gap, Texas, but he was raised in Fort Worth, Texas.