Nicole Derick Jones- Druw Jones' Mother, MLB Prospect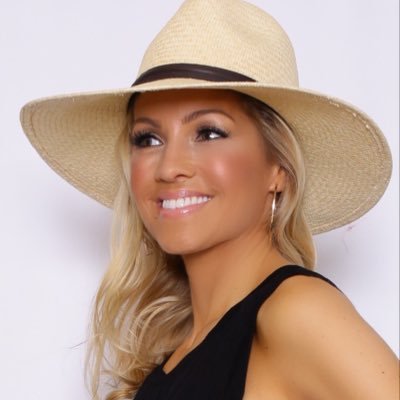 Who is Nicole Derick Jones?- Nicole is the wife of Andrew Jones. They have been married for around 2 decades now.
Her husband Andrew is a former MBL player who played most of his career in the league for the Atlanta Braves. He is a 5-time MLB All-Star and won the Gold Glove Award 10 times.
Mrs. Jones was born on January 10, 1977, in Marietta, Georgia, United States. She is 45 years old as of 2022. She is an American by nationality and belongs to the Caucasian white ethnicity.
Still Married to Andruw despite Conflicts
Nicole and her husband Andruw married on 23rd November 2002 and have been together for 20 years now amidst several fights and allegations.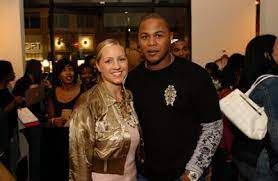 The couple had a fight on Christmas day in 2012. The police arrived at the scene and took Andruw into custody.
Nicole's husband was sentenced to jail for attacking his wife and was later released on the same day on a $2400 bond.
Besides, he has also been into several scandals in the past. He was reported to have involvement in the prostitution controversy at an Atlanta strip club.
Despite all the allegations and disputes, the couple has been living life together and seem to have a better relationship now.
Filed for Divorce
Nicole Derick Jones even filed for divorce in January 2013 after the Christmas Day event.
According to the complaint filed in a suburban Atlanta court, Nicole revealed that their marriage was 'irretrievably broken.'
She had asked for the joint legal and primary custody of their son and also wanted child support, alimony and half of the couple's property.
Does she have children?
Nicole is the mother of three from her husband Andruw. They have two sons named Druw Jones, born on November 28, 2003, and Andrean Jones and a daughter Madison Jones.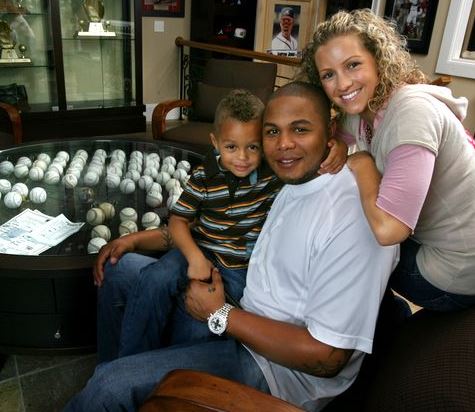 Moreover, she is also a stepmother to Andruw's son Joshua, born in 2005, from Andrew's extra-affair with Mélissa Vaillancourt, while he was still married to Nicole.
Who is Druw Jones?
Her son Druw is a college baseball player who is committed to playing for Vanderbilt University.
He attended Wesleyan School in Peachtree Corners, Georgia, where he was the Gwinnett Daily Post Baseball Player of the Year in his junior year.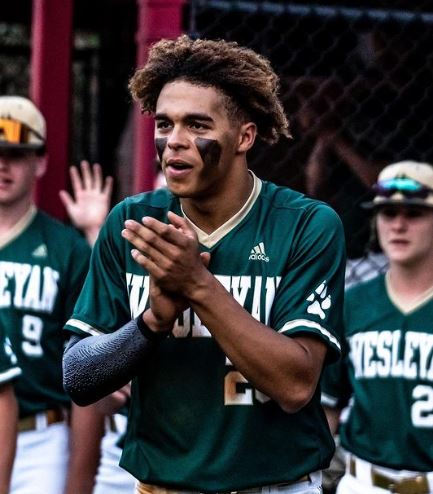 The 6 ft 3 inches-tall star had a record of .445 with 16 home runs and 39 runs batted in (RBI).
Druw is one of the top prospects for the 2022 Major League Baseball draft.
Andruw and Druw Jones Relationship
Nicole's husband and her son have a very good bond and Andruw is very proud of Druw as he has successfully followed his dream.
Druw is on the verge of making it to the MLB and is reportedly a top pick which has made Andruw a proud father.
Recently, Andruw retweeted Baseball America's annual draft preview with Druw Jones and Termarr Johnson on its cover and wrote, " Proud of you guys."
Net worth and Salary
Nicole's profession is not known. However, her husband is a former baseball star who earned $126,653,500 from his MLB career.
He has a net worth of more than $50 Million.
Andruw also played in Japan's Pacific League for the Tohoku Rakuten Golden Eagles where he reportedly earned 300 million JPY in 2013.
Similar Article: Rhonda Banchero- Mother of Paolo Banchero, First Overall Pick