Is Mariska Hargitay Married? Details about her Husband, Family, Siblings, Career, and Net worth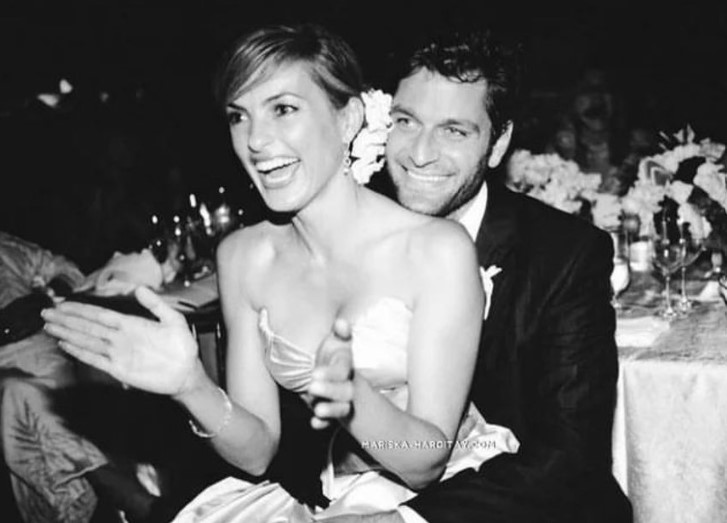 Quick Facts of Mariska Hargitay
| | |
| --- | --- |
| Full Name | Mariska Hargitay |
| Net Worth | $100 million |
| Birthplace | California |
| Parents | Mickey Hargitay and Jayne Mansfield |
| Profession | Actress |
| Nationality | American |
| Marital Status | Married |
| Spouse | Peter Hermann |
| Children | Amaya, August, Andrew |
View
Mariska Hargitay is an American actress, director, and philanthropist. She is happily married to Peter Hermann, an American actor, producer, and writer.
She rose to fame after her debut in the horror comedy film Ghoulies and the adventure drama series Downtown.
Before obtaining the lead role of Olivia Benson on the NBC drama series Law & Order: Special Victims Unit, for which she has gained great praise, she had a number of roles in films and television throughout the years.
So, who is Mariska? How rich is she? Tune in to the article till the end to learn more about her.
Mariska Hargitay's Wiki, Bio, Age, and Career
On January 23, 1964, Mariska was born to actor Mickey Hargitay and actress Jayne Mansfield at Providence Saint John's Health Center in Santa Monica, California. As of 2022, she is 58 years old.
Mariska fluently speaks five different languages, English, French, Hungarian, Spanish, and Italian.
Likewise, she was raised as a catholic alongside her two older brothers, Miklós and Zoltán, as well as three half-siblings, Jayne Marie Mansfield and Antonio Tony Cimber (from her mother's first and third marriages, respectively) and Tina Hargitay (from her father's first marriage).
As a young girl, Mariska was active in cheerleading, student government, athletics, and the theater program.
She attended Marymount High School. After graduating high school, she enrolled at UCLA for acting. In 1982, She has crowned Miss Beverly Hills USA.
Moreover, She has also attended Groundlings Theatre and School in Los Angeles, and UCLA School of Theater Film and Television.
In 1983, she competed in the Miss California USA pageant and placed fourth runner-up to Julie Hayek.
In addition, We can see Hargitay appear on numerous other television programs, including Freddy's Nightmares – A Nightmare on Elm Street: The Series, Ellen, All-American Girl, Baywatch, Cracker, Gabriel's Fire, In the Heat of the Night, The Single Guy, Wiseguy, and thirtysomething.
Hargitay shared the "Video of the Year" Award at the 2015 MTV Video Music Awards alongside Taylor Swift and all of the other famous people that appeared in the music video for Swift's song "Bad Blood."
Mariska Hargitay as a Philantropist
Hargitay founded and served as president of the Joyful Heart Foundation, a group that offers assistance to victims of child abuse, domestic violence, and sexual assault.
At the age of 15, she was inspired by an encounter with a school of dolphins that surrounded her while she was swimming off the coast of Hawaii. Hargitay wished to share the event, which had sparked intense spiritual impulses within her, with others.
For women who had been subjected to domestic violence assaults and were presently staying in domestic violence shelters in Los Angeles County, Hargitay and the Joyful Heart Foundation created healing and wellness kits.
She serves as a director on the Multiple Myeloma Research Foundation's honorary board.
On September 27, 2011, Hargitay gave $100,000 to UCLA's School of Theater, Film, and Television, her alma mater, for scholarships. Hargitay ran a campaign in 2012 to renew the Violence Against Women Act.
Mariska Hargitay's Family and Siblings
Mariska's mother, Jayne Mansfield, was a 1950s-era sex symbol and an actress. And her father Mickey Hargitay was the Hungarian-born former Mr. Universe.
Although her parents divorced in Mexico in May 1963, a judge later ruled that it was not legally binding. They got back together just before Hargitay was born in January 1964, but they quickly drifted apart once more.
The Mexican divorce was legalized in August 1964 after Hargitay's mother successfully petitioned the court. However, Mansfield and Cimber had already begun the divorce process by the summer of 1966.
On June 29, 1967, Mansfield was in an automobile accident on a stretch of U.S. Route. The accident ripped off the top of the car, instantly killing Mansfield, her boyfriend Sam Brody, and the driver.
She and her two older brothers escaped an accident with a minor injury, but her mother could not make it.
After the death of their mother, the three siblings were raised by their father and his third wife, Ellen Siano.
In 2006, her father died from multiple myeloma in Los Angeles, California, at age 80.
Who is Mariska Hargitay's Husband?
In addition to her personal life, Hargitay found her soulmate on the set of Law and Order.
On August 28, 2004, in Santa Barbara, California, Hargitay married Peter Hermann. In Law and Order, he plays the recurring role of defense attorney Trevor Langan.
On August 15, 1967, Peter was born to German parents in New York City. He is famous for roles such as Charles Brooks and Trevor Langan.
Likewise, Hermann appeared for only a short time in a number of television programs, such as the Lifetime original series Angela's Eyes and the ABC Family shows Beautiful People and Guiding Light.
He appeared in a variety of advertisements, including the "Fair Enough" cigarette prevention campaigns, and served as the spokesperson for Persil ProClean detergent. He played Jeremy Glick in the motion picture United 93 in 2006.
Moreover, In 2011, he appeared in the Broadway play War Horse and made occasional appearances as Erin Reagan's ex-husband John "Jack" Boyle on Blue Bloods.
The couple seems to be happily in love with each other. They have been together for eighteen years and built a lovely family.
Mariska Hargitay and Peter Hermann's Children
Peter and Mariska have three children together, One biological child and two adopted children.
On June 28, 2006, Hargitay gave birth to their son via C-Section delivery. They later named him August Miklos Friedrich Hermann. He is sixteen years old as of 2022.
Furthermore, In April 2011, she and her husband adopted a baby girl and attended her birth. They named her Amaya Josephine Hermann. She is eleven years old as of 2022.
And in the same year, they also adopted a baby boy, who they later named Andrew Nicolas Hargitay Hermann. He is also eleven years old as of 2022.
How rich is Mariska Hargitay?
The American actress is able to accumulate a total net worth of $100 million as of 2022.
According to Forbes, she charges $540,000 per episode from Law and Order. Similarly, In 2011, her organization raised more than $20 million for survivors of home abuse and domestic violence.
Her major source of income is her acting career, brand endorsements, sponsorship, organizations, etc.
Some facts about Mariska Hargitay
In a 2010 interview with Good Housekeeping, Hargitay stated that she considers herself a Christian.
Furthermore, In January 2007 Mariska and her older son appeared in a Got Milk advertisement.
For Law and Order, Hargitay has won more than nine awards.
Late in December 2008, Hargitay took a fall while performing a stunt on the SVU set, which resulted in a partially collapsed lung. She had surgery in January and quickly started working again.
Hargitay has said that the early loss of her mother left "a hole in my life that won't ever be filled. I will never get over it. I will always be a girl who lost her mom".
Read Next: Who is Blake Lively's Mother, Elaine Lively? (Age, Husband, Children, Grandchildren)