Meet Fang-Sheng Wu: Know about Constance Wu's Father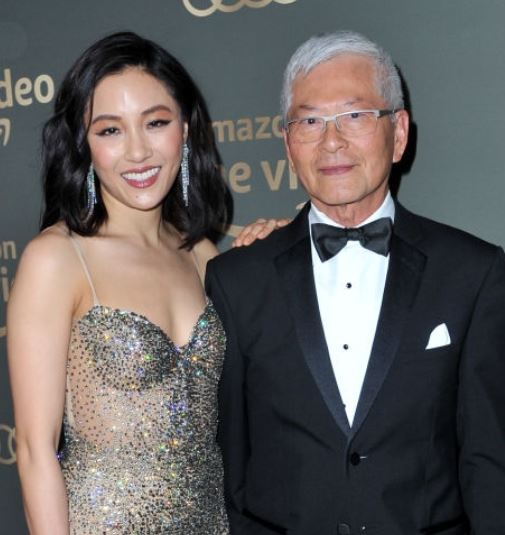 Quick Facts of Fang-Sheng Wu
| | |
| --- | --- |
| Full Name | Fang-Sheng Wu |
| Birthplace | Taiwan |
| Parents | Father: Shu-Sheng Wu and Mother: Yeh-Chi (Cheng) Wu |
| Profession | Professor |
| Nationality | American |
| Marital Status | Married |
| Spouse | Melaine Chang |
| Children | Minming Wu, Helen Wu, Constance Wu, and Eaming Wu |
| Education | National Taiwan N. University |
View
Fang-Sheng Wu is a biology and genetics professor at Virginia Commonwealth University. He is also the celebrity father of Constance Wu.
Constance Wu is an American actress, who was on Time magazine's list of the 100 most influential people in the world in 2017.
Fang-Sheng is a man of Science because he has devoted his entire life to science. So, let's scroll through the article till the end to learn more about Fang's personal details and much other information.
Fang-Sheng Wu's Wiki, Bio, and Age
Fang was born in Taiwan to his wonderful parents, Father: Shu-Sheng Wu and Mother: Yeh-Chi (Cheng) Wu.
He belongs to the Asian ethnicity and might be in his early sixties or mid-sixties. Fang rose to fame after his daughter, Constance made her debut in Law and Order.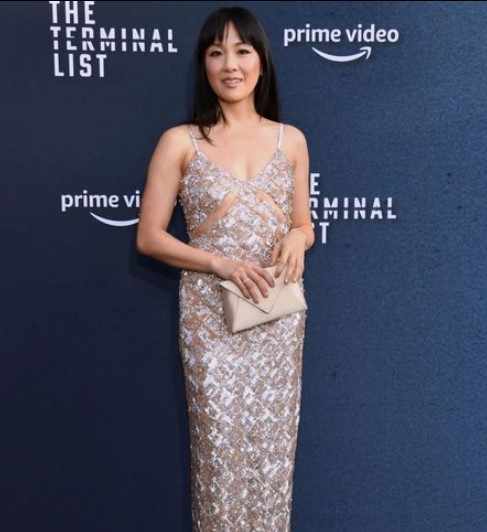 Likewise, he has a degree in Bachelor of Science, National Taiwan N. University, and a degree in Master of Science, National Taiwan N. University.
He graduated from Michigan State University with a degree in philosophy. Fang holds research jobs in California, New York, and Connecticut as well. And is a Virginian faculty member with tenure.
He held a position as an assistant research fellow at Academia Sinica in Taipei for a full year.
In addition, he served as a postdoctoral scholar at the University of Connecticut in Storrs from 1977 to 1979 and as a research assistant at Michigan State University in East Lansing from 1973 to 1977.
Moreover, from 1979 to 1981, he worked as a Research Assistant Professor at the State University of New York in Syracuse and, starting in 1981, as a Senior Research Biologist at the Zoecon Corporation in Palo Alto, California.
He belongs to the New York Academy of Sciences, the American Society of Horticulture Science, the American Society of Plant Physiologists, the American Association for the Advancement of Science, and the Tissue Culture Association.
Fang-Sheng Wu's Wife and their children
It seems as if the Wu family has all the members who love science. Wu is happily married to Melanie Chang. She is a computer programmer.
There are no other details on the internet about his wife. We will update it shortly after the information is public.
Fang and Melaine have four children together, Minming Wu, Helen Wu, Constance Wu, and Eaming Wu.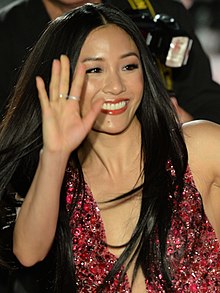 All of their children are daughters. We have no information about their other children. But Constance Wu has been in the limelight for a long time now.
She is an American actress. She has earned several accolades, including nominations for a Golden Globe Award, four Critics' Choice Awards, a Screen Actors Guild Award, and two TCA Awards.
Constance Wu Wiki, Bio, and Age
On March 22, 1982, Constance was born in Richmond, Virginia.
She participated in local theater while attending Douglas S. Freeman High School in Henrico County, Virginia, where she received her diploma.
While still in high school, she took part in a six-month course at the Lee Strasberg Theatre and Film Institute.
Wu eventually earned a Bachelor of Fine Arts in acting from the State University of New York at Purchase's Conservatory of Theatre Arts in 2005.
Oscar-winning director Ang Lee has been recognized by Wu as an inspiration.
Before deciding to pursue acting and relocating to Los Angeles, Wu studied psycholinguistics in college and thought about attending Columbia University for a doctoral degree in speech pathology.
She now lives in Los Angeles with her pet rabbit, Lida Rose, and a child she has with her boyfriend Ryan Kattner.
How rich is Fang-Sheng Wu?
Since Fang is very personal when it comes to his personal life, there are no details on his total net worth.
But a normal professor at Virginia gets paid more than $12 K per month, meaning in a year, a professor makes over $136 K.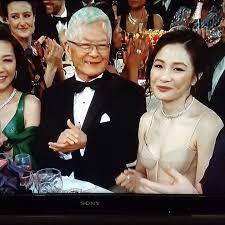 Given his experience and work, as of 2022, Fang must have been able to collect a total net worth of more than $500 K.
Some facts about Fang-Sheng Wu
Fang's daughter Constance Wu first met actor Ben Hethcoat in December 2011, and the two dated until February 2018. and Wu discussed the abuse she had experienced online and the criticism she had received for dating a white man, Hethcoat, in November 2018.
In an interview with The New York Times, Constance Wu claimed that she was the victim of sexual harassment, saying that the Fresh off the Boat producer had caressed her thigh and "grazed her crotch."
The actress co-starred with Jennifer Lopez in the 2019 comedy-crime movie Hustlers, which centers on a gang of Manhattan strippers who rob affluent men.
The movie premiered on September 13, 2019, and it quickly gained popularity at the box office, earning over $157 million globally and earning favorable reviews from critics. Wu undercover performed at a strip bar to get ready for the part.
Read Next: Peyton List's Father John List- Wiki, Age, Wife, Children