Leda Muir Biography; The Lifestory of Youtuber and Cosplay Artist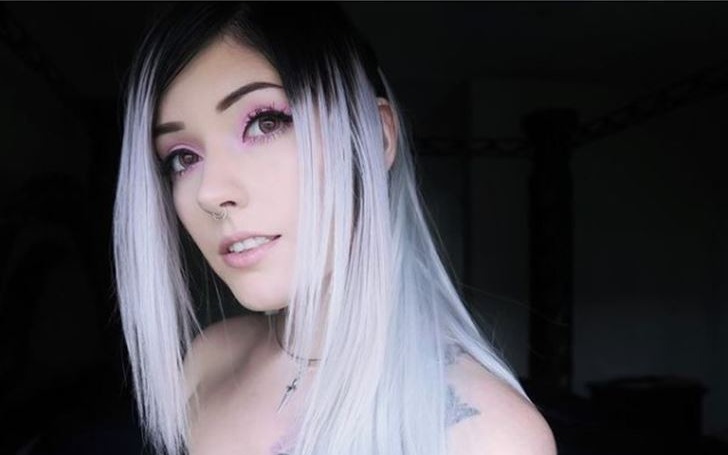 Quick Facts of Leda C. Muir
| | |
| --- | --- |
| Full Name | Leda C. Muir |
| Net Worth | $1-$5 million |
| Date of Birth | 28 July, 1994 |
| Birthplace | USA |
| Profession | Youtber, Internet Personality, Makeup artist |
| Nationality | American |
View
Leda Muir is a famous American Youtuber, makeup artist, vlogger, and fantasy writer. She is a famous cosplay artist, which she puts in her video tutorials and Instagram. Popular as LedaMonsterBunny, Leda's youtube channel is filled with funny and makeup videos, and vlogs.
Early Life, Family, and Difficult Childhood
Fantasy writer Muir was born on July 28, 1994, in Ojai, California, USA, to her mother, Kendra Ann and her father, Chaun Eric Muir, and she is 27 years old now. Her parents divorced when she was very little.
Her mother shifted to Portland, Oregon, on March 31, 2015. Leda initially lived with her father but later moved to Portland to live with her mother.
Leda was not slim in childhood; she was overweight and was often teased by her classmates. In 2007, she got herself into eating 500 calories and drank plenty of water to remain hydrated. Due to the eating disorder, she lost 40 pounds in two months, got very skinny, and was teased again for being too skinny.
Who is Leda's Boyfriend? (Past Affairs and Love Life)
Leda's first boyfriend was Josh from Iceland, whom she met through Myspace. At 14, she flew to Iceland to meet him and promised him to marry. After one year, this childish duo split up.
In 2009, She made a new boyfriend named Cameron, who physically abused her, left her bruises, and even fractured her hands twice. Cameron took her $2000 and even got her into drugs and smoking. In October 2009, someone put fire in her father's house where she was sleeping; at that time, she barely survived that fire. According to the rumors, Cameron was behind the incident.
After that awkward and dangerous relationship, in Oct 2009, she dated Nathan Owens and split up in August 2011 and never revealed anything.
Leda lived in London, Canada, during which she dated her ex-boyfriend Matt from 2012-2013. She also dated Zachary Hearts until March 2015. Moreover, she was also in a relationship with YouTuber named SayWeCanFly from June 2015 to 2016.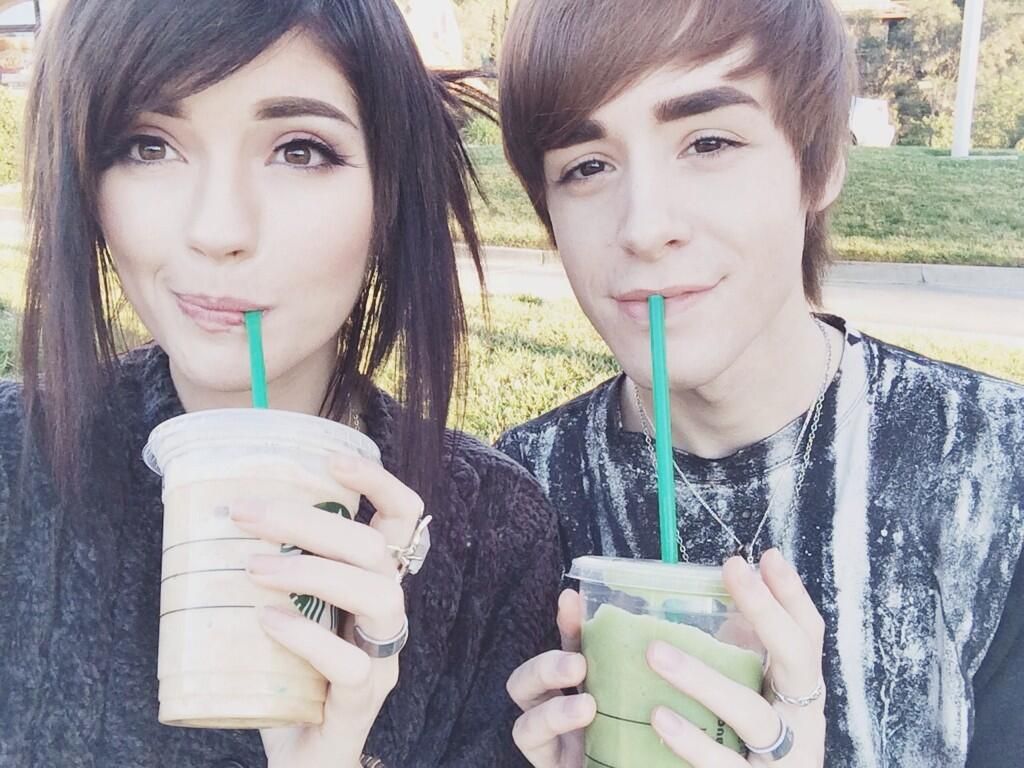 After so many frustrating relationships, she stated on Twitter that she is currently single and needs a more positive environment.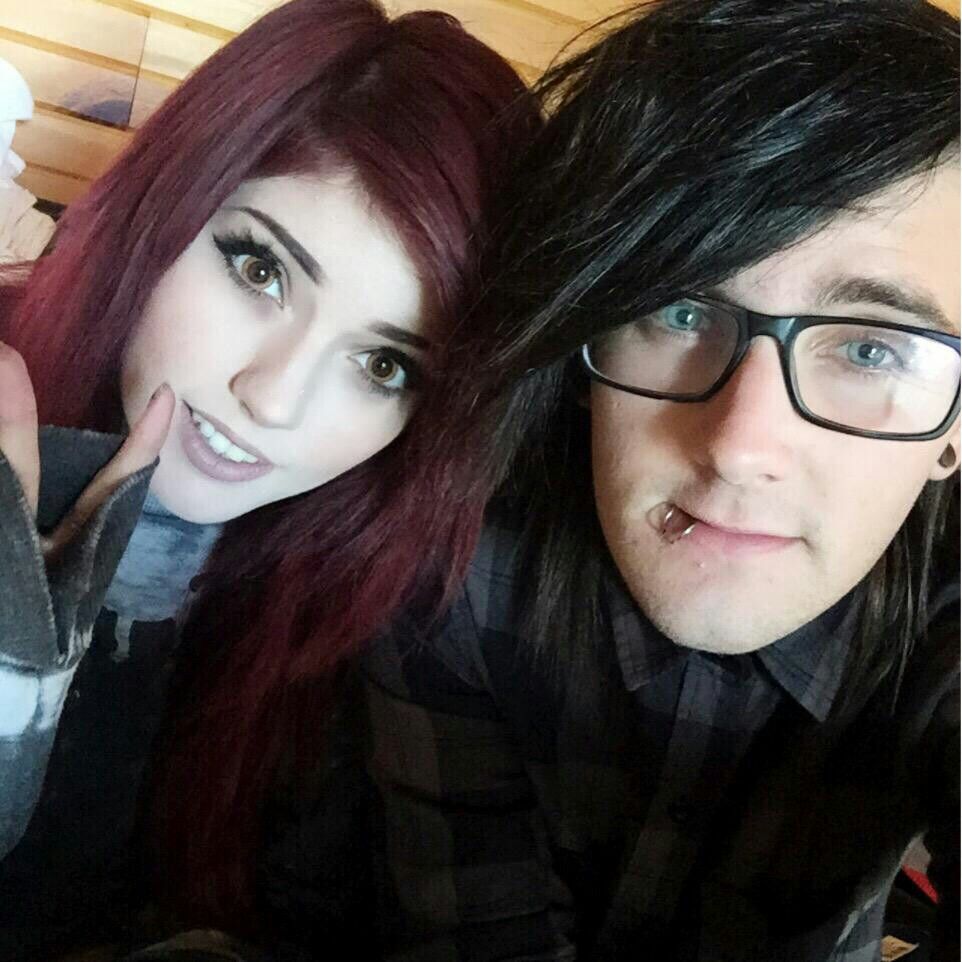 In August 2019, she revealed that she was dating her boyfriend through a Twitter post where she revealed that she watched Assassin's Creed Symphony in San Francisco with him on her birthday.
My boyfriend took me to the Assassin's Creed Symphony in San Francisco for my birthday. I wore a dress my best friend gave me, ate sushi, and had the best time ever.
Career Overview
Leda Muir started her career on Youtube in 2007 with the name Leda Life weary and later changed her name to LedaMonsterBunny. She had a Youtube channel named "ledafknbanana" which was hacked in 2010.
Leda then created another channel named LedaDragonLady which was also hacked. She also has another channel named "HaiLedaBear" where she uploaded short videos and her ex-boyfriend, Nathan Owens' clips. She then started the channel with makeup videos.
Her video "7 odd things that can seduce men" gained huge popularity with more than 1 million views. She deleted her accounts due to a lot of hatred comments on August 27, 2014, but came back in March 2015.
Leda C Muir and her Social Media
Leda, the famous cosplayer, shows her talent on social media such as Youtube, Instagram, and Twitter. She usually posts her personal and daily life photos on her Instagram, and her Instagram handle is @theledabunny where she has 490k followers. She always posts updates on her Twitter account @LedaCMuir, which has around 80k followers.
In addition to social media, her Youtube channel is Leda Muir where she always keeps her new vlogs and makeup tutorials. She has 137k subscribers on her Youtube channel, and she regularly keeps posting videos.
Leda's fantasy book Mooncallers
Leda wrote her first version of Mooncallers back in 2018, named Mooncallers: Stars war, and recently published another version of her book called Mooncallers: Shadows Burns.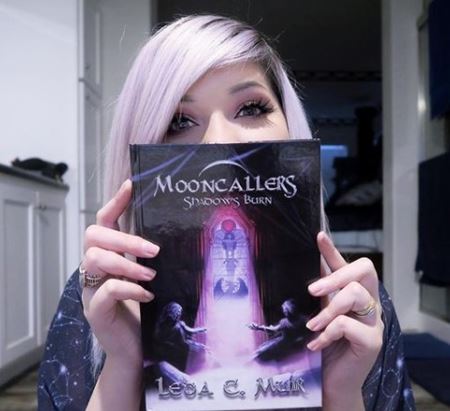 More of her books can be seen shortly.
Leda C Muir Net worth; How much does she earn annually?
The Youtuber Leda C. Muir's net worth is between $1 million to $5 million in 2022. She earns a major amount from her Youtube channel posting several videos. She also makes good earnings through her professional career as a fantasy writer.
Her Youtube channel has 137k followers and her videos receive thousands of viewers which makes good earnings.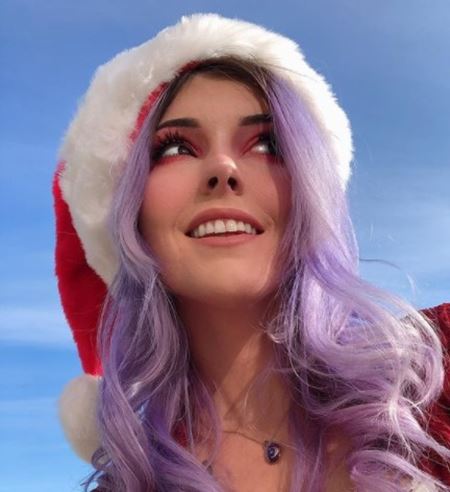 She has an awesome fantasy of keeping her hair stylish and enjoying her lavish life doing whatever she loves to do.
Also read about, Youtuber Ashtyn Sommer's Biography 
Summary
Name
Nickname
Job Title
Youtber, Internet Personality, Makeup artist
Address