Everything about Noah Galuten; Where is Iliza Shlesinger's husband now?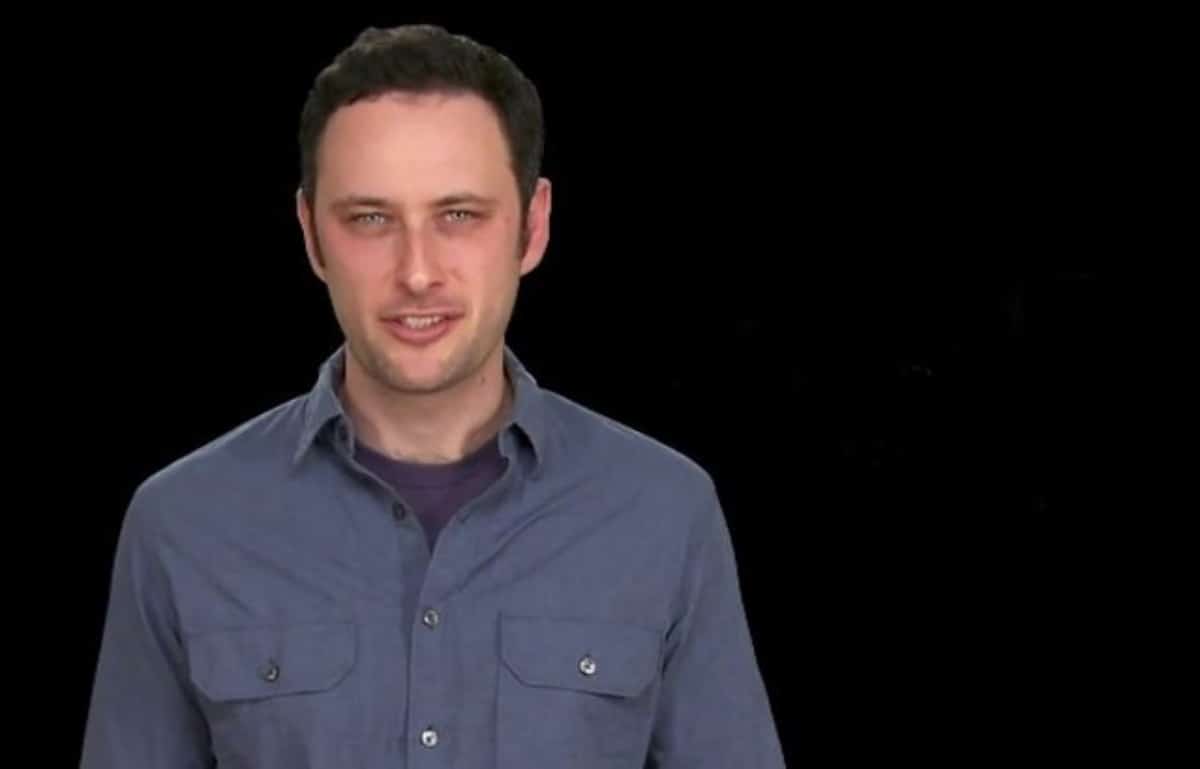 Noah Galuten is an American writer, food blogger, and chef who gained more recognition after marrying Iliza Shlesinger, a famous American actress, TV host and comedienne. He is currently working on his blog Man Bites World and has also written articles for LA Weekly and Los Angeles.
Noah recently welcomed a child with his wife Iliza in January. How busy is their schedule after the birth of the child? How are they raising their daughter? Know everything about Noah in this article.
Noah Galuten Early Life, Family, and Education
Noah was born on September 21, 1982, in Santa Monica, California, USA. He was born to Albhy Galuten and Nancy Lyons. His father is a Grammy award-winning record producer, musician, orchestrator, and composer while his mother, Nancy Lyons, is a landscape designer.
He also has a brother named Jason Galuten who is a musician working at Mount Madonna Center.
He attended Santa Monica High School and later completed his graduation in field theatre from the University of California, Los Angeles, in 2004.
Career from Playwriting to Chef
The food critic moved to New York to pursue his career in playwriting but didn't succeed. He then started blogging on Man Bites World. During that time, he also traveled as a food critic tasting various kinds of dishes and reviewing them.
Noah then stopped blogging and started working as a chef at the Golden State Restaurant Group in Los Angeles. He now has his owns a barbecue restaurant in Los Angeles. Besides, he also runs a Youtube channel named Tasted also hosts a web series.
Apart from these, he is also an author and has released a book "On Vegetables: Modern Recipes for the Home Kitchen" with another chef Jeremy Fox.
Galuten has appeared in several TV series like Chopped" in 2016, Food: Fact or Fiction?, The Talk etc.
Who is Noah Galuten Married to?
Noah is happily married to his wife Iliza Shlesinger who is an American actress and TV host. The couple tied the wedding knot in a Jewish ceremony on May 12, 2018, at the City View Penthouse and Skydeck at the South Park Center in Los Angeles.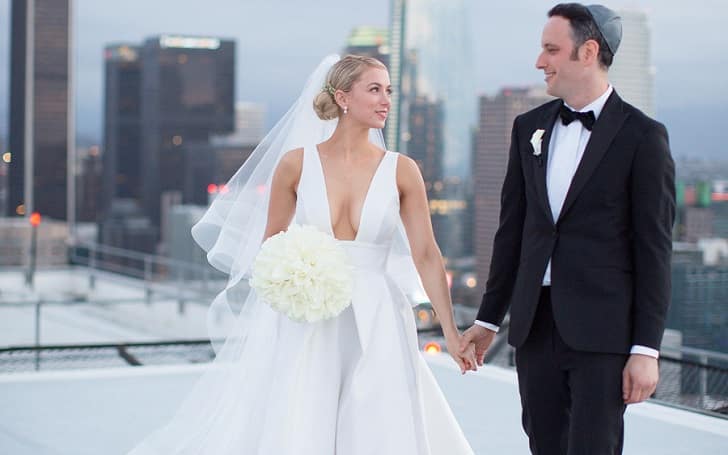 The American chef was engaged to his wife in a beautiful way. His wife Iliza revealed that Noah proposed to her for marriage after returning from dinner. He filled the room with flowers and candles with the help of his mother and Iliza's assistant. He then went on a knee and asked her to marry him which she accepted right away.
How did the couple meet?
Noah Galuten and Iliza Shlesinger met through a dating app in 2016. They started chatting with each other and soon planned to meet each other shortly after.
It did not take a long time for them to see love in each other's eyes. Noah and Iliza officially started their relationship and dated for a year before finally being engaged with each other.
Do they have Children?
Galuten and his wife initially planned on not having a child to focus on their career. However, the joy of raising their own offspring could not stop them from birthing their own. The couple became parents on January 13, 2022, with the birth of their daughter Sierra Mae.
A post shared by ɪʟɪᴢᴀ (@ilizas)
"We live in Hollywood, and she is the first person I've been excited to meet. Mother and baby are doing beautifully. Dad's back hurts, unrelated to pregnancy."

Iliza said in an interview.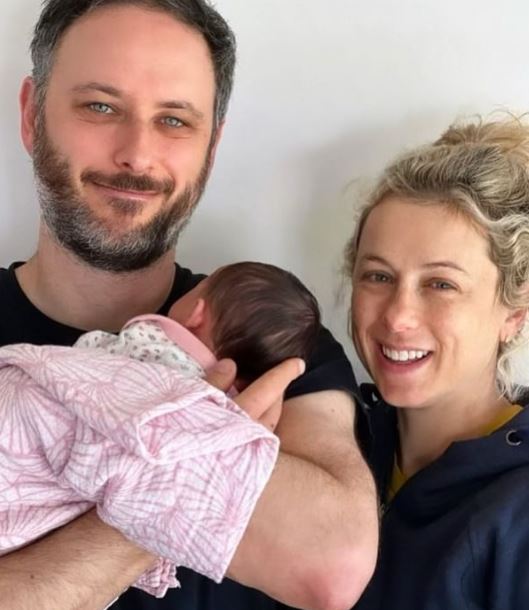 Iliza wanted a unique name for her daughter but her husband wanted the opposite. She also revealed how they named her daughter and said:
"My husband wanted an easy name — our compromise was a unique name with an uncomplicated spelling."
The comedian first revealed that she was pregnant while performing at the Tobin Center for the Performing Arts in San Antonio in August.
Who is his Wife?
His wife Iliza is a comedian, host, and actress. She was born on 22 February 1983, in New York City, USA. She is also popular as the winner of the reality TV show "Last Comic Standing" in 2008. As a host, she has worked on a syndicated dating show Excused and the TBS game show, Separation Anxiety.
Her movie credits are Paradise, Instant Family, The Opening Act, Supercool and many more. Besides, she has also appeared in TV shows and has released her own comedy specials on Netflix.
What's his Net worth?
The former food blogger now works as a chef and also runs his own kitchen. His net worth in 2022 is reported to be $1 million. He previously worked as a food critic and operated his own blog where he wrote about various kinds of dishes.
More than that, he also wrote articles for several magazines and has co-authored a book. Also a popular figure on Instagram, he might earn through sponsored posts on social media.
He also owns a house worth $2.8 million in Laurel Canyon with his wife which the couple bought in 2019.
READ: Leda Muir Biography; The Lifestory of Youtuber and Cosplay Artist