Aniya Wayans, Damon Wayans Jr. and Aja Metoyer's Daughter Biography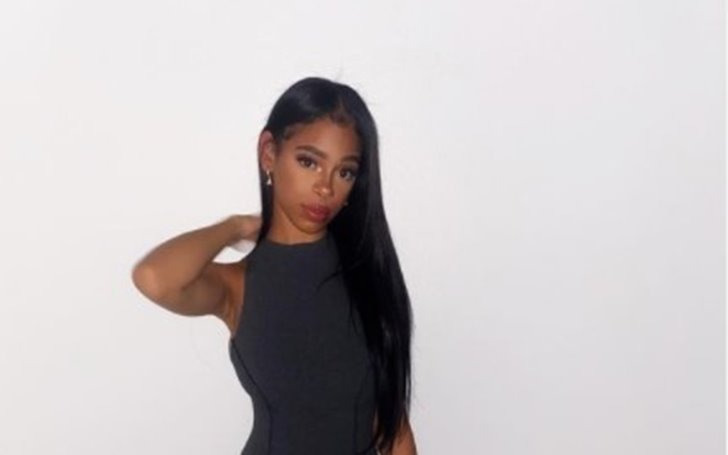 Aniya Wayans is a celebrity kid who got into the spotlight due to her father's fame. She is the daughter of veteran actor Damons Wayans Jr. and Aja Metoyer. She is also a social media celebrity and a Tiktok star. 
Her father Damon Kyle Wayans Jr, is famous for his roles in movies such as My Wife and Kids, New Girl, Happy Endings, The Twilight Zones, Kenan, etc. 
Her mother Aja is also a TV personality and reality star who was on the cast of Basketball Wives.
Early Life, Parents, and Siblings
Tiktok star Aniya was born on September 30, 2004, in Los Angeles, California, the United States to her father, Damon Wayans Jr, and to her mother, Aja Metoyer. She belongs to the Afro-American ethnicity and is an American national.
She was born to her father Damon Jr who is a famous American actor and comedian. Her mother, Aja Metoyer is a famous model, TV personality, internet sensation, and actress.
Aniya's parents share another daughter Amara Wayans other than Aniya. Her sister is 2 years older than her.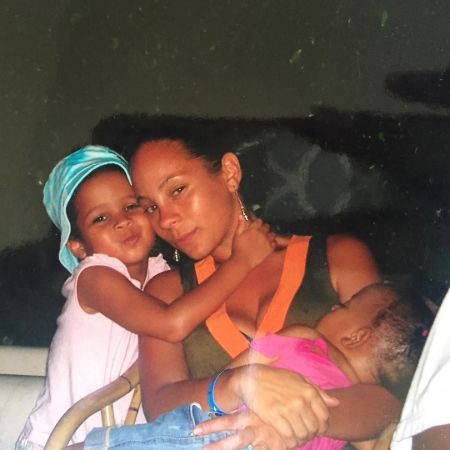 Besides, she also has a half-brother Xavier Zechariah Wade, born on November 10, 2013, from her mother's relationship.
Her grandfather is also an American comedian legend Damon Wayans, his legendary comic timing and skills are impeccable and top-notch.
Wayans's grandmother Lisa Thorne is also a former actress. 
She loves to share her moments with her grandpa and keeps sharing TikTok videos with him.
Aniya Wayans Relationship Rumors: Does she have a Boyfriend?
Aniya is just 18 years old in 2022. However, she is rumored to be in a relationship. She has shared several boyfriend-related stuff on her Tiktok with a boy who goes by the name Devis Curtis.
Her rumored boyfriend is a basketball player with 6 feet and 8 inches tall height.
No further details about their relationship is available.
In 2020, her relationship with the son of LeBron James Bronny created the news, when Bronny commented on one of her photos.
Aniya Wayans' Parents knew each other from Childhood
Her parents knew each from their childhood since both of them were good friends. Her father was 12 years old when he met Aja. Their childhood friendship turned into a living together relationship
The couple had a very intimate relationship during which they became the parents of their two children; both daughters named Amara (born in 2000) and Aniya herself.
Despite being childhood sweethearts and sharing love and pain for a very long time, the couple couldn't end their relationship happily and parted ways.
Why did her Parents Separate?
Her parents, Aja and Damon could have been a celebrated couple if Aja was not cheating. The reason for their divorce was reported to be Aniya's mother's extra affair with NBA star Dwyane Wade.
Aja initially held custody of both of the girls but later Damon filed a lawsuit claiming his ex-wife wasn't taking proper care of his daughters.
He also claimed that she spent all the money on her which she got from Waynas as child support.
"I do not know how Metoyer spends the child support money she receives from me or the father of Metoyer's another child, a 4-year-old whose father is a basketball star, Dwayne Wade."
Damon currently holds custody of Aniya and her sister and is raising her with his new partner Samara Saraiva.
You Might Like: Mike Tyson's Ex-Partner Sol Xochitl Biography; Where is she Now?
Her mother dated NBA player, Dwyane Wade
Her mother Aja was already rumored to be dating basketball star Dwyane Wade when she was in a relationship with Damon.
After her parents' divorce, her mother moved with Wade in around 2013 when Wade briefly split up with his longtime actress girlfriend Gabrielle Union.
The couple became the parents of their son Xavier Zechariah Wade in December 2013 when Wade was already reconciled with his longtime partner Gabrielle.
"I had a time, a part in our break, in our pain and our hurt, a blessing came out of it in my life, having a son that was born healthy. So I'm moving on."

Wade said.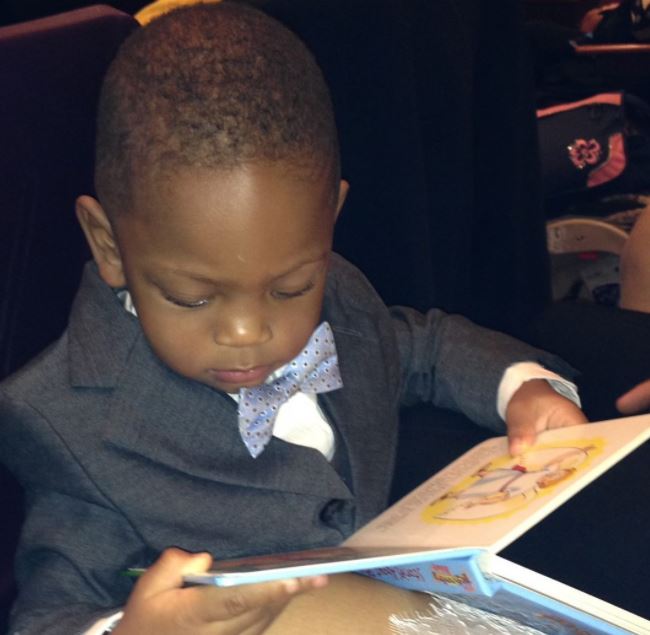 Wade also has 3 more children; 2 with his first wife and 1 with his current partner Gabrielle.
Her father's current Relationship
After splitting up with Aja, Damon has moved on with his new partner who is currently helping him raise his two daughters. The Happy Endings star married his Spanish wife Samara Saraiva in a private ceremony in 2016.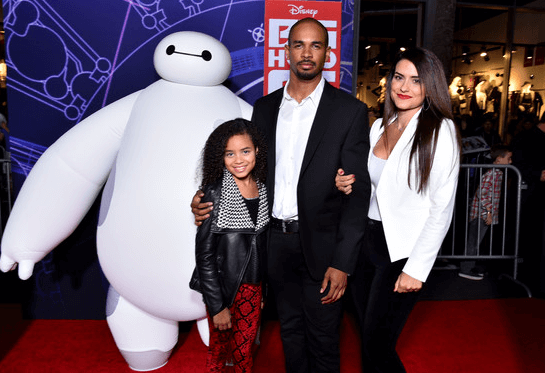 The couple is the parents of three children; a son named Maverick and two daughters named Berlyn and Lua Wayans.
Aniya Wayans Lifestyle and Net worth in 2022
Talking about the net worth of Aniya Waynas, she still has a career to pursue so that she can make her own money.
She has just completed high school and is already a Tiktok star with thousands of followers. She might possibly follow in her father's footsteps to pursue a career in the TV industry.
The net worth of her grandfather Damon Wayans is $9 million while her dad, Damon Wayans Jr is worth $10 million in 2022. Her father is known for some of his hit movies and has been earning well from the movies.
Also, her mother Aja Metoyer's net worth is around $1 Million in 2022 which she made as a TV personality.
Also, read about Who is Abby Hornacek? Her Parents, Wiki Bio, Relationships, Salary, & Net Worth