Leah Leann Shirley- Teen Mom Amber Portwood's Daughter: Who is her Father?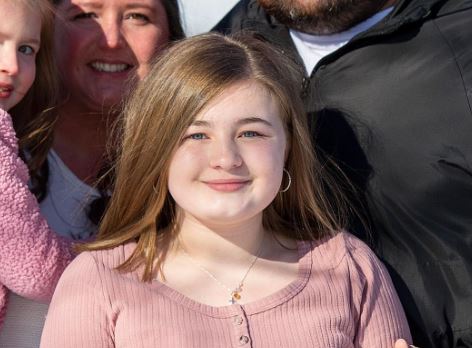 Quick Facts of Leah Leann Shirley
| | |
| --- | --- |
| Full Name | Leah Leann Shirley |
| Net Worth | $10 Thousand |
| Marital Status | Unmarried |
| Birthplace | America |
| Profession | TV star |
| Nationality | American |
View
Leah Leann Shirley is the daughter of American TV personality and convicted criminal Amber Portwood and her former boyfriend, Gary Shirley.
Her parents dated in 2008 and were engaged for some time. However, they later separated after Amber's domestic violence against Gary surfaced and was jailed.
Leah is currently under the sole custody of her father. So, where is Leah now?? How old is she? Here we have all the answers to your questions.
Leah Leann Shirley Age: Has Two Half-Siblings
Leah Leann Shirley was born on November 12, 2008, to her parents Amber Portwood and boyfriend, Gary Shirley. Her parents did not marry but were engaged at the time of her birth.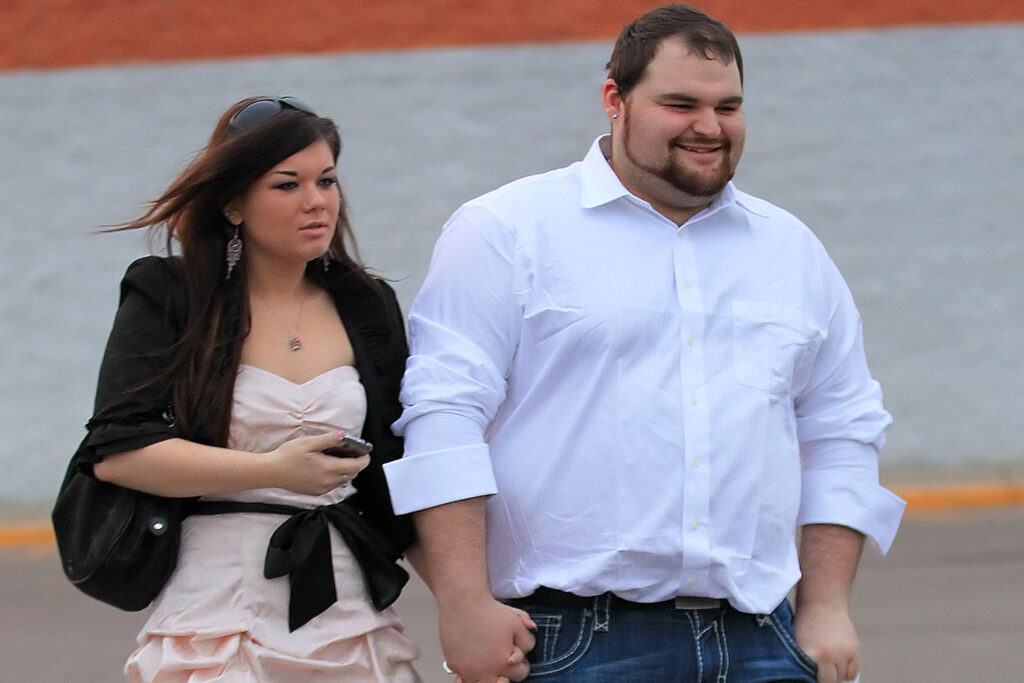 She holds an American nationality and is 13 years old as of July 2022.
She has two half-siblings, a sister named Emilee Shirley from her father Gary's side and a half-brother named James Glennon from her mother Amber's side.
Leah Leann Shirley's Parents' Relationship and Mother's Domestic Violence
Leah's mother Amber Portwood and her father Gary Shirley were in a relationship in 2008 when Amber became pregnant with Leah. She was only 18 years old at that time.
On November 12, the unmarried couple became the parents of their daughter Leah.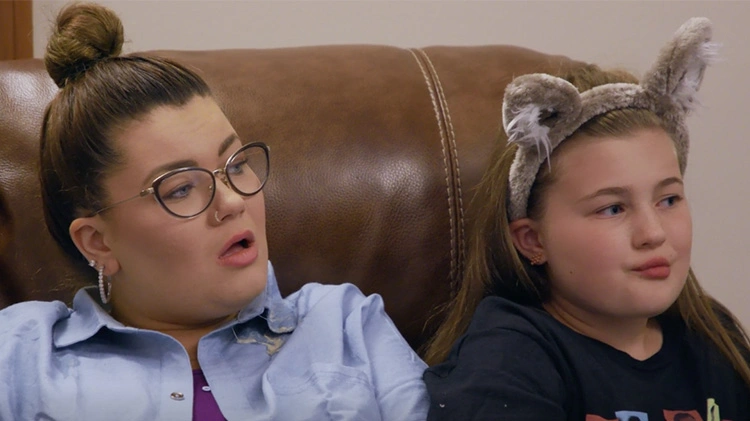 Her parents later engaged but the relationship did not last long. They separated in 2010 after Amber's domestic violence against Gary was documented where she was punching, slapping, and choking her then-partner Gary.
Leah's mother Amber was arrested with marijuana and crack cocaine. She was given a two-year suspended sentence and two years' probation.
Who is Gary Shirley Married to?
After his divorce from Amber, Leah's father Gary tied the knot with Kristina Tinch Shirley. The couple shares a daughter named Emilee Grace Shirley.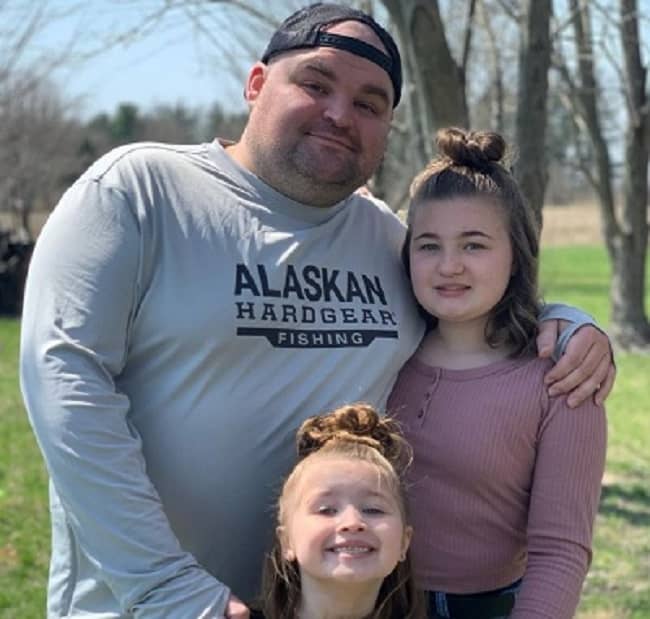 Gary, at that time, used to work at CNA and then started his own T-shirt company in 2011. He closed the T-shirt company after he received several complaints and started a condom company
Likewise, he left the condom business and started working as a police officer in 2019.
Amber Portwood's Failed Relationships and Loses Custody of her Son
Amber Portwood had several ups and downs in her career. Despite that, she was engaged to her boyfriend Matt Baier, an amateur DJ from 2014 to 2017.
In 2017, she began her relationship with cinematographer boyfriend Andrew Glennon.
She gave birth to their son, James Andrew Glennon, on May 8, 2018. However, the couple's relationship started getting worse after some time.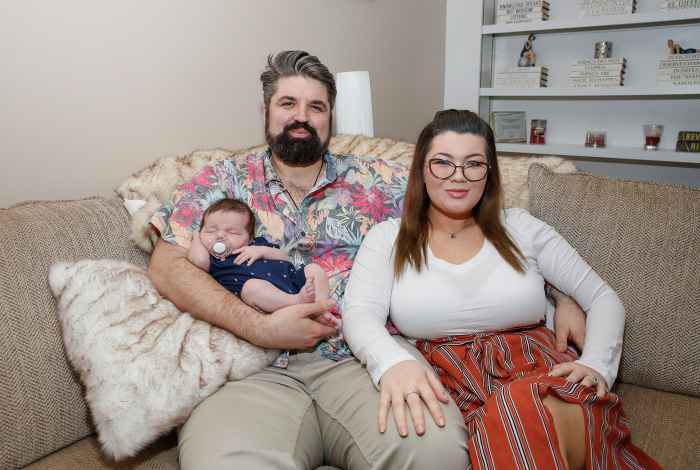 Amber was arrested for domestic violence again as she struck her then-boyfriend with a weapon and even threatened to commit suicide.
She was issued a restraining order and was sentenced to 906 days of probation in October 2019.
Moreover, an Indiana judge recently awarded Andrew primary physical and sole legal custody. Amber will get overnights with James every month.
"While I've always been candid about my past substance abuse and struggles with mental illness, a person should have the chance to redeem themselves and not be tethered to their problems from the past. If your road has not been perfect, but you've worked hard to become a better, more stable and caring person today, keep moving forward as I will. I'll never stop fighting for my children who I love more than anything."

Amber said after the hearing.
You Might Like: Meet Marlowe Ottoline Layng Sturridge- Sienna Miller & Tom Sturridge's Daughter
Who is Amber Portwood?
Amber Portwood is an American reality TV star who first began her TV career with 16 and Pregnant in 2009. Moreover, she has appeared in the 4 seasons of the spin-off series Teen Mom.
She was also on the cast of the MTV series Teen Mom OG and WE tv spin-off series Marriage Boot Camp.
Portwood was born Amber Leann Portwood in 1990, in Anderson, Indiana, the U.S. Her parents are Tonya and Shawn Edwin Portwood Sr.
She has a brother named Shawn Edwin Portwood Jr., who is a United States Army veteran. Her sister, Candace Portwood died in infancy at the age of 1.
Amber's parents separated when she was very young and she lived with her mother. However, she did not get proper care from her mother as her mother had affair with another man.
She attended Anderson High School but dropped out of school at the age of 18 after she was pregnant with Leah.
Leah Leann Shirley's Parents' Net worth
Leah is attending college. She doesn't work as she is just in her early teens and doesn't have an income of her own.
However, her father is a police officer. The average Police Officer salary in the United States is $60700 as of June 28, 2022. He reportedly earns around $60 thousand a year.
Her mother Amber made good earnings from her appearance in Teen Mom. In the early 2010s, she reportedly had a net worth of about $1.1 Million.
However, she is estimated at $10 thousand in 2022.
Also Read: Chloe Wojin- Daughter of Billionaire Ex-couple Sergey Brin and Anne Wojcicki