Kirra Hughes- Where is Hunter Moore's Ex-Girlfriend now?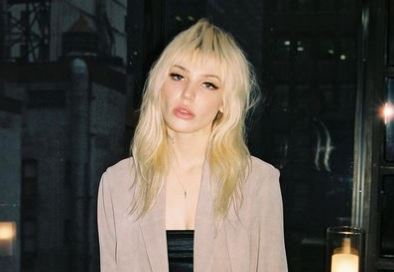 Quick Facts of Kirra Hughes
| | |
| --- | --- |
| Full Name | Kirra Hughes |
| Marital Status | Unmarried |
| Birthplace | San Diego, California |
| Profession | Model |
| Nationality | American |
View
Kirra Hughes is the ex-girlfriend of Hunter Moore, an American convicted criminal who launched IsAnyoneUp.com, a notorious 'revenge porn' site.
She recently became the subject of talk when she was featured in Netflix's new documentary, The Most Hated Man On The Internet. The docuseries is about her in-real-life love affair with the "king of revenge porn"
Kirra made a fresh start after leaving Hunter but after a decade now, she has been recalling those memories with the release of the documentary that reflects on her time with Moore and his involvement with the exploitative revenge porn site.
Who is Kirra Hughes?
Kirra Hughes is a model and iconic NY-based, scenic prop designer. She has modeled for several top brands like The Kooples, Filthy Mouth Creative, and Ponyboy.
Hughes was born in 1991 in San Diego, California in a small beach town called Encinitas. She is 31 years old and holds an American nationality.
She moved to San Francisco when she was 18 and studied fashion. Moreover, she also took classes in color theory, fashion illustration, interior design, and more
Since her childhood, she always had a desire to go to New York someday.
How did her Affair with Hunter Moore begin?
After moving to San Francisco, Kirra met Hunter Moore at a party and started dating him right away. Hunter had just founded a site called Is Anyone Up? that posted nude photos of people without their consent.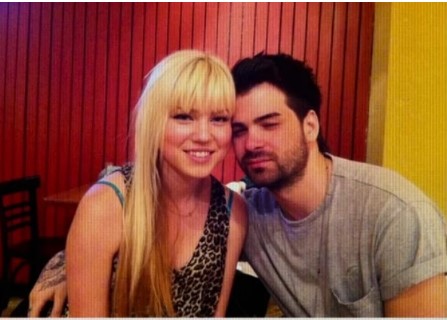 Kirra knew about his website but didn't know it was wrongdoing.
"I just thought it was bizarre. I just never fully grasped what was going on,"
Hughes said in the docuseries, as per New York Post.
However, Kirra happened to open the message request folder on her Facebook where she discovered hundreds of messages from people either begging her to tell Moore to remove their photos from the site or threatening her.
"I feel ashamed and upset, I just wish I had known better at the time. One of my biggest regrets is not speaking up when I had a voice."
She did not take long to end her connection with Moore as she quickly booked a one-way ticket and fled to New York.
At the age of 23 in 2013, she began her new life and today, she is a model and a scenic prop director in Brooklyn, New York.
Who is Hunter Moore?
Hunter Moore is a criminal who was sentenced to two years and six months in prison after being pleaded guilty to felony charges for aggravated identity theft and aiding and abetting in the unauthorized access of a computer.
He was born on March 9, 1986 (age 36) in Woodland, California, U.S. His mother's name is Jeanette and also has an older sister.
Moore was kicked out of school in 8th grade and started his T-shirt company. Moreover, he also initiated an online community for the fantasy video game named Diablo II.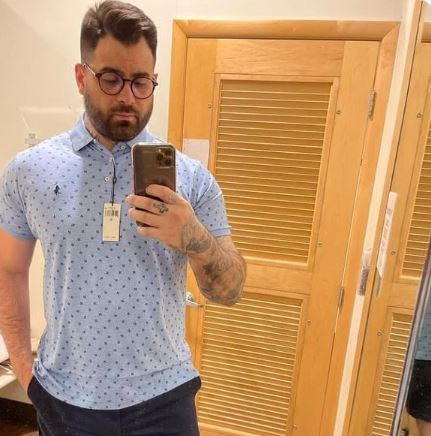 He accidentally formed a website named Is Anyone Up? dot com which soon became famous and started getting many visitors. He then started posting naked photos of the people without their permission.
Moreover, he would also get photos from the other people who wanted revenge on their exes and Moore would post them on his website with their full names, profession, social-media profile and city of residence.
Among his victims was the aspiring actress Kayla Laws, whose mother Charlotte collected all the evidence against him and submitted it to the FBI due to which Moore was arrested.
Moore sentenced to Prison
Hunter Moore was tracked down by the FBI after they received a complaint from the mother of one of the victims. He was presented in a federal court in California on January 23, 2014, and was released two days after on a $100,000 bond.
Moore pled guilty and was sent to 2 ½ years in federal prison, followed by three years of supervised release. Moreover, he had to pay a $2,000 fine and $145.70 in restitution.
He got out of prison in May 2017.
Where is Hunter Moore now?
The self-proclaimed "professional life ruiner" has been a low life since his release from prison. But, he is still active on Twitter with the handle @_iamhuntermoore and makes some posts.
He has also been promoting The Most Hated Man On The Internet on his Twitter and has made several posts.
Moreover, he often references his old website in his posts and tweets the question: "Is anyone up?"
What do people think of Kirra Hughes?
Since the release of the documentary The Most Hated Man on the Internet, Kirra has received a mixed response from people. While some people have criticized her for not speaking up when she had to, others have supported her.
On her recent post on Instagram on the handle @middakidda, a user @xotila commented slamming her for dating such an evil-minded boyfriend and wrote:
Why would you stay with someone who mentally abused others, Someone who posted such private photos of people online to the world to victimize them, someone who harmed others in such a disrespectful and despicable way?! Why did you stay?? You are NOT a victim, you stayed with him… you clearly supported his actions by staying with him while he's victimizing others, AGAIN: you are NOT a victim, you're an abuser's supporter!!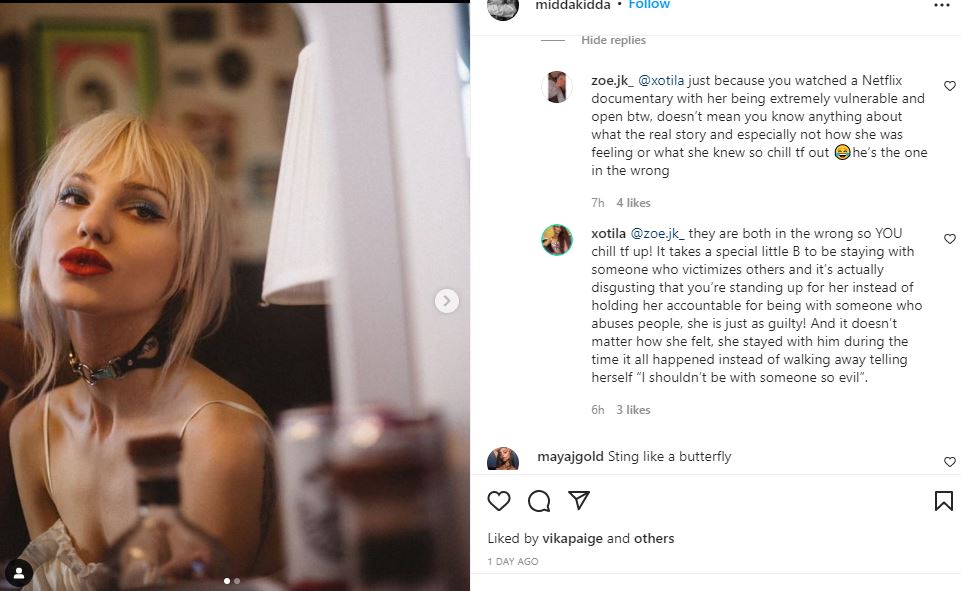 Another user @zoe.jk_ replied to the comment in support of Kirra and wrote:
just because you watched a Netflix documentary with her being extremely vulnerable and open btw, doesn't mean you know anything about what the real story and especially not how she was feeling or what she knew so chill tf out 😂he's the one in the wrong.
Surprising Facts about Hunter Moore
The BBC named Moore "the Net's most hated man."
Facebook has banned him for life and his 40-pound cat, Alan.
Anonymous tried to hack him.
PayPal has blocked him.
He was stabbed by a woman in the shoulder with a ballpoint pen.
He slept at his grandma's house with the fear that he would be murdered in his sleep.
Moore changed his phone number every month.
He earned around $30,000 a month from IsaAnyoneUp?
Read: Eleanor Boorman, Charles Dance's Ex-Girlfriend Biography