Kent Burningham- Late Father of Lala Kent and her Struggle after his Death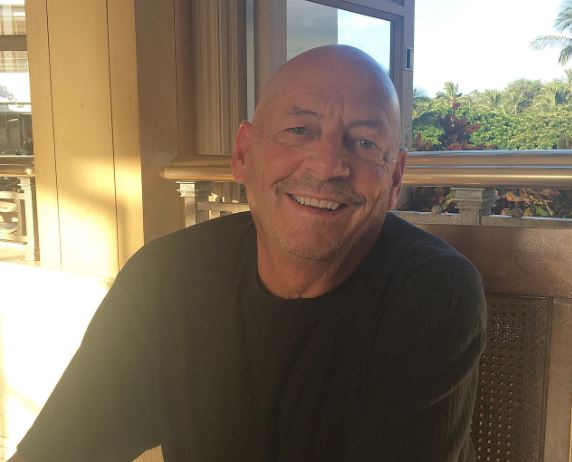 Kent Burningham was a real estate developer, who became popular as the late father of American actress Lala Kent.
His daughter Lauryn Kent Burningham aka Lala is best known for starring in Bravo's Vanderpump Rules.
He was born Kent Rulon Burningham on March 24, 1954. Born and raised in Salt Lake City, Utah, United States, he held American citizen.
Kent attended the University of Utah where he completed his Bachelor's degree. He worked as a real estate developer after his graduation.
Who is his Wife? (Children and Grandchildren)
Kent Burningham married his wife Lisa Burningham in the 1980s but the details about their marriage and relationship is not available.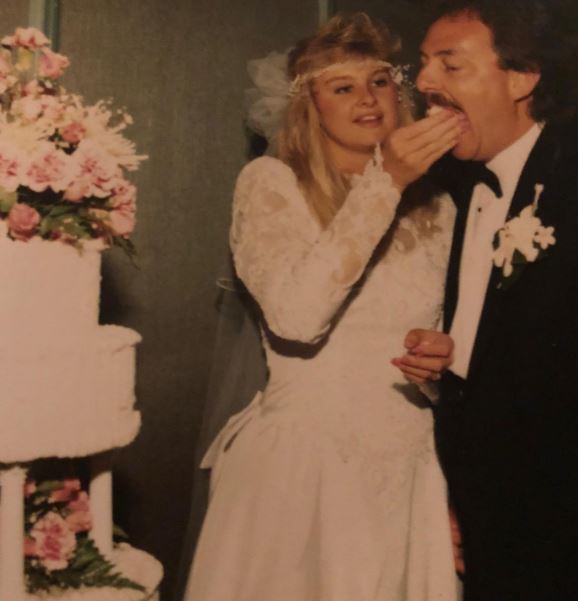 The couple shared three children; two sons and a daughter. His first son is named Brandon Burningham while the second child is daughter named Lauryn Kent Burningham.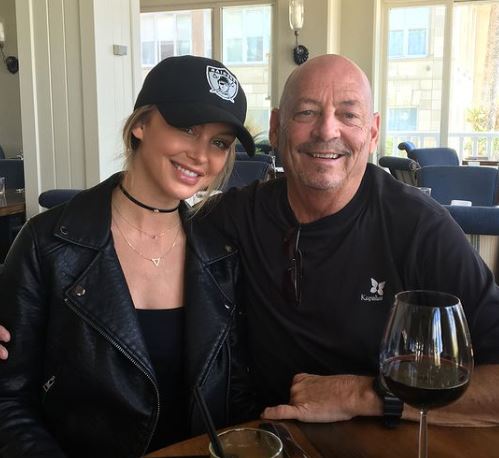 Kent's youngest child is a son named Easton Burningham.
Moreover, Kent was also a grandfather to his children's three kids Drayson, London, and Ocean.
Drayson and London are from his first son Brandon while Ocean is the daughter of his daughter Lala.
Kent lived most of his life in Salt Lake City, Utah, United States, until his demise.
More about Lala Kent
His only daughter Lala Kent was born Lauryn Elyse Burningham on September 2, 1990 in Salt Lake City, Utah, USA.
She gained fame after starring in Bravo's Vanderpump Rules. She has also starred in the Lionsgate horror film The Row, in heist film Vault, Dudes & Dragons, Pitching Love and Catching Faith, One Shot, and The Mentor.
Kent also released a hit single Boy that reached no. 1 in the Electronic genre on iTunes in 2018.
How did Kent Burningham die?
The celebrity father died from stroke on April 21, 2018, at the age of 64. He had a stroke while driving a car due to which he met with an accident.
Kent was then hospitalized and passed away after 4 weeks.
Lala revealed the news of his death on Instagram and wrote:
"Rest in paradise, my sweet dad. The world seems to be spinning much slower. I've never felt so lost. I've never felt so sad. My world has crumbled."
Kent's death shattered everyone as he was a kind person and was loved by all.
His friends and closed ones also paide tribute to him by organizing a celebration of his life at Porcupine Pub & Grille on May 2. Donations were also made to the Humane Society of Utah in his honor and tree plantation was done in his memory.
Similar : ASAP Rocky's Late Father Adrian Mayers: What is the Cause of his Death?
Kent's Death Broke down his Daughter Lala
While Kent's death left everyone in shock, his daughter Lala was affected the most as she lost her most loved one.
She wasn't the same after his death and was completely broken after she heard the news from her fiance.
Lala was then addicted to alcohol which she quit later.
"My struggle [is] with the fact that my dad is just a memory now and I think that is what f**** with me a lot."
She also made an Instagram post after a year writing about has she has been dealing with the death of her father. She wrote:
Tonight you will see a small part of the pain I feel since my dad passed away. I think about him every minute of everyday. I cry often, I still call his phone and leave a message & I do whatever I possibly can to feel peaceful. There is so much that I want to tell him. And even tho I know he sees me and I know he is close, the selfish part of me wants to scream and yell and say that's not good enough. I want to see his face & I want to hear his voice. I know tonight's episode may get more attention for my "break up" with Rand, rather than how I am dealing with the death of my father.
She added:
But it's important for me to tell anyone who is going through such devastation, this- you are not alone. Your pain is real and it is foreign. You are not judged for how you choose to seek comfort. I've learned that the passing of my dad will never be something that gets easier with time. My heart will never be whole again. My life will always feel emptier than before- but each day I will find new ways to cope a little better. I've questioned my beliefs often. I believe there is a higher power looking after me for the mere fact that I'm still breathing after such great loss. #PumpRules airs tonight at 9/8c.
Lala Kent's Affair and Daughter
Kent was engaged to American producer Randall Emmett in September 2018.
The couple had planned their wedding in April 2020 but later postponed to 20222 due to coronavirus pandemic.
Lala and Randall welcomed a daughter Ocean in March 2022. However, they split in October.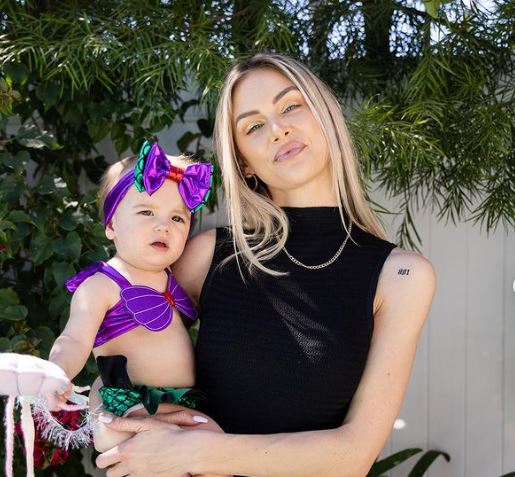 Kent claimed that Emmett cheated on her with other woman. She also accused him of not being faithful while she was pregnant with the couple's daughter.
Lala is still single but she recently revealed that she is seeing someone.
Similar: Tom Bessamra, Husband of Late American Actress Marcheline Bertrand