Future's Son Jakobi Wilburn Biography: Who Is His Mother?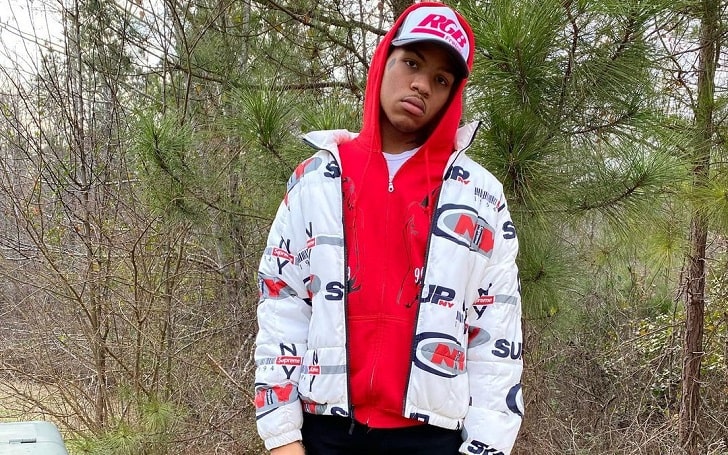 Jakobi Wilburn is a rising musician who gained fame as the son of American rapper and singer, Future.
The star kid is considered one of the most successful and influential figures in 2010s hip hop.
Jakobi Wilburn Age: Who Is His Mother?
Jakobi Wilburn was born in the United States in 2002 to his parents, Future (father) and Jessica Smith (mom). As of 2022, Wilburn is 20 years old.
His dad has at least six other children, each with different women. His half-siblings are Londyn, Prince, Future Zahir, Kash, and Hendrix. Jakobi's parents were never married.
Also, his mother sued Future for failing to pay child support, saying their son suffers from emotional and behavioral issues deriving from Future's neglect as a dad.
What Is His Profession? Details On His Career
Wilburn is also a musician who is now engaged in the musical industry. He has released various songs. The star kid has collaborated with several artists and worked in many music videos.
Also, he has released his songs on Soundclound and other music streaming platforms.
Wilburne is primarily recognized by his stage or nickname, King Kobi. Some of his songs are BRICC, Pink Lemonade, etc. So, we can say that he is a struggling artist whose fame is gradually growing.
On the other hand, his dad is one of the most admired personalities in the hip-hop field. Future has been working professionally since 2003 and has released numerous hit songs.
He achieved his first Billboard Hot 100 number one position on Drake's 2021 single Way 2 Sexy. His well-known albums are High Off Life, Hndrxx, The Wizrd, and Honest.
Insights On Jakobi's Arrest
Wilburn was arrested in January 2020 and charged with criminal use of an article with a fitted ID mark, possession of a firearm, and giving a false name, address, or birthdate to a law enforcement officer.
He was later released on March 24 but his rapper father Future wasn't present there to receive him.
Similarly, he was also charged with criminal gang activity and trespassing. However, his father bailed him out later by paying an amount of $100000, but, he was already released, and at the time of his release, his dad was not present.
How Rich Is Jakobi?
Jakobi makes his living through music. There is no doubt that he has added a decent fortune to his bank account. Also, he makes money from sponsorship and endorsement deals.
The musician has worked with various brands and might have received some profit.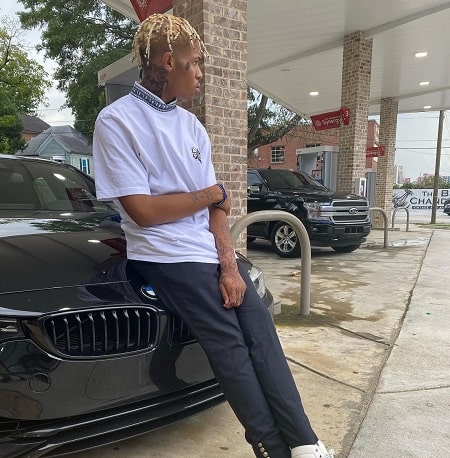 However, the exact amount of his net worth is yet to get estimated. Apart from that, his father, Future, has over $40 million in assets, no doubt, he enjoys a comfortable lifestyle like other star kids Jenicka Lopez and Zaviera Maxwell.
We can find Jakobi on Instagram under the username @moneymakingkobi, where he has collected more than 29.6k followers. He often flaunts his lifestyle through his Instagram handle.