Fetty Wap's Daughter Zaviera Maxwell Biography: Who Is Her Mother?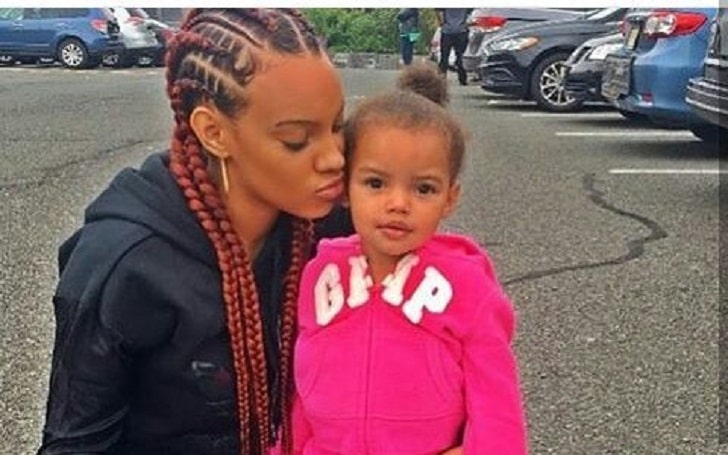 Quick Facts of Zaviera Maxwell
| | |
| --- | --- |
| Full Name | Zaviera Maxwell |
| Net Worth | Father's net worth $8 Million |
| Date of Birth | 12 March, 2015 |
| Marital Status | Single |
| Birthplace | United States |
| Nationality | American |
View
Zaviera Maxwell is the star kid best known as the daughter of New Jersey-born rapper Fetty Wap. Her father Wap is a rapper who was arrested after getting pulled over on a Brooklyn highway on November 2, 2017. Zaviera became popular at a very young age after her mother accused her father Fetty of not giving enough time to his daughter.
Born as Willie Maxwell II, Zaviera's father Fetty Wap became a household name after the release of his debut single "Trap Queen" which made a place in the number two on the U.S. Billboard Hot 100 chart in May 2015. Today we are discussing about his daughter Zaviera who is 7 years old.
Zaviera Childhood, Parents, and Siblings; What's her Ethnicity?
Zaviera Maxwell was born in the United States of America on March 12, 2015. Her mother is Lezhae, who is a native of Compton, California. Furthermore, Maxwell holds an American nationality and belongs to the Afro-American ethnicity.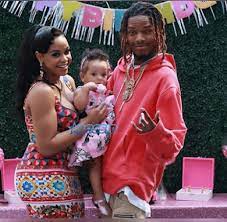 She is the daughter of Fetty Wap who has six children with five different women. And her siblings are Aydin Maxwell, Amani Maxwell, Khari Maxwell, Lauren Maxwell, Alaiya Maxwell, and Zy Maxwell.
Sadly, Lauren died at the age of four in July 2021, and as per a report, her death cause is complications of a congenital heart arrhythmia. But her mother said in an Instagram post that the actual cause of death had not been completely concluded.
Siblings
The celebrity kid has six siblings in total including her biological brother named Zy born in 2018.
Her eldest half-brother Aydin Zoovier was born in 2011 to her father's childhood girlfriend Ariel Reese while another sibling Amani was born in 2016 with Elaynna Parker.
Zaviera's half-sister, Khari was also born in 2016 from her dad's affair with Love & Hip Hop: Hollywood star Masika Kalysha. Lauren, who is no more, was born in 2016 to an exotic dancer by the name Turquoise Miami. Fetty's youngest kid Alaiya was born in 2018 with his ex-girlfriend Alexis Skyy.
Parents' Relationship; Are they still Together?
Zaviera is the daughter of Fetty Wap and Lezhae Zeona. Her father and mother have been in a relationship for some time. But the couple did not mention anything about the marriage. Likewise, they did not seem to have a good relationship as they went public for their argument.
However, they tried to solve the problem, and in 2018, Zeona gave birth to a son named Zy, together with Wap.
Furthermore, the well-known rapper privately married model Leandra K. Gonzalez in September 2019. But they officially divorced after one year. Additionally, Wap has a child named Khari with actress Masika Kalysha.
Wap Charges And Allegations
Fetty Wap has received various lawsuits for instances including copyright violation, defamation, property harm and assault. On November 2nd, 2017, he was arrested after being pulled over on a Brooklyn highway.
Wap was consequently charged with drunk driving, reckless endangerment, aggravated unlicensed operation of motor transport, illegally turning lanes, and drag racing. Similarly, he was arrested at CitiField and declared not guilty to federal drug charges in a New York court.
After pleading not guilty, the rapper was freed on a $500,000 bond and, as of Monday (November 29).
What Happened To Zaviera's Father's Eyes?
Zaviera's dad, Fetty, has only had one eye for most of his life. People thought that he lost his eye in a shooting, but it is not true. In an interview, Wap admitted that he got into a little accident that gave him congenital glaucoma in both of his eyes.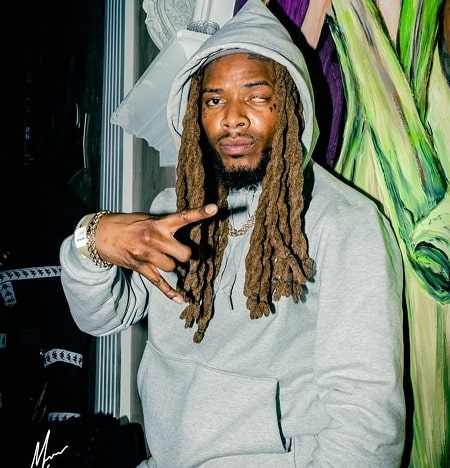 The condition caused the development of pressure around the optic nerve that sequentially caused injury to the nerve.
Parents' Net Worth In Millions
The renowned American rapper has added a huge fortune to his name. According to sources, his net worth is around $8 million. So, Zaviera also lives a quality life with her father's earnings. Furthermore, Wap has performed in numerous stages and concerts.
Furthermore, he has collaborated with numerous artists and might have received decent profit. There is no doubt that Wap is living a luxurious life as he often flaunts his diamond chains on his Instagram handle.
Wap once revealed that he bought 37 cars, 10 houses, 14 apartments and $2.5 million in jewelry when he was earning a lot of money. His monthly expense was around $200,000.
SEE: Ava Veronica Priestley, Jason Priestley and Naomi Lowde-Priestley's Daughter Biography!