How much is Joey Cramer worth? His Net Worth, Age, & Relationship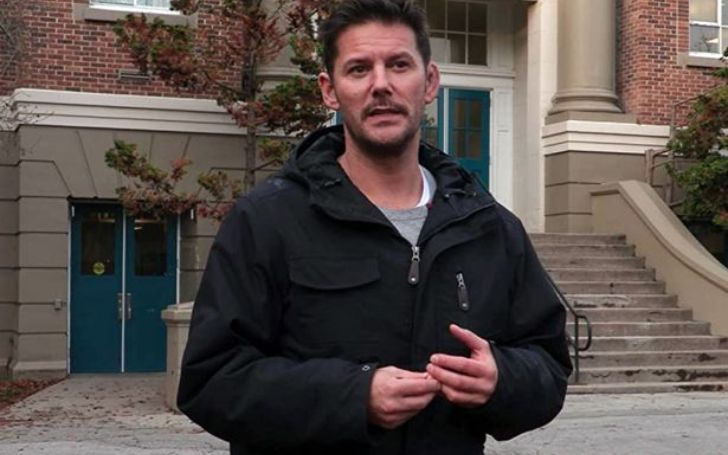 Joey Cramer is a Canadian actor who was very successful in Canadian television and Hollywood during the 80s. He is very notable for his appearance in the movie named Flight of the Navigator.
Short-Bio Of Joey Cramer
Joey Cramer was born as a Deleriyes Joe August Fisher Cramer on August 23, 1973 in in Vancouver, British Columbia, Canada. As of 2021, he is 47 years old. He is of Canadian nationality while his ethnicity is unknown.
While he entered the acting field he uses the name, Joey Cramer. Apart from this, there is no information related to his parents, early life, and so on.
What Is Joey Cramer's Relationship Status?
Joey Cramer's relationship status is unknown to all of his fans as he has preferred not to officiate about his persoanl life. Whether he is dating some or not is a big question mark.
Even he has prefer to keep his Instagram profile private, so its very hard for his fans to get some hint about his personal life matter.
Legal Issue
After his acting career ended, he returned back to Canada's Sunshine Coast and started working in a small sporting goods store. In 2008, he received a three months probation sentence for careless storage of a gun. Similarly, in the same year, he was caught with narcotics. He was prosecuted for the possession of narcotics with the intention of trafficking. He received a sentence of six months in prison.
In 2011, he was jailed for 30 days after he threatened someone with a weapon. He was also convicted for cashing forged bank cheques later that year. A few years later, he was again arrested for his connection in a bank robbery of a Scotiabank outlet in Sechelt, British Columbia. He pleaded guilty and was jailed for two years less a day and was kept on probation for two years.
What Is His Net Worth?
Joey Cramer has a net worth of $200 thousand as per the celebrity net worth. He has earned his worth from short time acting career.
He is very famous for appearing in the 1986 American science fiction adventure film, Flight of the Navigator directed by Randal Kleiser. He has shared the screen alongside Sarah Jessica Parker.
Quick Facts
How old is Joey Cramer?
Joey Cramer is supposed to hold the net worth of $200 thousand as of 2021.
What happened to the kid from Flight of the Navigator?
Joey Cramer, best known for appearing in the 80s movie named Flight of the Navigator, has been charged with robbing a bank in Canada. He was arrested on April 28, 2016, in Gibsons, British Columbia.
Also see: Bruno Campos, Fred Norris, Cameron Brodeur