Harlene Rosen- Forgotten First Wife of Woody Allen; Where is she now?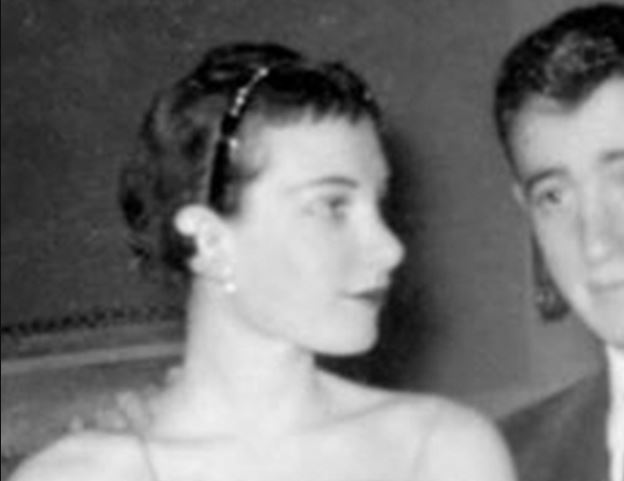 Quick Facts of Harlene Rosen
| | |
| --- | --- |
| Full Name | Harlene Rosen |
| Marital Status | Divorced |
| Birthplace | New York |
| Ethnicity | White |
| Religion | Christianity |
| Nationality | American |
| Spouse | Woody Allen |
View
Harlene Rosen is the first wife of American director and actor Woody Allen.
Harlene's ex-husband Allen is a director, actor, writer, and comedian who has been active in the film industry since the 1950s. He has won several Academy Awards and has also received the most nominations for the Academy Award for Best Original Screenplay, with 16.
Harlene and her ex-husband Woody Allen got married in 1956 after a year of the relationship. The couple separated only after three years of marriage in 1962.
How old is Harlene Rosen?
Harlene was born in 1939 in New York to her father Julius Rosen and mother Judith Rosen. She is 82 years old as of 2022.
Besides, there is no information about her childhood and family.
Harlene Rosen's Married Life with Woody Allen
Harlene met Woody Allen in 1955 when she was around 16 years old. Allen was 19 years old at that time and wasn't popular back then. He proposed to her the same year in 1955.
They got married after dating for a year in 1956. She was just 17 years old at the time of their marriage.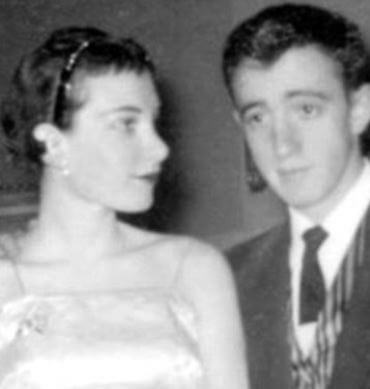 Mrs. Allen also worked in the jazz band with her then-husband Woody but their relationship got worse after he started mocking his wife in public and at shows.
Harlene and her spouse separated after three years of marriage and their divorce was finalized in 1963.
Harlene Rosen and Woody Allen's Divorce Settlement
Though the former couple split in 1959, their divorce was settled after 4 years. Allen was ordered to pay $75 a week in alimony.
He would have to pay as much as $175 if he had a steady job.
Similar Topic: Who is Todd Van Sickle? Where is Jennifer Nettles' Ex-Husband now?
Harlene Sued Allen for Defaming
Harlene sued her ex-husband Allen after he called her "the Dread Mrs. Allen" in one of his standup acts after their divorce. She sued him for the defamation which Allen revealed in his mid-1960s album Standup Comic.
She was later sexually assaulted outside her apartment
"Knowing my ex-wife, it probably wasn't a moving violation."

Allen said on The Dick Cavett Show.
Harlene later sued him for $1 Million for repeating his comments.
Harlene's Message to Woody Allen after 50 Years
After 50 years of low profile life, Harlene Rosen came public with a heartfelt message to her former husband on his 80th birthday in 2015.
She sent the message to the author of Woody's biography, David Evanier titled Woody. The message read:
'Wondrous Woody, you inspired me with your enormous energy, creativity, and charisma. I loved going to the movies with you. I loved making music with you… After our teenage summer of love, marriage was difficult. You established a career. I completed four years of college. We supported each other, learned about life, and became adults. There was sadness, tears, laughter, and love.'
Harlene's message is claimed to be her first statement in more than 30 years.
Who did Woody Allen marry after First Divorce?
The American director married twice after his divorce from Harlene. He wedded an American actress Louise Lasser in 1966. She even appeared in several films by Allen during their time together.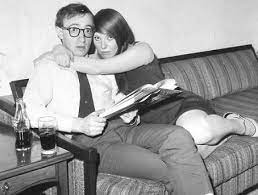 They separated after 4 years in 1970. After that, he dated Diane Keaton for around a year.
Woody Allen was then romantically linked with Mia Farrow in 1980. They welcomed a child Satchel Farrow in 1987 but soon separated.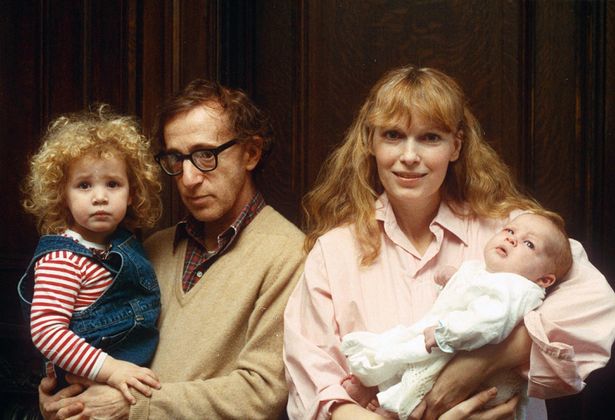 Allen then started dating Mia Farrow's adopted daughter with André Previn, Soon-Yi Previn. They first became close after Previn while she was in 11th grade.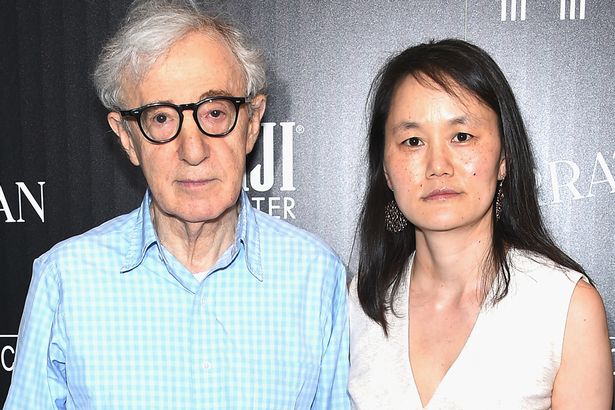 Allen and Previn started attending NBA games together and soon developed romantic feelings.
Their affair became public after Mia discovered nude photos of Previn in Allen's apartment. He later confessed his relationship with Previn and said:
"I am not Soon-Yi's father or stepfather. I've never even lived with Mia. I've never in my entire life slept at Mia's apartment, and I never even used to go over there until my children came along seven years ago. I never had any family dinners over there. I was not a father to her adopted kids in any sense of the word."
They tied the knot in Venice, Italy, on December 23, 1997.
The couple is currently raising two adopted daughters Manzie Tio Allen and Bechet Dumaine Allen. They reside in the Carnegie Hill section of Manhattan's Upper East Side.
Allen Accused of Sexually Abusing Farrow's Daughter
In 1992, Mia Farrow accuses Woody Allen of sexually abusing her then 7-year-old daughter Dylan. She claimed that Allen molested her daughter while he was visiting his children at Mia Farrow's apartment while she was shopping.
Allen denied the allegations saying "an unconscionable and gruesomely damaging manipulation of innocent children for vindictive and self-serving motives".
The lawsuit against him was dropped after he was found not sexually abusing Dylan after six months of investigations.
He later released a statement in The New York Times, where he wrote:
"Of course, I did not molest Dylan…No one wants to discourage abuse victims from speaking out, but one must bear in mind that sometimes there are people who are falsely accused and that is also a terribly destructive thing"
Source of Income and Net worth
Harlene who is in her 80s doesn't have any source of income currently. There is no information about her previous profession and earnings.
She recently lives a retired life.
Her former husband Woody Allen is a director, actor, comedian, and writer, who has earned a net worth of $140 Million.
Allen sued Amazon Studios with a lawsuit worth $68 million after it abandoned a four-film deal. The lawsuit was settled later through which Allen got millions.
Read: Who is Jane Elizabeth Carter? Unknown Facts about Nick Carter and Aaron Carter's Mother