Debeah Davies- Alphonso Davies' Father, Left Liberia Due to Civil War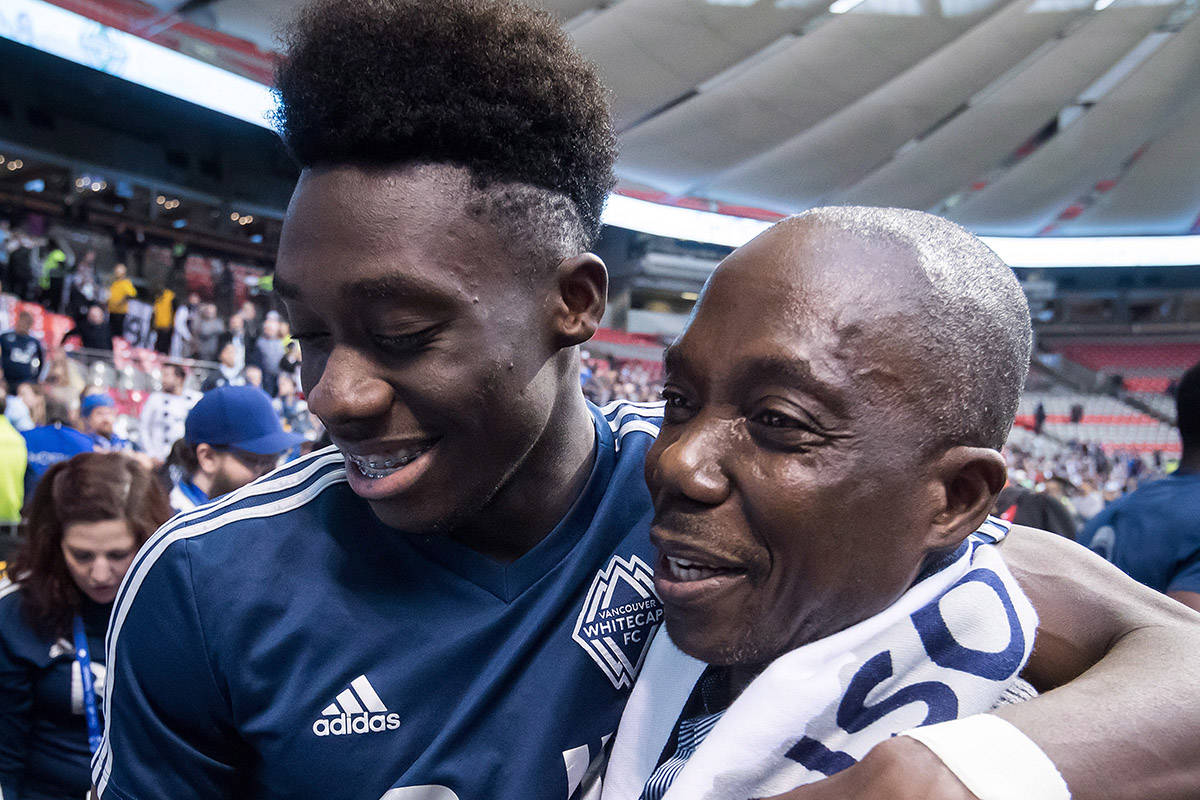 Quick Facts of Debeah Davies
| | |
| --- | --- |
| Full Name | Debeah Davies |
| Marital Status | Married |
| Birthplace | Monrovia, the capital of Liberia |
| Nationality | Liberian |
| Spouse | Victoria Davies |
| Children | 6 |
View
 Debeah Davies is the father of Canadian professional soccer player Alphonso Davies. Debeah is from Liberia and fled to Canada after the civil war broke out.
His son Alphonso plays professional football for the Bundesliga team Bayern Munich as a left-back and also for the Canadian National Team.
Alphonso is often considered one of the best full-backs and is the best and most popular player on the National Team.
Debeah Davies Wikipedia and Family: Who is his Wife?
Debeah Davies was born and lived in Monrovia, the capital of Liberia. He holds a Liberian nationality.
We don't have any information about his family and childhood but in one of his interviews, he revealed that he studied history.
Davies is married to his wife Victoria Davies, who is also from Liberia, since the early 1990s. They have 6 children.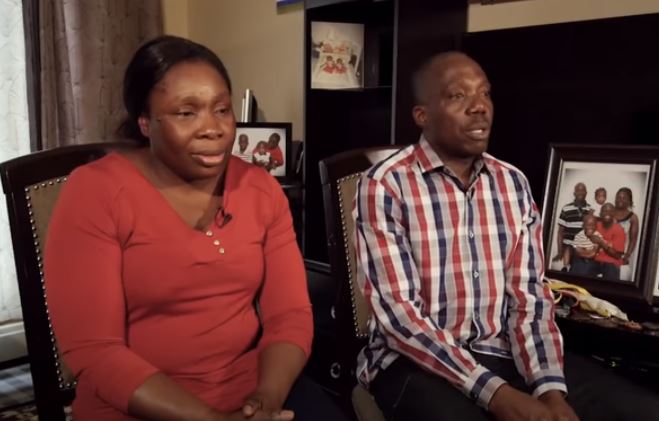 Debeah and Victoria left Liberia in 1999 as the Second Liberian Civil War broke out. They first moved to Buduburam, a refugee camp in Ghana in 2000 where they welcomed their third child Alphonso Davies on November 2, 2000.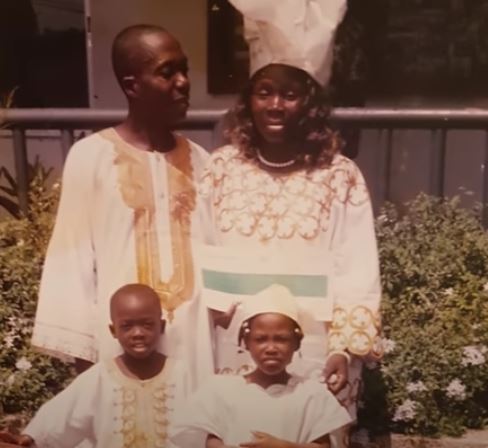 The couple had a very hard life in the camp as they had no money. The pair, with their 6 children, moved to Canada in 2005 and relocated to Edmonton.
Since moving to Canada, they live a good life. Debeah's children, who didn't go to school in Liberia, are getting good education.
His Son Alphonso Davies is a Footballer
The third child of Debeah and Victoria, Alphonso Davies is one of the popular names in soccer. He currently plays for the Bundesliga side Bayern Munich.
Also a member of the Canadian National Team, he is the best player in the country and is often regarded as one of the best left-backs in the world.
He was born Alphonso Boyle Davies on November 2, 2000 (age 21), in Buduburam, Ghana. He has five siblings including a younger daughter Ruth.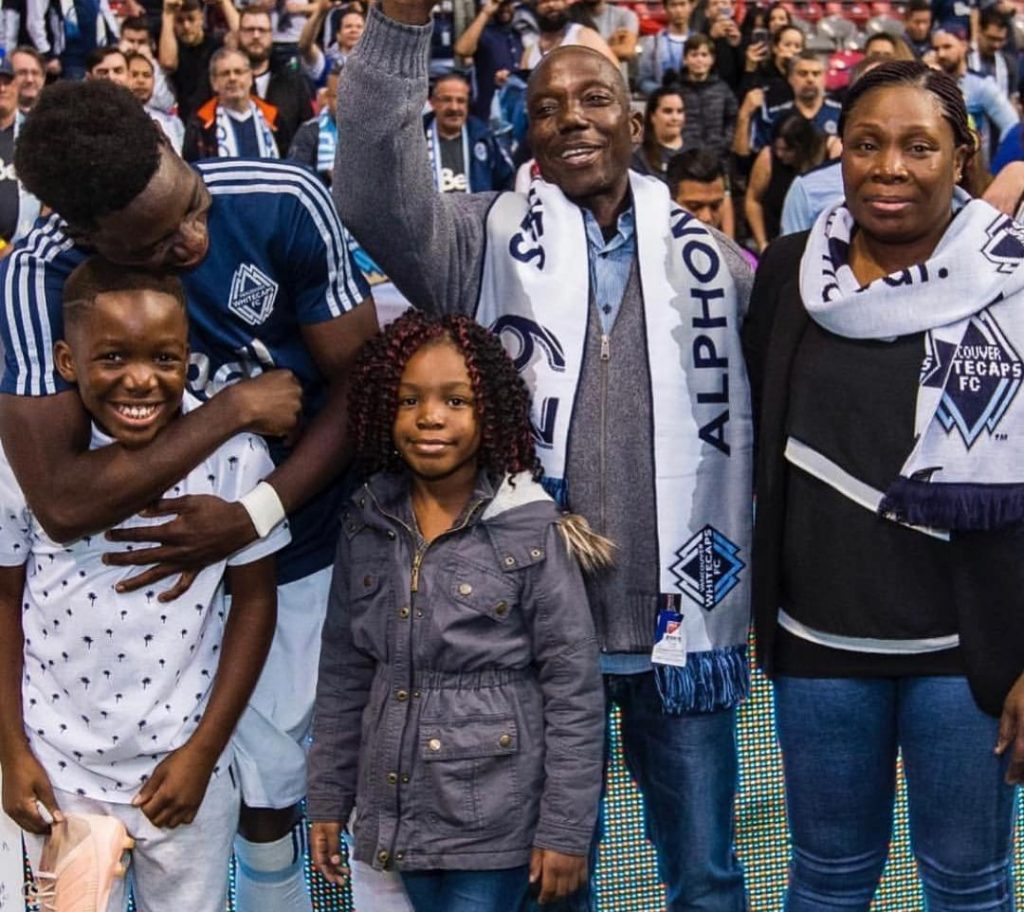 Alphonso received his Canadian citizenship in 2017. He studied at St Nicholas Catholic Junior High School.
His height is 1.83 m (6 ft 0 in).
Recommended: Who is Javin Hunter? Everything about the Former NFL Player and NBA Prospect Jaden Ivey's Father
Alphonso Davies Career
Davies joined Vancouver Whitecaps FC in 2016 and also became the youngest player in the USL. He later made it to the senior team and played in Major League Soccer.
He joined Bayern Munich with a record transfer fee of $22 million. Alphonso has won 4 Bundesliga titles with the team since his arrival in 2018.
Moreover, he was a key player of the team that won the Champions League 2019-20. Besides, he has won many individual awards in his career.
He is also one of the players to watch at the FIFA World Cup 2022.
Who is Alphonso Davies' Girlfriend?
Alphonso recently announced that he has split from his longtime girlfriend Jordyn Huitema. The news of their separation came on May 22, 2022.
The former couple had been dating each other since September 2017.
Like Davies, his ex-girlfriend Huitema is also a soccer player who plays as a forward for Paris Saint-Germain and the Canada women's national team.
Alphonso was once fined for arriving late at Bayern's practice as he had gone to visit his then-girlfriend in Paris.
 Debeah Davies' Net worth
We don't have any information about Alphonso's father's profession and earnings. The family lived a very poor life in Liberia and later as a refugee in Ghana.
They had nothing to eat and barely survived. However, they have been living a better life in Canada.
His son Alphonso is a very popular player signed to Bayern Munich. He reportedly earns € 216,346 in a week with a yearly salary of €11,250,000.
Family of Footballer: Gry Marita Braut- Tragedy of Erling Haaland's Mother