Lionel Richie's Son, Miles Brockman Richie, is an Aspiring Model. Here are 7 Facts About him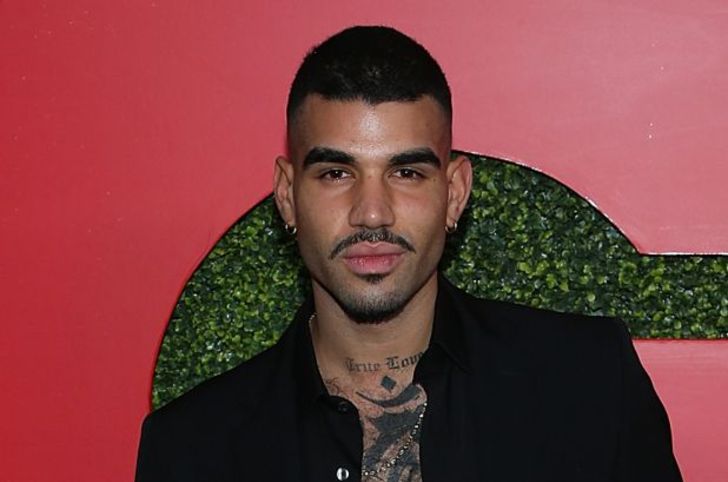 Miles Brockman Richie is an American model. The only son of the legendary singer/songwriter, actor, record producer, and actor, Lionel Richie, Miles is also the brother of Nicole Riche and Sofia Richie.
These are seven facts you should know about him:
7. Miles Brockman Richie is the Son of Legendary Singer/Songwriter, Lionel Richie
Miles Brockman Richie is the son of Grammy Award-winning singer-songwriter, record producer, and actor, Lionel Richie.
The elder of two born of Lionel's second marriage to his now ex-wife, Diane Alexander, Miles is the legendary singer/actor's only son.
6. His Sisters are Nicole Richie and Sofia Richie
Miles is not the only famous child born in the Richie household: his sisters are equally as famous. Nicole Richie — whom Lionel and his first wife Brenda Harvey adopted from one of the members of Lionel's band — is a fashion designer, TV personality, and actress.
She is married to singer/musician Joel Madden — the frontman of the American punk-rock band, Good Charlotte.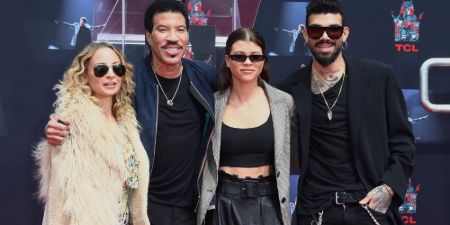 His younger biological sister, Sofia Richie, is also a model and fashion designer.
5. Miles Brockman Richie: Age and Height
Miles Brockman Richie was born on May 27, 1994. He is 25 years old — going on 26 in a couple of days.
He is 5 feet 11 inches (1.80 meters) tall.
4. He has 150- Hours Worth of Tattoos on his Body
Miles admitted to the New York Post during an interview in September 2018 that he had spent somewhere between 150 to 175 hours on a tattooing bench. Given his penchant for tattoos, it is highly likely that the number has skyrocketed in the two-year-plus since the sit-down.
Among his tattoos is a famous piece with Kylie Jenner's initials "KJ" inked on his hands. The tattoo is controversial enough, but it became scandalous for the fact that Kylie, who was 16 at the time, herself etched the tattoo on Miles' hands.
The Los Angeles County Department of Public Health states that it is illegal for anyone under 18 years of age to perform tattooing procedures, and Jenner received criticism for her actions.
3. Miles Brockman Richie Almost got Arrested for Issuing a Bomb Threat
The Richies sure know how to make headlines, and while his parents and siblings were making headlines for their inspired work in showbiz, Miles made headlines in January 2019 for all the wrong reasons.
On January 21, 2019. Richie issued a bomb threat when he wasn't allowed on a flight at London's Heathrow International Airport. Miles, reportedly irate at not being able to board a flight, said he had a bomb in his bag and threatened to detonate it if not allowed to board.
When airport security arrived at the scene, Miles reportedly got into an altercation with one of them before being detained. Security let him go with caution "for communicating false information causing a bomb hoax, and battery".
2. He is an Aspiring Model
Like his younger sister, Sofia, Miles is an up-and-coming model. He had his first runway walk during the 2018 New York Fashion Week when he walked for Philipp Plein.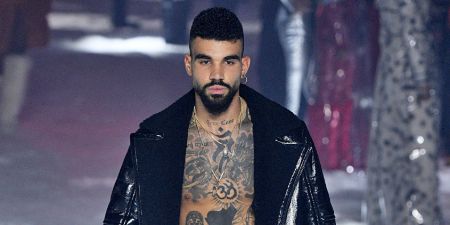 Later that year, he signed an exclusive contract with Wilhelmina Models, an agency that also manages his sister Sofia Richie.
1. Has a Net Worth of $1 Million
It is estimated that Miles Richie has a net worth of $1 million. Compared to his father's whopping $200 million net worth, the figure might seem like a drop in the ocean, but considering he is only 25 and has his whole life ahead of him, it is safe to assume he won't be losing sleep over his million-dollar net worth.