7 Facts About Former Miss Colorado, Kim Christiansen: Tenured 9News Anchor, Wife, and Mother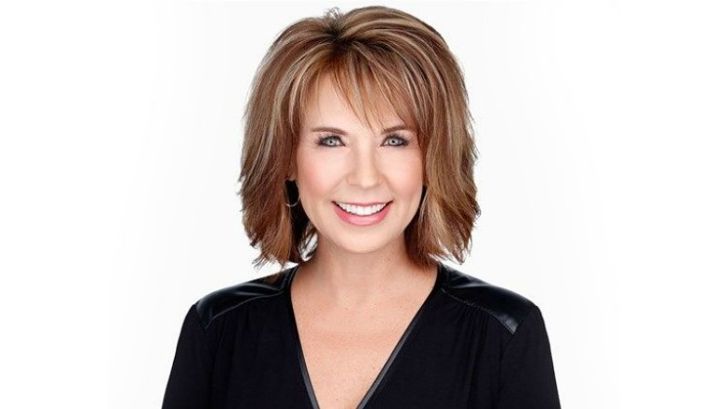 Kim Christiansen is a news anchor who has been with the Denver, Colorado-based KUSA 9News station for over three decades. Currently the co-anchor of the 4 p.m news, she is known for her humility and empathy and is a beloved figure in the cutthroat world of news reporting and broadcast journalism.
But did you know that she is a mother? Or that she was a former Miss Colorado?
Get to know the beloved news anchor better with this list of seven facts about Kim Christiansen:
7. Married to Gregory Feith since 1997
Kim has been married to her husband, Gregory Feith, since 1997. Feith is a former NTSB Senior Air Safety Investigator. He has investigated over 2000 aircraft accidents worldwide and provided counsel on such matters as aviation safety and security.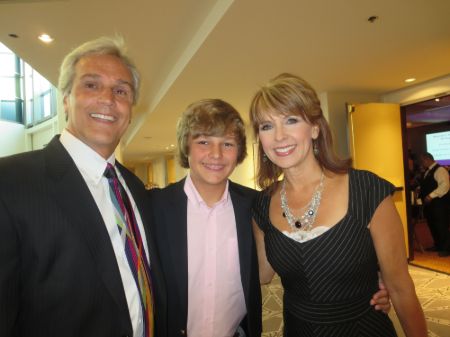 He is also a television presence in that capacity and has appeared in TV docuseries like Dateline NBC, The Crash of Flight 191, and Seconds from Disaster.
6. Lead Anchor of 9News
In July 2017, Christiansen was named the head anchor of the Denver, Colorado-based news station, KUSA 9News, when her predecessor, veteran anchor Adele Arakawa announced her retirement. She has held the position ever since.
She has won three regional Emmy Awards for spot news, news writing, and news reporting.
5. Started Her Career as a News Writer
Despite her popularity and good looks, Kim was not thrust to the top slot of 9News immediately upon her arrival. Instead, she had a degree in Journalism and Mass Communication from the University of Colorado at Boulder and a head full of dreams.
When she joined KUSA. she took on the job of a news writer. She spent four years as a behind-the-scenes writer before transitioning to the role of a general assignment reporter.
She then found her stride in news anchoring when she was slated to anchor the Saturday Morning Show. She was then earmarked for the 5 p.m. and 10 p.m. weekend slot before landing the primetime 4 p.m news — which she co-hosts with Mark Koebrich.
4. Mother to son, Tanner Feith
Kim carries many labels: news anchor, Miss Colorado, wife, sister, daughter. But the one label that she carries with the most pride is that of a mother. She is the mother of a son, Tanner Feith, with her husband, Gregory Feith.
3. She is a Former Miss Colorado
Christiansen is known for being one of the most humble and down-to-earth human beings. not only on-camera but off one as well — which is why it might come as a surprise that she was crowned as Miss Colorado in 1980. Curious still is the fact that she won in part due to a special skill she possesses: baton twirling.
2. An Advocate for Breast Cancer Awareness
A true empath at heart, Christiansen uses her platform and reach to advocate for such issues as breast cancer awareness. She has been a voice for the cause for over two-and-a-half decades. Her crusade against breast cancer was sprouted by her younger sister, Keri, who is a breast cancer survivor.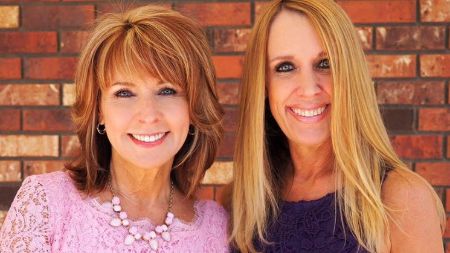 She works in conjunction with the "Buddy Check 9" campaign which implores women to do a monthly breast check-up on the 9th day of every month and spread the word to their "buddies" to do the same.
Her work with breast cancer awareness is only the tip of the iceberg on her altruism and she volunteers regularly for many other issues.
1. Estimated Net Worth of $800 Thousand
Kim Christiansen is estimated to be worth $800 thousand. She makes the hefty sum as a result of her high-profile job as a tenured anchor at KUSA. She started out working for $800-$900 a month as a news writer.
She has, of course, come a long way since then, not only in terms of years of service, but transitioning from writer to reporter to news anchor. It is estimated that she makes an upwards of $90,000 a month as a main slot news anchor.