7 Facts About Nepali-born American Idol Season 18 Runner-Up, Dibesh "Arthur Gunn" Pokharel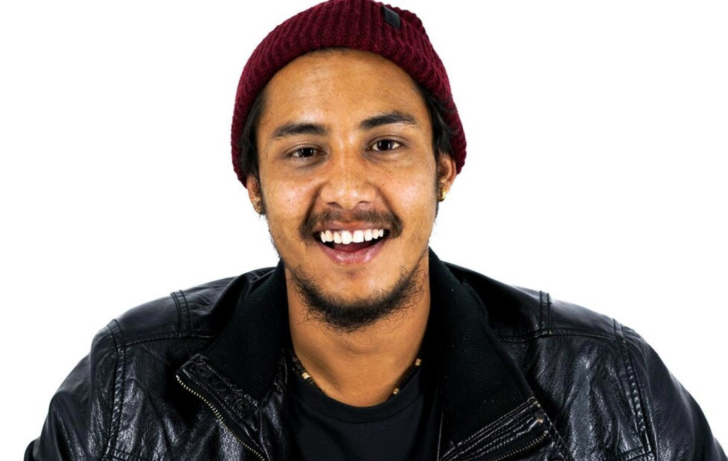 Dibesh Pokharel, better known by his stage name Arthur Gunn, is a Nepali-born American singer-songwriter. He was recently named the first runner-up of the eighteenth season of the reality singing competition, American Idol.
Here are seven facts you should know about the Nepali sensation taking over the world, Arthur Gunn:
7. Runner-Up Finalist of American Idol Season 18
The finale of American Idol season 18 aired remotely on May 17, 2020, due to the COVID-19 pandemic. Arthur was one of the five finalists to have made it into the live finals.
The live finals aired from the remote locations of the contestants, judges, and host Ryan Seacrest with a skeleton crew.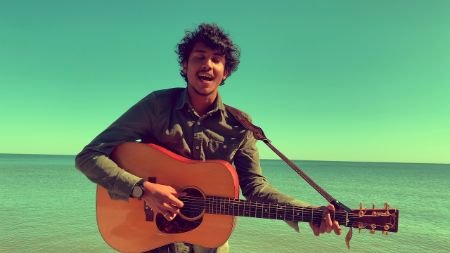 Arthur performed renditions of Gavin DeGraw's "I Don't Want To Be" and old faithful, Creedence Clearwater Revival's "Have You Ever Seen the Rain."
Arthur made it into the top two with the 21-year-old subway-singing sensation, Just Sam. The results of the voting were announced live on the two-hour finale and Just Sam was named the winner with Gunn closing out the season as the runner-up.
6. How Old is Dibesh "Arthur Gunn" Pokharel?
Dibesh Pokharel was born on October 24, 1997. He is 22 years old as of May 2020.
5. Meaning Behind His Stage Name, Arthur Gunn
Dibesh Pokharel is most famously known under the pseudonym, Arthur Gunn. The idea for a stage name came to him whilst working on his debut album in 2018. Dibesh chose the name for the simple fact that he liked it.
It was only later on that he deducted the eclectic dimensions of his name. In his interview with Halla!.com, during his visit to Nepal in 2019, Dibesh revealed the meaning behind his name:
"I thought of the idea of using a stage name while working on my first album Grahan. I am fascinated with "Art" in every form and the outcome it can create. Hur is a biblical name, which means "Hole," nothing religious, though. Meanwhile, "Gunn" symbolizes battle. I found these meanings later, but then it was just a quick name gathered from different dimensions."

https://hallanepal.com/2019/05/21/arthur-gunn-gunning-towards-glory/
His birth name, Dibesh, means "light".
4. He was Born in Kathmandu, Nepal
Dibesh was born in Kathmandu, the capital city of Nepal. He spent most of his formative years in Nepal before moving to the US circa 2014 to pursue his higher education.
The only son out of five born to his parents, Datram and Maiya Pokharel, he has four sisters.
3. Moving to Kansas Influenced his Musical Style
Arthur moved to Wichita, Kansas, where his sisters were living at the time, circa 2014 to pursue his higher education. It was living in Kanas that his love for bluegrass and country music began to take shape.
His parents were instrumental in fostering his love for music and encouraging him to follow his dreams. He picked up his first guitar when his mother gifted him one when he was still a child.
2. He Produces and Releases Music Independently
Arthur was an accomplished singer-songwriter before ever making it to American Idol. Gunn has released two albums and multiple singles independently.
His debut album, "Grahan" (the literal translation of which means 'Eclipse'), was released in 2018. The eight-song album included the hit single, "Nyano Ghar".
He also released the singles "Ma", "Khoj", and "Karnali", in December 2019, all of which were part of his new album, "Khoj".
1. Gained Recognition for Creedence Clearwater Revival Classic, "Have You Ever Seen the Rain?"
Arthur created a stir with his rendition of Creedence Clearwater Revival's classic, "Have You Ever Seen the Rain?" that he performed in the live auditions.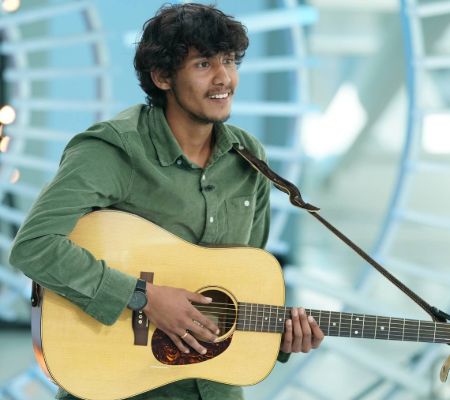 Upon failing to impress the judges with his rendition of Bob Dylan's "Girl from the North Country", Arthur performed his version of the CCR classic.
The song impressed the judges so much so that judge Luke Bryan even asked Gunn if he would open for him in Detroit. The song helped punch his ticket to Hollywood.
He would go on to perform the song twice more, including in the final round.