Actor Jude Law Is Welcoming Sixth Child!! His Children, Marriages, Wife, And More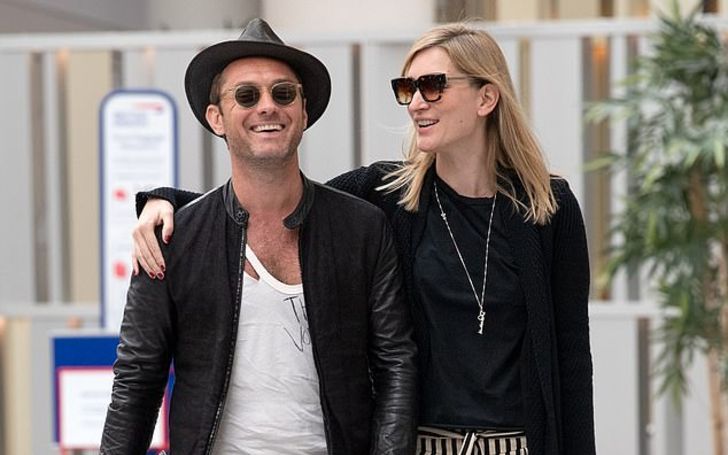 Around a year after getting married Jude Law and wife Phillipa Coan are pregnant with Law's sixth child. He has 5 other children and has been married in the past.
The star has a lot of hit films that have grossed millions at the box office over the decades he has been in show business. During the same period, he has also had high profile relationships with some major celebrities.
Learn more about all the children and previous courtships/marriages of Jude Law.
How Many Children Does Jude Law Have?
Jude Law has 5 children and one on the way. Three of his children are from his first marriage and two are from different women that he dated after his marriage ended.
Read the details of his children whose age range from 5 to 23 (as of May 2020)
Jude Law's Children: Details Of All His Offspring
Children with Sadie Frost (First Marriage)
Rafferty Law
Jude's firstborn and the eldest of Jude Law's Children children, Rafferty Law was born in October 1996 to him and Sadie Frost. He is 23 years old as of May 2020. Like, his father he is also a thespian who got the coveted lead role on the remake of Oliver Twist.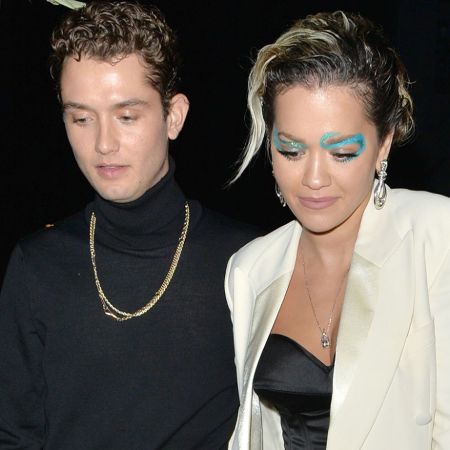 The young actor is also a model for companies like Dolce & Gabanna, Timberland, etc. Similarly, he also performs as part of the Outer Stella Overdrive. He and Rita Ora met on the set of his upcoming movie.
Iris Law
Jude Law's first daughter and second child with Sadie is the 19-year-old model Iris Law born on October 25, 2000. She has worked professionally for almost 4 years as of 2020. The oldest daughter of Law is a model and has over 271k followers on her Instagram.
Iris has been famous for quite some time because she found and chew on an ecstasy pill that she found at a children's party. The then 3-year-old was rushed to the emergency room and had her stomach pumped.
The star is dating model Jyrrel Roberts in 2020 and launched the Mulberry capsule collection with him.
Rudy Law
Jude and Sadie's youngest child is also a model who has contracts with companies including Dolce & Gabanna.
He has also worked as a child-actor on some films getting praise for his performance. The star kid was born on September 10, 2002 and is 17 years old as of May 2020.
Children Born With Girlfriend And Fiancée
Sophia Law
The Sherlock Holmes actor dated Samantha Burke only for a short period from May to June 2008. They have a daughter together named Sophia Law who is around 10 years old in May 2020.
Ada Law
Jude's youngest child not currently in-utero, Ada was born in 2015 to him and Catherine Harding. At the time Catherine was 23-years old and Jude was 41.
Like the actor's relationship with Samantha, Ada was born after he and Ada's brief relationship had ended.
Previously Married To Sadie Frost
After meeting Frost on-set, they kicked things off and staretd a romantic relationship. The film failed to rake in more than $3,061 at the box office and was a bomb but the pair went to get married on 2 September 1997.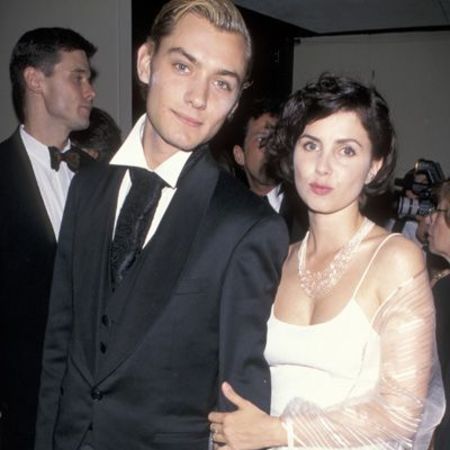 They spent just a little over 6 years together, before divorcing on 29 October 2003. As mentioned above they have 3 children together.
Then, Law dated Sienna Miller even engaging her but had an affair with his kids' nanny and the relationship ended.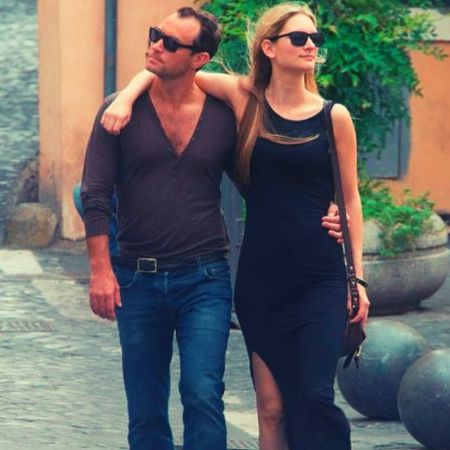 The leading-man dated Samantha Burke and Catherine Harding before starting a relationship with Phillipa Coan. Coan and Law tied the knot on 1 May 2019 and announced they were having a child together in May 2020.