Steve Carell's Space Force Launches On May 29: Cast, Trailer, Plot, & Episodes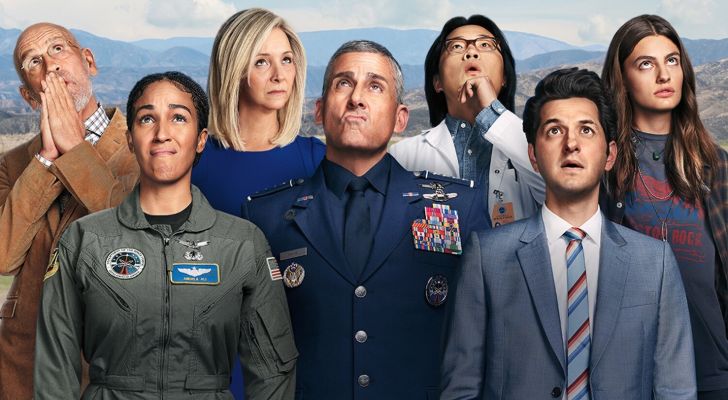 The Office showrunner, Greg Daniels, and actor Steve Carell have united for another sitcom, titled, Space Force. This is the first time Carell and Daniels have worked together since Greg departed from The Office in 2011. Space Force is inspired by current US President Donald Trump's new military branch set up. Interestingly, the Space Force plot was reportedly created way before Trump launched the Space Force.
Space Force Trailer, Plot, and Release Date
After more than a year, Netflix's Space Force has a release date. It will launch on May 29, 2020, worldwide on Netflix. According to The Hollywood Reporter, the streaming platform acquired the rights to the show after The Office became its most-watched series. Luckily, the production shutdown did not affect the series since filming completed before the ongoing pandemic.
On May 19, Netflix released the main trailer for Space Force. Two weeks before, it dropped the first trailer. On the whole, we see Carell as the leader of a newly formed sixth branch of the U.S. Armed Forces called the Space Force. But, obviously, he lacks the skill to do so but is apparently very determined.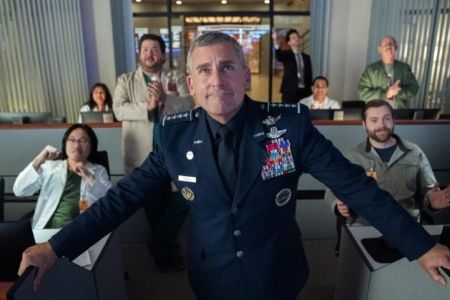 Nevertheless, as part of the appointment, he moves to a remote part of Colorado with his family and, most importantly, gets to watch a chimp and a dog in a spacesuit floating in a microgravity environment, to which he says, 'That is cute! Mission accomplished'. But getting American boots on the moon and 'colonizing the galaxy' is the top priority.
Space Force Cast and Episode
Steve Carell and Lisa Kudrow appear together for the first time as husband and wife. Oscar-nominated actor John Malkovich plays as Dr. Adrian Mallory, a Space Force scientist. Parks And Recreation's Ben Schwartz portrays F. Tony Scarapiducci, Secretary of the Air Force. Moreover, actress and model Dianna Silvers plays Erin Naird, and comedian Tawny Newsome plays Angela Ali.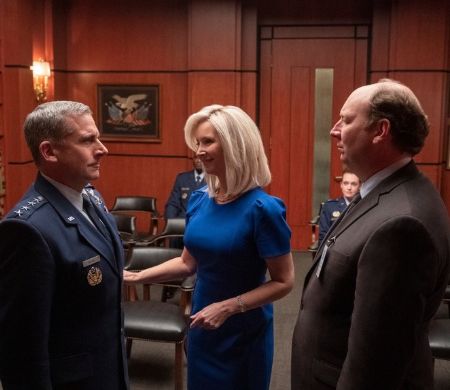 Jimmy O. Yang, Alex Sparrow, and Fred Willard also star alongside other recurring casts. The show marks the last television performance of Emmy nominated actor Fred Willard, who died on May 15, 2020.
The first season of the Space Force will have ten-episode. Among them, Steve Carell and Greg Daniels co-wrote the first one. What's more, the series is co-created and executive produced by Greg Daniels and Steve Carell.