Who Is Ariana Grande's New Boyfriend Dalton Gomez? Details Here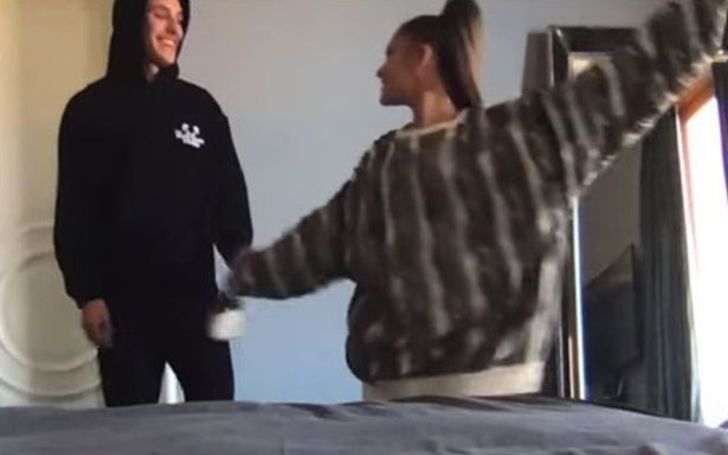 Star singer Ariana Grande has a new boyfriend, Dalton Gomez. This is her first public relationship since her immensely publicized relationship with SNL star Pete Davidson. Grande had remained off the romance radar after breaking up with Pete but is dating again.
The singer released her new single in collaboration with Justin Bieber titled "Stick with U". The single was a "quarantine version" but its video featured Grande and Gomez which sparked rumors of their romance. Read all about the new couple below:
Ariana Grande's New Boyfriend: Dalton Gomez
Grande's new bae is not in the entertainment industry and is a real-estate tycoon who reportedly has the biggest number of A-list clients in Los Angeles.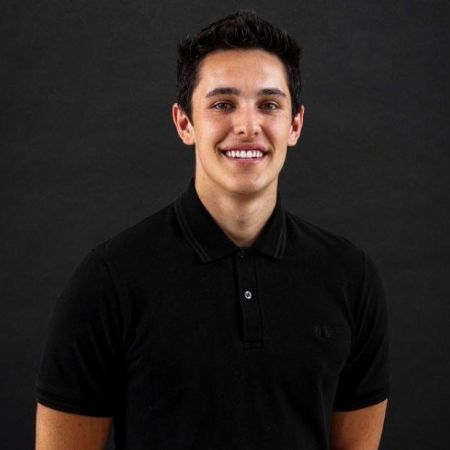 He has been working in the area for around 5 years and is the only buyer's agent for Aaron Kirman Group. According to the firm's website, he also served as the Director of Operations running all the day to day operations during his first 3 years with the company.
When Did The Pair Start Dating?
Grande and Gomez have been dating since the start of the new year (2020). As per People, a source close to the pair said in March 2020 that they had been dating for 2 months.
Before this, she was rumored to be dating Mikey Foster, in fact, her brother Frankie said that they went on a double date but later clarified to People that they were not in an official relationship.
Another source, TMZ, also said that the pair were dating after they were reportedly spotted kissing at a bar.
Subtle Hints On Each Other's Social Media
Both the star and the real estate tycoon's Instagram has given fans incredibly subtle hints about their relationship.
Gomez posted a clip of Grande dancing with a wine glass on his private Insta account and Grande posted a black & white picture of Gomez playing video games. The picture showed the real estate agent from behind without actually revealing him.
The Singer And Real Estate Tycoon Are Isolating Together
Dalton and Ariana are staying together while they maintain social distance. They have been quarantining together since the start of the stay at home order.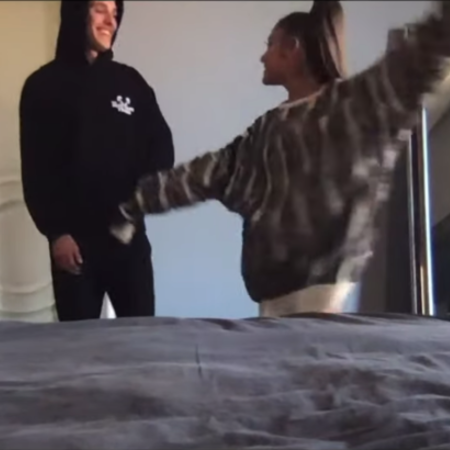 Their first "public" appearance was on the music video of "Stuck with U", as they provided fans with the freshly released song and the music video made in quarantine.
Unlike Vanessa Hudgens, Ariana Grande seems to be very serious about Covid-19 and social distancing.
A source stated to People "[Ariana] is very serious about self-distancing and has been with the same group of people for days. One of the people she is with right now is Dalton."
Moved On From "thank u, next"
Before Gomez, Ariana Grande dated Pete Davidson and had a whirlwind romance.
One of the most infamous celebrity relationships of recent times, Grande dated Pete Davidson. They began dating just weeks after splitting from their longtime partners in May 2018. She even released a song for the comedian titled with his name in her album.
Then, they shocked everyone by getting engaged less than a month after starting dating. By Insider's accounts, it had just been 24 days since the first reports of their romance came out when they got engaged.
Grande and Pete split 5 months later when her ex Mac Miller passed away. Davidson threatened suicide publicly after Grande left him and then opened up about his mental health issues.