What Is Lil Durk's Ex-Wife Nicole Covone Doing Now? Relationship History!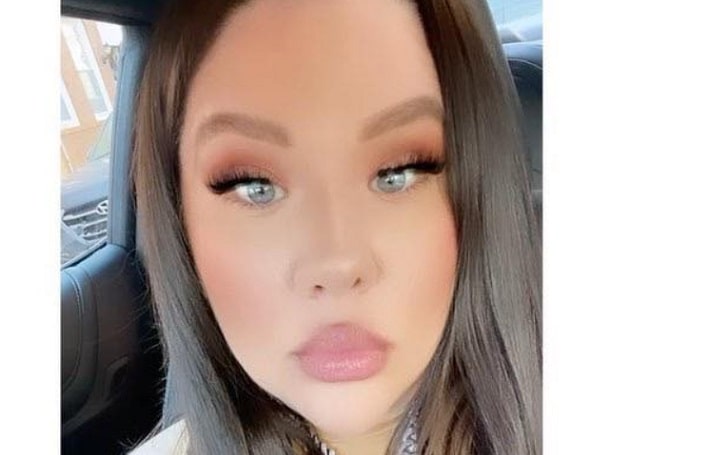 Nicole Covone is a celebrity spouse who is famous as the ex-wife of American rapper Lil Durk. She is the first baby mama of the rapper. Currently, the rapper is engaged to his longtime girlfriend, India Royale, but his relationship with Nicole Covone is still getting people's attention despite their separation a long time ago.
Besides, Covone and Durk began going out in 2008. The celebrity spouse once had a loving and promising allegiance to Durk. But something went wrong and ended their relationship. So, what is the reason behind their break-up? Lets' get to know everything about their love history.
Insights On Lil Durk and Nicole Covone Relationship
Rapper Lil Durk broke the internet after getting engaged to his current girlfriend, India Royale. Before India, the rapper was married to Nicole Covone. Nicole and Durk started dating in 2008. During that period, both of them were just teenagers. Three years into the relationship, the high school sweethearts married.
Finally, on November 28, 2011, they welcomed their first child Angelo Banks. Similarly, the former couple became parents for the second time after Nicole gave birth to a daughter Bella on July 18, 2013. Things were going well for the couple for a while. Some reports said Covone faced lies and cheating.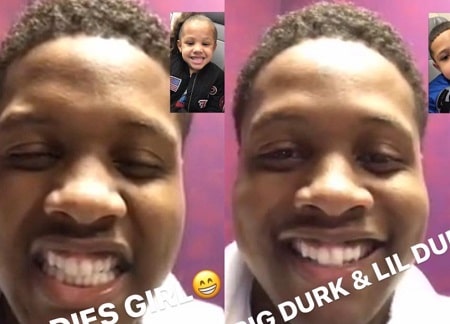 Sometime after their daughter, Bella was born, Durk's third Zayden was all out in public. Everyone wondered to know about the mother of Zayden. Surprisingly, Nicole was not the mother of Durk's third child. Due to this reason, Covone was not able to bear Durk's lies. So, the mother of two children decided to get a divorce.
Lil Durk Charges & Allegations
Back in 2013, Durk was arrested after authorities allegedly found him in possession of a loaded .40 caliber firearm. During that time, the rapper was just 20 years old. Covone was due to give birth to her daughter, Bella. Further, she was a supportive partner and appeared in court to defend her husband. 
Talking about Durk's arrest, he tried to get rid of the gun by throwing it into a car. During a bond hearing, attorney Sam Adams Jr. argued that the gun actually belonged to Durk's friend Clarence January.
What Is Nicole Covone Doing Now?
Since divorcing Lil Durk, Covone has led a quiet life out of the limelight. Reportedly, she now lives in Chicago. Further, the ex-wife of Durk mostly keeps busy taking care of her two children. Apart from being a full-time mother or caretaker of two kids, Covone might be engaged in some profession or business.
On the other hand, there is now news of Covone being dating or marrying guys. So, she must be single. In the meantime, she is active on Facebook, from where Covone shares pictures and clips of her kids.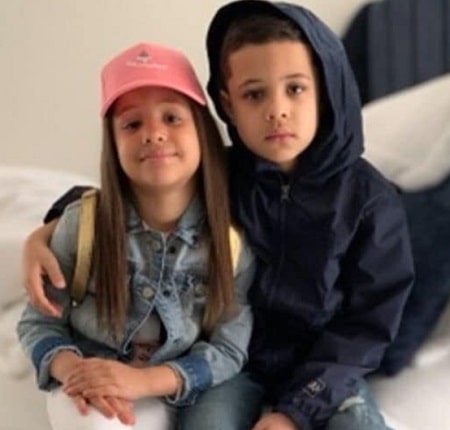 Apart from that, Durk is now enjoying his life to the fullest. Currently, he is engaged to the Instagram model India Royale. They began romance back in 2017 and welcomed their baby girl, Willow October 2018. in addition, Durk has six children altogether.
Nicole's Ex Lil Durk Is A Millionaire
Famous rapper Lil Durk is not only the lead member of the OTF rap collective but also the group's richest member. His net worth is estimated at around $3 million. As one of the best rappers (like Jatavia Shakara Johnson and Ludacris) to come out of Chicago, the guy has assembled quite the resume.
The majority of his assets are from music streams, live performances, and features. Furthermore, Durk has given numerous hit singles and albums that have helped him earn a massive fortune. Additionally, his earning from a single post on Instagram is around $24,653 – $41,088. So, the rapper must be enjoying a lavish life with his massive revenue. (Xanax)