Read How Lewis Capaldi's New Girlfriend Was Revealed And His Relationship History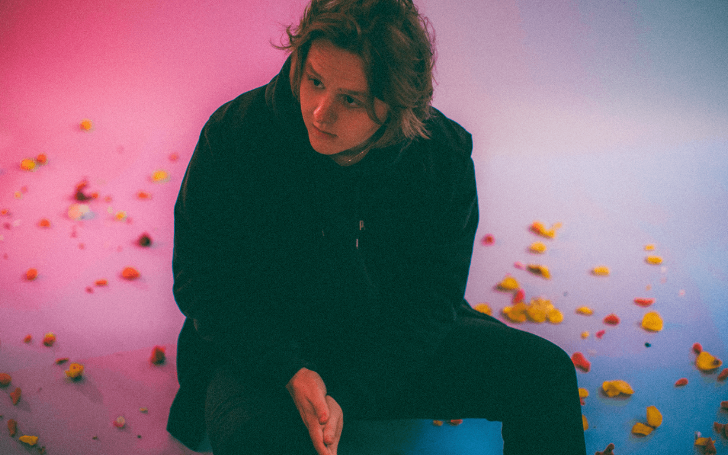 Lewis Capaldi, the 23-year-old Scottish singer revealed that he has a girlfriend. The chart-topping singer started his career only 3 years ago in 2017 and has already become one of the most popular artists on the planet.
Capaldi also won the 2020 Brit Award for Best New Artist and his song "Someone You Loved" holds the record for longest-running top 10 UK single of all time. His song broke the record in May 2020.
Lewis Capaldi's New Girlfriend
Lewis revealed that he had a girlfriend in a live video with a fan. After a question by the fan backed him into a corner.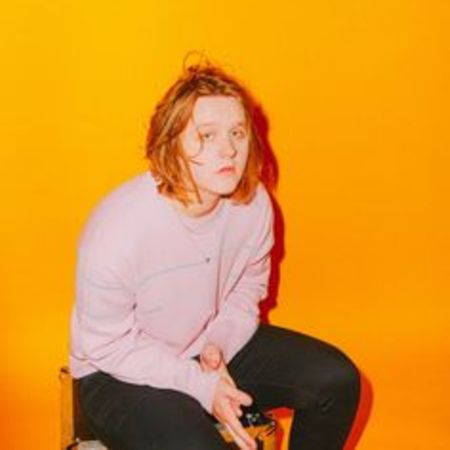 The fan asked him whether he preferred being single or being in a relationship, to which he replied
"Well, I'm in a relationship so if I said the other one, my girlfriend would kill me. I've never told anybody that I'm in a relationship, so there you go. It's an exclusive for you, right here right now."

He went on to add "She's got red hair, she's got quite a posh voice. And that's that, that's all you're getting. The thing is, you backed me into a corner. If I'd said [I prefer] 'being single', I would never have heard the end of it. So there you go."
Capaldi has not yet revealed the identity of the lucky girl, however, The Scottish Sun reported that he might be seeing 21-year-old Aberdeen student Catherine Halliday.
Lewis also said that he and his partner were isolating separately. He also joked that it was good for them because he was a bit of a handful to be around. In fact, he also said that it was better for everyone's sanity if he meets people in little doses.
Lewis Capaldi's Relationship History
Before Capaldi dated this mysterious redhead, he was in a relationship with former BGT contestant Paige Turley. She later went on to star on Love Island. According to Famousbirthdays, she is dating Finley Tapp. She and Tapp won the Winter Love Island On the 23rd of February.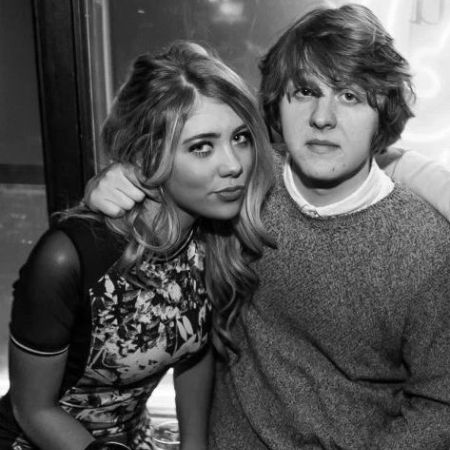 Turley was a singer on the 6th series of Britain's Got Talent, at the time she was only 14 years old. She made it to the semi-finals before getting eliminated.
After, breaking up with Capaldi she dated Gary Greig who was a former X Factor competitor who was almost selected to be in One Direction.
Turley Inspiration For Divinely Uninspired To A Hellish Extent?
Many sources have speculated that the inspiration for Lewis' album Divinely Uninspired To A Hellish Extent is Paige Turley.
Lewis has never said it himself but he has hinted at it by saying
"We dated for a year and a half, then she left me. Then I wrote an album about it and I still think about it every day. We went out when we were younger, I was about 17 or 18."
The timeline and Capaldi's success in recent years from the album suggest that she is the one who inspired him to write the album. He is set to release his next album in 2020 and has already written 11 songs.
The popstar also said that due to the incredible success of his first album, he fears his second might fall in the 'first album great, second album shocker' pitfall.