Who is Keegan Hawk? Age, Bio, Siblings, Parents, Net Worth, & Instagram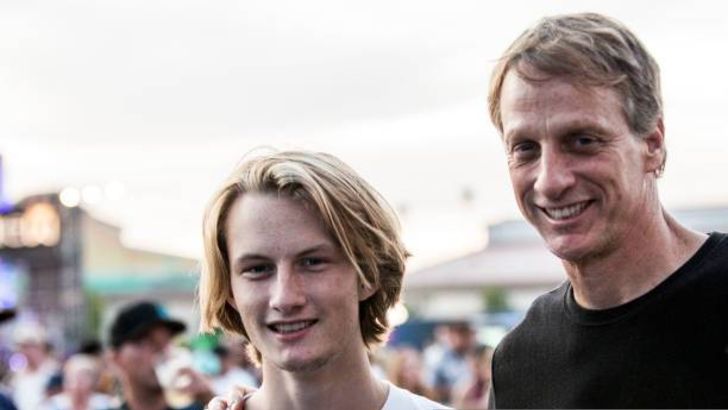 Keegan Hawk is the son of the professional skateboarder, actor, and stuntman, Tony Hawk. Tony is regarded as one of the most influential skateboarders of all time. A professional skateboarder since the age of 15, Tony has won every gold medal for Vert Doubles at the X-Games. Moreover, he is the first and only skateboarder to do 'The 900′ skateboarding trick' successfully.
How old is Keegan Hawk?
Keegan Hawk is 18 years old as of now. He was born on July 18, 2001, which makes his zodiac sign Cancer.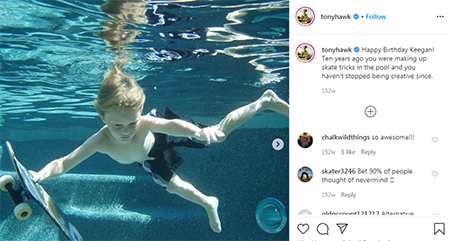 Meanwhile, his father, Tony, is currently 52 years old. He was born on May 12, 1968, in San Diego, California. Tony, whose real name is Anthony Frank Hawk, stands 6 feet and 3 inches (1.91 m) tall.
Also Read: Julia Roberts Daughter Hazel Moder
Short Biography of Keegan Hawk
As mentioned earlier, Keegan Hawk is the son of Tony Hawk and his second wife, Erin Lee. Keegan has one elder brother, Spencer Hawk, born on March 26, 1999.
As a matter of fact, Spencer is an electronic musician, commonly known by his stage name, Gupi. He recently joined Berklee College of Music and is pursuing a degree in electronic production.
Keegan has two half-siblings: Riley Hawk, born on December 6, 1992, and Kadence Clover Hawk, born on June 30, 2008. His grandparents, Nancy Hawk, and Frank Peter Rupert Hawk lived in San Diego, California, where Tony spent his early years.
Read More: Chef Guy Fieri's Son Ryder Fieri Biography
Keegan Hawk's Parents & Step-Parent
Erin and Tony tied the knot on September 28, 1996. A year earlier, Tony had separated from his first wife, Cindy Dunbar. Cindy and Tony dated in high school and later married in April 1990.
Hawk and Lee remained together for eight years until their separation in 2004. Tony blamed his travel commitments as the cause of their divorce. "The most challenging factor in my relationships remains travel and prioritizing my time," he told the Sydney Morning Herald.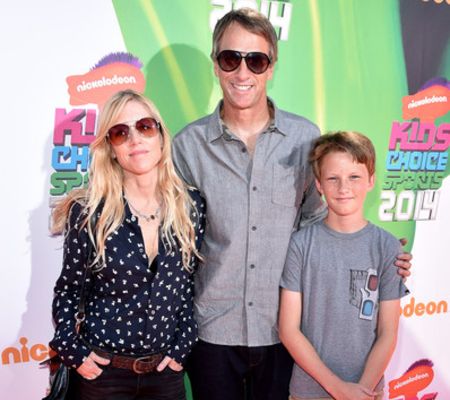 Two years after the split, he married actress Lhotse Merriam on the island of Tavarua, Fiji. However, their five-year union ended on February 7, 2011. Tony is currently married to Cathy Goodman since June 27, 2015.
Keegan Hawk Net Worth
While there is no verifiable net worth figure for Keegan, it is estimated to be over $2 million. He made a guest appearance on the Misfits Podcast in January 2020.
On the other hand, Tony Hawk's net worth is estimated at $140 million, as per Celebrity Net Worth. Tony is among the highest-earning professional skateboarder and has amassed millions of dollars from endorsements and business ventures.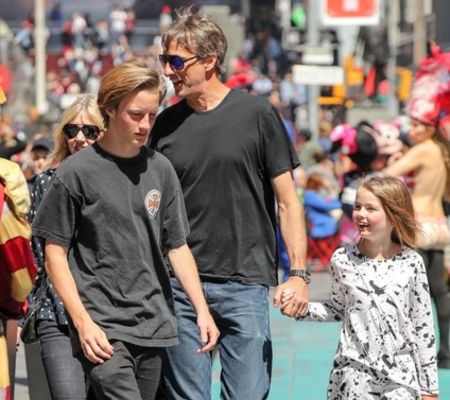 His own series of video games have globally generated billions in revenue. The video game series titled Tony Hawk's Pro Skater has reportedly made over $1.4 billion to date, becoming one of the most successful video game series.
Moreover, Hawk is the co-founder of a skateboard company called Birdhouse Skateboards. Its products include apparel, accessories, videos, and skateboard equipment. Tony has also appeared in numerous films and television shows as CSI: Miami, The Simpsons, and Drake & Josh Go Hollywood.
Also Read: Seven Facts of Matt Damon Stepdaughter, Alexia Barroso
Keegan is Active on Social Media
The 18-year-old frequently appears on his father's social media channels. You can follow Keegan Hawk on Instagram at @keeganhawk.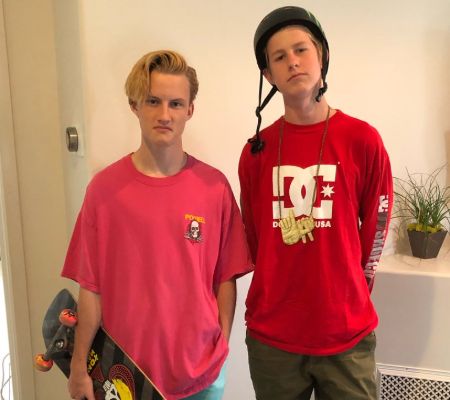 As of now, his account is private. Meanwhile, Tony has 5.6m followers on Instagram. The 52 years old skateboarder's Instagram handle is @tonyhawk.