Who Is John Cooper's Wife Korey Cooper?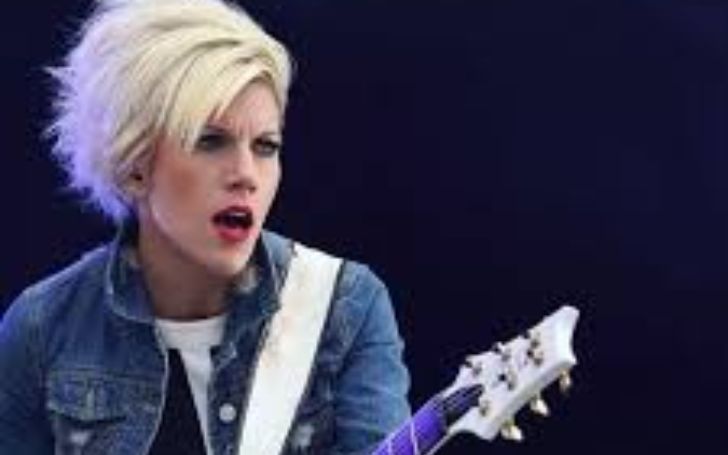 Korey Cooper is a keyboardist, rhythm guitarist, and backing vocalist for the Christian Rock band Skillet. Also, she is famous as the wife of John Cooper (lead singer and bassist of the band).
How did John and Korey Cooper meet?
John and Korey Cooper meet while both of them were visiting friends at John's church in Memphis, Tenn. Then 20 years old John met Korey just after a week he made a commitment to God to quit dating.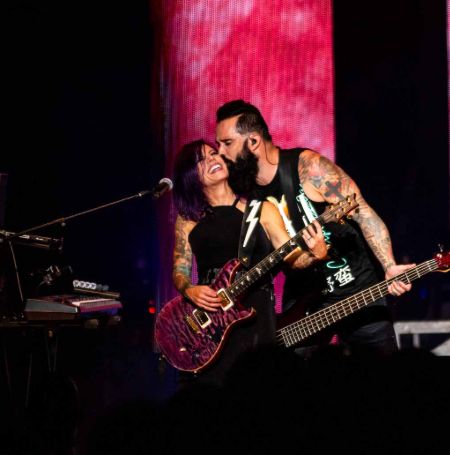 On the other hand Korey had never dated. While being interviews by Carol Crenshaw, John said that,
I never thought there would be any way she would like me. I thought she was amazing and it never crossed my mind that we would get married.
Even after leaving in different states, they kept running into each other. After a year they started dating and got engaged after some months.
They shared the wedding vows in yaers 1997 and they have tattooed wedding rings on their fingers instead of jewelry. Together they have two kids: Alexandria (born 2002) and Xavier (born 2005).
What is Korey Cooper worth?
Korey Cooper has a net worth of $12 million as of 2021 from her career as a musician. On the other hand, she has shared $16 million along with her husband. So the combined net worth of the couple is $28 million.
Korey Cooper joined the Skillet in 1999. Prior to Skillet, she worked in Alkeme. She is famous for being the keyboardist and guitarist as well as backing vocalist for the Christian rock band Skillet.
Their band got a huge limelight in 2009 after their album Awake reached #1 on the Christian charts. Also their album Rise reached #1 on the Christian charts. On the US Rock charts Awake reached #2 while Rise reached #1.
Some of their number 1 songs include Hero, Awake and Alive, Hey You 'I Love Your Soul', Best kept Secret, Alien Youth, Whispers in the Dark, The Older I Get, Comatose, Those Nights, Forgiven, Not Gonna Die, Sick Of It, Rise, Locked in a Cage.
Their band Skillet has sold more than 2 million albums in the U.S.
Apart from the musical career, she also has an acting credit in TV series named Style-City Music Presents and Conan where she has appeared as a Skeleton band member.
Short-Bio of Korey Cooper
Korey Cooper was born on July 21, 1972 in Kenosha, Wisconsin under the birth sign Cancer. She is of American nationality while her ethnicity is missing.