Who Is Holli Ugalde? Age, Wiki, Facebook, Husband, & Net Worth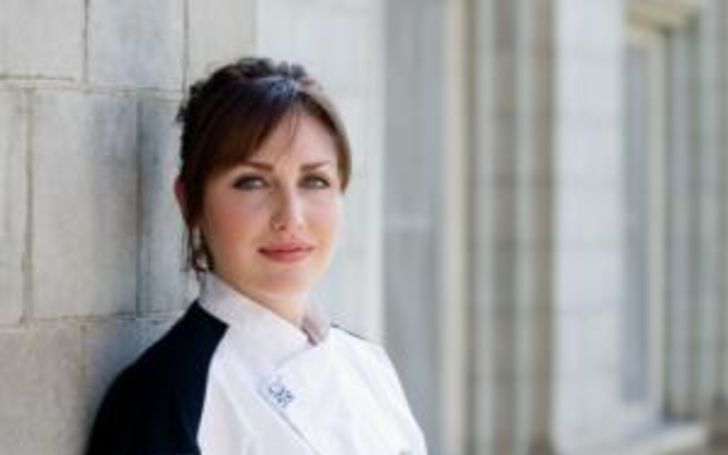 A banquet chef turned a renowned TV figure, Holli Ugalde competed in the cooking reality show Hell's Kitchen & won its 7th season. Being the youngest ever to win the title, Ugalde became a sensation worldwide with a promised job at Savoy Grill in London.
However, things didn't go as planned rather she worked as an executive chef in Florida. So, what's Holli doing now? All about the American chef below.
A Native Of California- Holli Ugalde Age, Family & Early Life
Born on September 22, 1986, Ugalde is from San Bernardino, California, the USA. Her birth sign is Virgo. As of early 2022, Holli is 35 years old.
She is the daughter of Cheryl Ugalde; her mother Cheryl Ugalde is the owner of Wrightwood Yoga Shack.
When she was 4 years old, she was gifted a toy kitchen set and since then, her love for cooking grew. She graduated from a culinary school called Le Cordon Bleu College of Culinary Arts in LA when she was 19 years old.
Holli Ugalde Is Single Mother- Husband's Name? More On Married Life!
In the 2000s, Ugalde was in a marital relationship with her then-husband named Philip. They separated in 2006 & were parents to a son named Dylan; Now, Holli is the single mother of her child.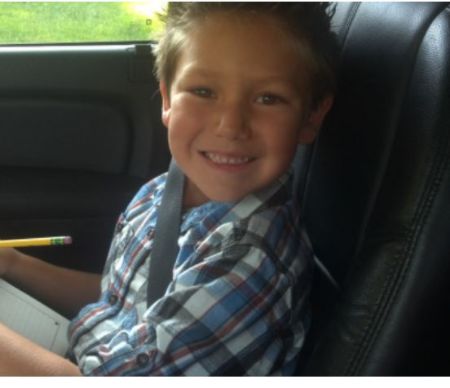 On January 5, 2013, the Hell's Kitchen winner made a Tweet about her boyfriend stating him an "outstanding cook". He went by the Twitter handle @The_Creator__, though the actual name never came up.
As per online sources, Holli Ugalde has married again; she exchanged vows with her beau & business partner James Love. However, the details of their wedding or courtship still remain under wraps.
Also Read: Vanna White's Son Nikko Santo Pietro Is A Chef- More On His Personal Life & Net Worth
Holli Ugalde Net Worth In 2022; How much did she Earn after winning Hell's Kitchen?
Online sources estimate that Holli Ugalde owns a net worth of $500,000 in 2022- thanks to her career as a chef. She currently works as the President / Chairperson of the Board at Intelligent Lighting Systems Inc but her salary and earnings from the company has not been disclosed.
Prior, Holli competed in the 7th season of Hell's Kitchen and was crowned the champion where she earned prize money of $250,000.
Career Update
Her passion to become a chef since 4 years old turned her into culinary arts. The Le Cordon Bleu College then worked in a friend's catering company & has since made cooking skills her forte.
Then, she competed along with 16 contestants in the cooking TV reality show Hell's Kitchen (Season 7). It aired from June 1- to August 10, 2010, where Ugalde became the winner leaving behind Massachusetts-based Executive Chef Jay Santos, who finished runner-up.
As the winner of the Hell's Kitchen title, Holli was promised a $250K salary & the position of head chef at the Savoy Grill in London (owned by chef Gordon Ramsey).
However, as per the show's officials, she couldn't fly to London due to visa issues which Ugalde straightly denied. Rather, the American chef countered the officials' negligence. Later, the issue was settled over an undisclosed payment to Holli Ugalde.
What Is She Doing Now?
The post-Hell's Kitchen career saw Holli a job as an executive chef at B Ocean's in Florida. Also, in 2011, she traveled throughout Europe for the filming of the travel & cooking series Celeb Wine Review TV.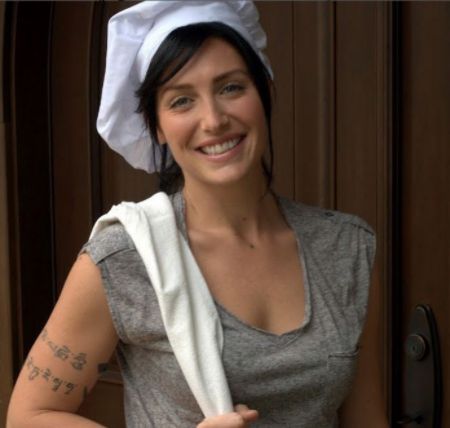 Moreover, the founder of Chef Holli Enterprises branched out to entrepreneurship & cookbook writing. Moreover, she also ran a lifestyle program SENS Wellness.
As per her LinkedIn profile currently, Holli Ugalde is President & Chairman of the Board of Intelligent Lighting Systems Inc. (since June 2020). Earlier, she was a design manager at Beaumont Electric Inc. (2017-21) & also worked as an organic farmer at Green Acres Culinary Farm (2011-17).
Also Read: Where Is Ariel Fox from Hell's Kitchen Now?
Quick Facts
Is Holli Ugalde Married?
Yes. Holli Ugalde is married to James Love.
Does She Have Children?
She has one kid, a son, Dylan Love.
What is 'Hell's Kitchen' Winner Ugalde's Net Worth?
Her net worth is around $400 thousand as of 2022.