Who is Faze Jarvis? Age, Height, Wiki Bio, Net Worth, Earning, & Girlfriend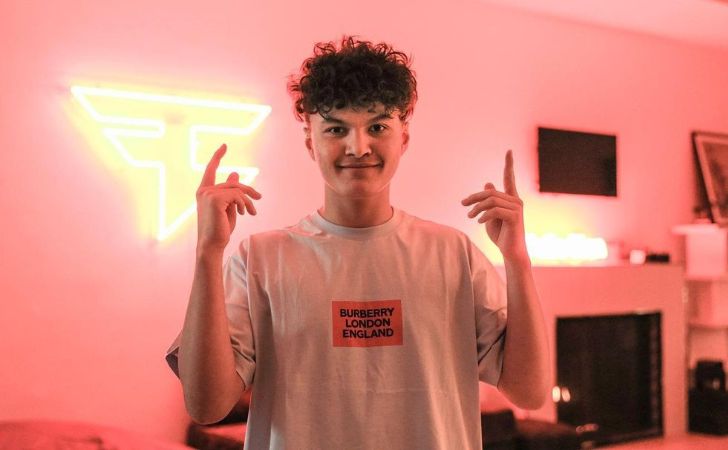 Jarvis Kaye, known better as FaZe Jarvis, is an English Twitch streamer, YouTuber, and a member of a popular gaming organization called FaZe Clan. His real name is Jarvis Khattri.
Short Biography: Age, Height, Parents, & Siblings
Kaye is currently 19 years old. He was born on November 11, 2001, in London, England. Talking about his height, he is cited to be 5 ft and 6 in (1.72 m) tall. His mother's name is Barbara Khattri. Jarvis is part British and part Nepali.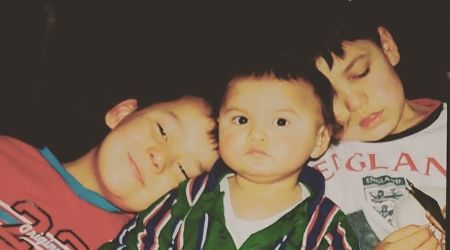 The 19-year-old spent his early years in London alongside his parents and two siblings; brothers Frazier Kaye and Chandler Kaye. His older brother Frazier serves as the director of the popular Call Of Duty gaming group.
What is Faze Kaye Net Worth in 2021?
According to The Sun, Kaye's net worth is estimated to be around $2.7 million as of 2021. He has accumulated the million-dollar net wealth through his gaming career and YouTube earnings. The 19-year-old first uploaded his YouTube video back in June 2014, playing Call of Duty: Black Ops II.
Jarvis started uploading Fortnite content on a regular basis starting mid-2018 and moved to video vlog in late 2019. At the time of writing, he has over four million YouTube subscribers. His estimated monthly earnings currently range from $5,900 to $95,100.
Moreover, the 19-year-old reportedly makes $71,300 to over $1000,000 in a year from YouTube alone. He is also active on Instagram and Twitter, in which he currently has 2.3M and 575.9K followers respectively. According to Influencer Marketing Hub, Kaye makes around $4,728 to $7,880 per every sponsored post on Instagram.
Why was Jarvis Kaye banned from Fortnite?
Epic Games, a developer team of Fortnite, banned Jarvis from Fortnite permanently in late 2019 after he was found using software named "aimbots" to play the game. The 19-year-old posted an apology video on his YouTube channel in November, which garnered over 6.7 million views in just three days. As of now, it has more than 21 million views.
The Fifth, a marketing and talent agency, noted that Kaye possibly made tens of thousands of pounds from the 6-minute long clip. "A safe guess is between the two figures $25,000 and $36,000. This could be way higher, closer to $50,000, however, we don't have access to things like video retention, geography, quality of viewers etc," they told The Sun.
Who is Jarvis Kaye's girlfriend? Is he married?
As per some online sites, Jarvis is currently dating Instagram model Hannah Ridgeway. She recently appeared in one of Jarvis's videos, where he addresses her as his girlfriend. Hannah had also appeared in a video titled "Spending 24 hours with my Crush" just two months ago.
However, while looking at Ridgeway's Instagram posts, she appears to be dating fellow social media influencer, Sam Pepper. Jarvis is said to have been in a relationship with several Instagram models in the past.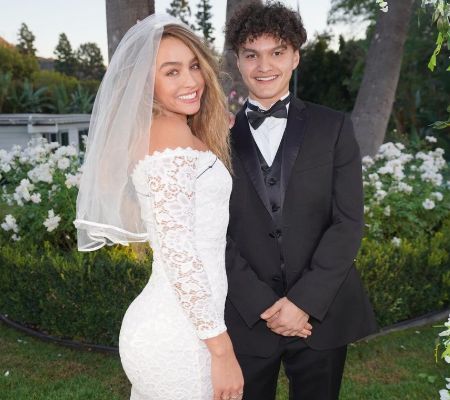 He reportedly dated Harriet Parkes in 2018, Carrington Durham in May 2019, and Sommer Ray in September 2019. The 19-year-old shared a picture on his Instagram wearing a wedding outfit in November 2020, leaving fans to wonder if he had tied the knot; however, it seems both clicked the pictures just for fun and are likely nothing more than a good friend.